A 55 year old woman came to our office with debilitating joint pain and exhaustion, feeling completely overwhelmed. She had been diagnosed with chronic Lyme disease and was having her worst flare yet. Medications were not helping and she was on the verge of going to the hospital. This autoimmune disease case study describes how acupuncture was able to help her, resolve the flare, and help her return to a more normal life.
The Problem
Autoimmune disease develops when your body's immune system treats healthy cells as foreign and attacks them. Autoimmune disease refers to illness that occurs when healthy tissue (cells) get damaged by the body's own immune system.
Hidden allergens, infections, environmental toxins, inflammatory diet and stress are all possible causes of this condition. In 2010 autoimmune diseases affected 24 million Americans and included chronic Lyme disease, rheumatoid arthritis, lupus, multiple sclerosis, Hashimoto's disease, inflammatory bowel disease, and more.
Autoimmune Disease and Acupuncture
Acupuncture treats disease by restoring balance. In this case, acupuncture treats autoimmune conditions by restoring balance to the immune system. The results can be dramatic, with significant reduction of symptoms. Each case is treating differently, depending on how the patient presents, and what symptoms they have.
Chronic Lyme Disease
When Lyme disease is not diagnosed and treated early, spirochetes can spread and may go into hiding in different parts of the body. Weeks, months or even years later, patients can develop problems with the brain and nervous system, muscles and joints, heart and circulation, digestion, reproductive system, and skin. Symptoms may come and go and different symptoms can appear at different times.
Untreated or under treated Lyme can cause some people to develop severe symptoms that are hard to resolve. This condition may be referred to as post-treatment Lyme disease (PTLD) or chronic Lyme disease (CLD). That is what our patient was diagnosed with.
Autoimmune Disease Case Study
Our patient had been diagnosed with chronic Lyme disease the previous year. Since that time she had struggled with flares that caused severe pain in the joints that would move from joint to joint. Her whole body felt achy, to the bone level. In addition, she was very tired. No matter how much sleep she got she was still exhausted.
The first thing we did was take a complete history. This included having her describe all of her symptoms, explain where she hurt, how long she had been in pain, and the nature of her debilitating fatigue. This information, along with her pulse and tongue examination, helped us understand the underlying pattern behind her illness.
Her pattern imbalances included spleen qi deficiency generating dampness, damp heat invading the channels, and liver wind moving internally. The proper Chinese medicine diagnosis is important because it guides the correct acupuncture treatment. Acupuncture is used to resolve these imbalances and restore equilibrium.
After treating her once a week for seven weeks her symptoms were 90% resolved. Her pain levels were reduced in the joints, the pain did not move around like it was before, and her energy levels improved. We did not treat individual pain areas, but instead treated her holistically. This approach works well for autoimmune conditions. By treating the root issue, the symptoms resolve.
In the years since, she has managed her condition well with a combination of good dietary choices, not pushing too hard, and getting acupuncture and other alternative medical care for maintenance. We see more and more autoimmune conditions with our patients, and most respond well to acupuncture. This autoimmune disease case study is a good example of the response we typically see.
Next Steps
BOOK NOW to schedule an appointment online.
WATCH VIDEO DESCRIBING OUR AUTOIMMUNE TREATMENT.
LEARN ABOUT OTHER CONDITIONS WE TREAT.
Summary
Article Name
Autoimmune Disease Case Study - Raleigh Acupuncture
Description
Autoimmune disease case study - Raleigh Acupuncture. A woman's journey back to health using acupuncture, after being diagnosed with chronic Lyme disease.
Author
Publisher Name
Raleigh Acupuncture Associates
Publisher Logo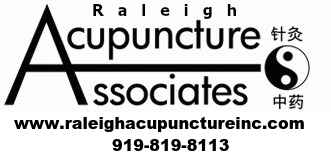 What our Clients are Saying
I was diagnosed with Lupus five years ago. In the past year I developed more fatigue and pain in my joints. My sister recommended acupuncture, so I searched online and saw that Raleigh Acupuncture treated Lupus. I've been happy with the results. I have less pain and a lot more energy. If you have lupus I recommend Raleigh Acupuncture.
Robin P
I was diagnosed with Crohn's disease two years ago. I had fairly severe low abdominal pain and swelling, weight loss and really low energy. My doctor wanted to put me on steroids but I wanted to avoid that for as long as possible. I read that acupuncture could treat Crohn's so I booked an appointment at Raleigh Acupuncture. Sure enough, the treatments eased my pain, resolved the swelling, and increased my energy. It's been almost two years and I have yet to need steroids. Initially I got acupuncture twice a week, but after the first two months I have been on monthly maintenance treatments, and that seems to be holding me. I highly recommend Raleigh Acupuncture for Crohn's treatment. They have made a huge difference in my life.
James K
I'm an RA veteran, having been diagnosed over 20 years ago. So I know all about the treatments and what they can do. Somehow I had overlooked acupuncture. Maybe it was a bias against "alternative" medicine. In any case, my aunt pressured me into trying her acupuncturist. She goes for asthma treatments, but said that the acupuncture treatment for auto-immune disease was similar. My research was inconclusive, but I decided to give it a try. I knew it couldn't make my condition worse.
To my surprise the acupuncture has substantially reduce my daily pain levels. My flares are less frequent and intense, and pain does not move as quickly from place to place. The doc at Raleigh Acupuncture said there was indeed a connection between RA and other auto-immune diseases in the way Chinese medicine approached treatment. They said that the acupuncture slows the auto-immune response. I can actually feel that happening inside my body.
So I'm taking less medications, having less pain, and am able to be more active. Acupuncture is now an important component of my wellness plan for RA. I'm very grateful to Raleigh Acupuncture for their continued help.
Piedmont J
I am newly diagnosed with rheumatoid arthritis (six months ago). My pain was traveling from my hips to feet, with something hurting pretty much all the time. My doctor suggested I try acupuncture as part of my therapy. He had referred other patients to Raleigh Acupuncture and they reported success. I'm feeling much more optimistic since going there. Before the acupuncture, my pain was really bad. Since I've started acupuncture, my pain has decreased by half at least. The acupuncture doctor really understands what I'm going through.
Winston P
The doctor at Raleigh Acupuncture was brilliant at reducing my pain from RA. My wrists and ankles were so bad I could not walk. After a series of treatments the pain is 90% better and I'm living my life like normal. If you've got RA, you MUST try acupuncture. I shared my story with my RA support group. They were all queasy about the idea of acupuncture. I told them they were crazy not to make an appointment with my acupuncture doctor. The treatment doesn't even hurt. I wish I knew about this 5 years ago when I was first diagnosed!!
Sue C
I am a long term patient of Raleigh Acupuncture. Prior to being under their care, I was disabled with terrible fatigue and pain all over my body. I was unable to drive, could only walk less than a block, and had numerous symptoms that mystified doctors. After countless lab work, x-rays, and MRI's, several doctors including my primary physician told me that there was nothing that could be done. According to them, it was either an illness that was undiagnosable or it was all in my head. When I came to Raleigh Acupuncture, it was a breath of fresh air. They took me very seriously and were not mystified by my condition. They assured me that my condition was treatable and manageable. They treat me with respect, dignity and care; something that I didn't receive at my primary care doctor. Thanks to their treatments I am now living a normal life. They have restored my health and taught me how to manage my condition. My family and friends can't believe how much improvement I have made. My son is grateful to have his mommy back! And I am eternally grateful to Raleigh Acupuncture! They truly have the gift of healing!
Rossina C
I would like to thank Raleigh Acupuncture for the wonderful and very helpful treatments. I had been seeing them for my insomnia, which was making excellent progress at the time and has since been cured. On a previous Monday I was involved in a minor traffic accident. Due to the stress of the accident on Tuesday I awoke in a severe flare-up of my fibromyalgia. The pain was so bad I took pain killers and stayed in bed for the day. The following day I had an appointment with Dr. Mark which I wanted to cancel. My husband suggested I keep the appointment and tell Dr. Mark about the pain. After our discussion, he modified the treatment he had planned for me and treated the pain. I came home, took another pain pill and went back to bed. The following morning I woke pain free and have been since, which is about 2 to 3 months. Thanks again Raleigh Acupuncture!
Ann E
I still am forever in your debt for helping me through the Lymes recovery. My body pain and fatigue were overwhelming before getting acupuncture. I still tell everyone today that I am 100% positive that my recovery was a direct result of your expert care. Truly. I have very little residual effects from the disease that I can easily live with. So again,thank you not only for your amazing skills, but for the compassion and kindness that you showed me during that time.
Carol F
All of my joints were hurting. I've got fibromyalgia and it effects me by making my joints hurt. The pain would move around from place to place, first the hip, the next day the shoulder, then the knee, etc. The practitioner at Raleigh Acupuncture explained that the best way to treat my kind of moving joint pain was to treat me holistically. Instead of treating the hip one day, the shoulder the next, they treated the root of the pain. They said this type of treatment would also improve my mood and my sleep. Right on all counts. I started feeling better after the second treatment. It's like all of the joints just settled down and stopped giving me trouble. I had less flares and the intensity of the pain went way down. My sleep is better, not just because I have less pain. I'm more relaxed and less stressed. I've made this treatment a regular part of my life. I'm very grateful.
Beth C
I've been going to Raleigh Acupuncture for 4+ years. I first went to them because I was having problems with my monthly period lasting two weeks or more, hot flashes that were extreme, and all over pain from fibromyalgia, which is a chronic pain condition. I was in a state of depression and despair, unable to work, or do things I love to do, like working in my yard. On a good day, I could perform simple household chores, perhaps a little yoga, and that was all. My first few visits brought relief from hot flashes, terrible neck pain, and wrap-around pain in my ribs that restricted my ability to breathe comfortably. I felt this was a miracle as I had suffered for many years, and had no idea it was so easily remedied. This miraculous ride continued as I took Chinese herbs for aiding my menopausal symptoms, sinus problems, anxiety, and general pain. As time went on I began to depend on Raleigh Acupuncture for psychological strengthening as well. Nowhere else have I found anyone that really listens to what I have to say without thinking I was crazy. Today, as I sit and reflect, I am about to graduate from an intense two year program for Landscape Architecture Technology. I took a huge leap when I signed up for full-time classes when I was 50 years old. I have enjoyed great success, making one B in 64 credit hours, the rest were A's! In February of 2011, I was in a car accident where I was sandwiched between a van and a school bus. I was able to continue school and finish the semester, I believe because of my acupuncture treatments. I contribute most of my academic success, emotional well-being, and diminished pain to Raleigh Acupuncture.
Patricia C
Summary
Article Name
Autoimmune Disease Case Study - Raleigh Acupuncture
Description
Autoimmune disease case study - Raleigh Acupuncture. A woman's journey back to health using acupuncture, after being diagnosed with chronic Lyme disease.
Author
Publisher Name
Raleigh Acupuncture Associates
Publisher Logo