My family recently spent the weekend at a charming, family-run bed and breakfast about an hour outside of Raleigh. Over breakfast, we got to know the owner's story, traveling from England to New York, eventually ending up in a small North Carolina town running a B&B. It struck me how similar her experience was to our own, running a self-owned acupuncture clinic in Raleigh. Today's blog post describes the benefits of small businesses for both the owners and their patrons.
Benefits of Small Businesses
There is something special and unique about running your own small business. While a bed and breakfast and an acupuncture clinic are worlds apart in many respects, there are many similarities in owning a small business. We both take pride in our work, both have a personal relationship with our clients/patients, and both are in charge of all aspects of the day-to-day activities. We do our own bookkeeping, order our own supplies, and pride ourselves on the high quality of our services. These are just some of the benefits of small businesses for the consumer.
The Competition
Our host's biggest competitors are AirB&Bs, offering accommodations all around her, yet without the substance and quality of what she provides. It frustrates her that owners of AirB&Bs do not have to take any exams to learn the rules and responsibilities of the trade. We have a similar frustration with physical therapists who perform dry needling. They treat patients with needles, having received just a few dozen hours of training, while acupuncturists have over 3500 hundred hours of training. People who have gotten dry needling complain that "it hurts" or "it didn't help" and then write off acupuncture, thinking it's the same thing.
Large corporations now own most hotels and medical offices – this is the way of contemporary life. Their bottom line is profit. There is nothing wrong with this. However, profit is not the American way. Good service leading to good return is the American way. Small businesses remind us of how things used to be when customers and patients were treated with personal attention and given a higher degree of care – unique benefits of small businesses.
Small Businesses Are Everywhere
America is filled with thriving small businesses in all areas, including hospitality (inns and restaurants), healthcare, the trades (carpentry, plumbing, electrical), retail shops, and more. Often they won't come up first on a Google search return, but they are there, hidden gems, offering a better level of care and delivering better, higher quality products or services.
Technology has helped small businesses. At Raleigh Acupuncture, we have automated tasks like booking, ordering supplies, and marketing. This automation enables us to keep our overhead low, which keeps our fees more competitive. So if you don't get a live voice on the phone when you call, don't despair. Most live representatives these days are located in Indonesia or the Philippines! But when you walk in the door of our clinic, you will experience the highest quality service and care from the business owners themselves.
But You Have To Look To Find Them
I recently went online seeking an electrician. The entire first page of google search returns led me to large electrical companies. I know this because the receptionist answering the phone immediately asked, "What city do you live in?". The area code was 919 (Raleigh), but the business clearly had offices in multiple cities. I finally asked a friend if they had a good electrician, and they put me in touch with Greg, who runs his own electrical business in town. He texted me back, saying he was on the job and would call me later. At 6 pm, he did so after finishing up for the day. We booked a time for him to come over. I had to wait to make my appointment, but I know that I'm dealing with the owner of this electrical service.
Next Steps
The next time you are in pain or are struggling with a health condition, check out Raleigh Acupuncture. This family-owned health clinic is here ready to serve you. We take pride in our work and the high level of medical care we offer to our patients.
Book Now to schedule an acupuncture appointment using our online booking system.
Meet the practitioners (Video).
Learn about all the conditions we treat.
Summary
Article Name
Benefits of Small Business - Raleigh Acupuncture Associates
Description
Benefits of small business - Our experience staying at a lovely B&B in Warrenton, NC and the similarities between our two businesses.
Author
Publisher Name
Raleigh Acupuncture Associates
Publisher Logo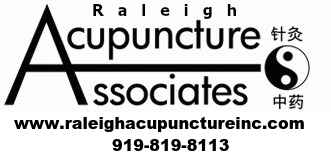 Summary
Article Name
Benefits of Small Business - Raleigh Acupuncture Associates
Description
Benefits of small business - Our experience staying at a lovely B&B in Warrenton, NC and the similarities between our two businesses.
Author
Publisher Name
Raleigh Acupuncture Associates
Publisher Logo