Do you feel bloated throughout the day? The bloating pain acupuncture solution may be just what you need. Acupuncture resolves bloating safely and naturally, with no medications and no side effects. Read on to learn how acupuncture can help.
Bottom Line On Bloating
Typical symptoms of bloating include pain in the stomach and/or abdomen, distension (feels like you're six months pregnant), fullness that is not relieved with burping, excess gas, and stomach noises (gurgling and rumbling). Some people are bloated after meals, but others have it all the time. That's when it really starts to impede your life.
Chinese medicine understands bloating as an imbalance with our digestive system. When the stomach and intestines are working properly, food gets digested efficiently, turned into energy and the residue discarded. However, disharmony of the stomach means that it is not digesting well. In this case, the stomach and intestines produce too much gas and food is not fully processed, resulting in pain and discomfort.
Western medicine recognizes many causes for bloating, including IBS, food intolerances, disease and stress. They offer medications and over-the-counter remedies (like Pepto-Bismol and Alka Seltzer) to help with symptoms. But they do not address the root cause.
Bloating Pain Acupuncture Solution
Acupuncture offers a root cause solution to bloating. The key is in strengthening the stomach so it can digest foods properly and efficiently. This naturally reduces gas and distension, and boosts energy at the same time. Properly digested food leads to better energy, while poorly digested food causes fatigue and lethargy.
At Raleigh Acupuncture we offer custom treatments for bloating. Each patient presents differently, and needs customized treatment for best results. For example, a patient with bloating due to food intolerance needs a treatment focused on strengthening the stomach to accept the food group causing the problem. Eliminating those foods from the diet offers short-term relief, but restoring the stomach's ability to digest those types of foods offers a long-term solution.
Someone else may have bloating due to stress. Stress tends to overact on the stomach for many people. In this case, acupuncture will not only strengthen their stomach function, but it will also help them process stress better. We cannot stop the stressors from coming, but we can prepare the patient to handle that stress more efficiently and effectively. Specific acupuncture points on the body accomplish this feat.
What To Expect
Ten bloating pain patients may receive ten different, customized bloating pain acupuncture treatment protocols. When you arrive, we conduct an intake exam, ask lots of questions about your condition, feel your pulse and look at your tongue. From this information we are able to determine your Chinese medicine pattern diagnosis – the cause responsible for your bloating pain. Once we have the diagnosis, we generate an acupuncture treatment plan.
All of this happens during your first visit, including a full acupuncture treatment. Prepare to feel relaxed during the session. Many of our patients actually fall asleep! Afterwards you will feel rested and rejuvenated. As soon as treatment begins, your body starts making changes, strengthening, adjusting, modifying, healing. The result is stronger digestion and less bloating pain.
Stomach Pain Next Steps
Experience the most powerful, natural bloating treatment available – the bloating pain acupuncture solution!
BOOK NOW to schedule an appointment online.
WATCH VIDEO ABOUT OUR BLOATING PAIN TREATMENT.
LEARN ABOUT OTHER DIGESTIVE CONDITIONS WE TREAT.
Summary
Article Name
Bloating Pain Acupuncture Solution - Raleigh Acupuncture
Description
Bloating pain acupuncture solution - Raleigh Acupuncture. Resolves constant bloating and stomach pain naturally, with long lasting results.
Author
Publisher Name
Raleigh Acupuncture Associates
Publisher Logo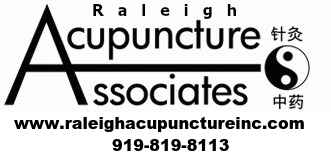 What our Clients are Saying
Thanks Mark for helping me to get rid of my gastritis! With you help and dedication I'm feeling so much better. Recommended!
Vivian A
I developed severe abdominal pain following the stomach flu. Three rounds of antibiotics did not help. Neither did an elimination diet. Raleigh Acupuncture got rid of the pain in six treatments! Acupuncture is amazing. And so are they.
Alan J
My acid reflux meds stopped working about three months ago and someone suggested acupuncture so I gave it a try. I couldn't eat anything without having burning pain from my stomach up into my chest. What a relief from the acupuncture! They totally cured my reflux. I've been living with this, just managing it with medications, when all the while I could have cured it with this. Absolutely amazing! I love Raleigh Acupuncture!!
Jessica N
My husband Arthur and I have used Raleigh Acupuncture bi-weekly for at least 4 years, for a variety of treatments, including general well-being. Both of us felt our ailments healed with the treatment. I initially visited for Irritable Bowel Syndrome – and had immediate relief… the practitioners are very professional and learned, and we have every confidence in them. Even though we pay out of pocket, we obviously feel that the acupuncture is worth it. We both highly recommend Raleigh Acupuncture – you won't regret it!
Anya G
I have always had a nervous stomach.  Some people get headaches, I get stomach aches.  It's always worse with stress and eases up on the weekends when I can relax.  I did not think of getting treatment until I stumbled on an article saying how acupuncture was excellent for treating stomach pain.  I went to Raleigh Acupuncture and described my condition.  They explained why my stomach hurt.  It totally made sense to me.  It's all about internal balance.  So they went to work on me to get my stomach balanced.  And I'm pleased to say that it worked.  I no longer have a nervous stomach and stomach pain, even in stressful situations.  I've made some changes to my diet, based on their recommendations, and took chinese herbs for a while, but don't need to take them now.  I'm convinced that I would have lived with stomach pain for the rest of my life had it not been for acupuncture.
Polly B
I'm totally afraid of needles, but my wife convinced me to try acupuncture for my IBS.  It was really hampering my life.  I'd have to go to the bathroom 5 times before leaving for work.  Then at work I'd be sitting in a meeting and all of a sudden have to go again.  Any type of stress set me off.  At first they could only use 2 needles, that's all I would let them do.  But after a few treatments I started relaxing and felt more comfortable with the needles.  The effect has been amazing.  I'm so much better now.  Mornings are easy, no problems at work.  It's hard to believe, because I've had this for my entire adult life.  Now I just go in for maintenance and have some herbs I take when I need them.  Raleigh Acupuncture is a great outfit.
Samuel N
Summary
Article Name
Bloating Pain Acupuncture Solution - Raleigh Acupuncture
Description
Bloating pain acupuncture solution - Raleigh Acupuncture. Resolves constant bloating and stomach pain naturally, with long lasting results.
Author
Publisher Name
Raleigh Acupuncture Associates
Publisher Logo