We're in the hottest two weeks of the summer right now, what the traditional Chinese calendar calls the "Big Heat." It's gloriously hot and humid weather that requires two or three showers in a single day if you work or play outdoors. So let's celebrate the Big Heat and appreciate the sheer power and intensity of the soaring temperatures and profound humidity! You may not know this, but the intense temperatures benefit our health. I'll elaborate on that later in this post.
What Is "The Big Heat"?
Saturday, July 23rd marked Da Shu, or the "Big Heat," the 12th of 24 seasons in the traditional Chinese calendar. The arrival of the "Big Heat" indicates that half of the year has passed. In addition, the last solar term in the summer also shows that the intense heat has reached its apex. The ancient Chinese described this time of year perfectly – it is a season of "steaming and boiling."
Big Heat Brings Good Health
Good health requires a balance of yin and yang. Yin is cool and dark, while yang is warm and bright. The summer heat in July and August provides an excellent source of yang energy (qi) that we'll need to keep us healthy and warm next winter. As squirrels store up acorns in the fall, people need to store up yang qi in the summer. Viewed this way, heat is our ally, not our enemy. This is another reason to celebrate the Big Heat!
Plus, unlike our ancestors, we get to enjoy the air conditioning! I don't think it would be as easy to praise summer heat if we lived 100 years ago. I remember reading the book "The Yearling" about a family living in the woods of central Florida in the early 1900s and thinking how challenging the summers must have been. Yet, they managed just fine. We would, too, once we got used to it.
Autumn Just Around the Corner
Despite the heat, signs of Autumn are evident all around us. The Book of Rites, written in the Zhou Dynasty (256 B.C.), divided the Big Heat into three periods, with the last one marked by "frequent rains," which wash away the heat and bring in the cool air of Autumn. And that's just what we've been experiencing over the past few weeks – frequent afternoon and evening thunderstorms.
In the meantime, an excellent way to stay cool amid the heat is to eat watermelon. This fantastic fruit is considered a Chinese herb with the property of clearing summer heat from the body. It also tastes delicious on a hot August weekend. So feasting on watermelon is a great way to celebrate the Big Heat of summer.
Big Heat Activities
Here are a few suggestions for tackling outdoor activities during the Big Heat. First, whatever sports you love to play, do them in the early morning. Do you like golf? Get your round started by 7 am. Is Tennis your thing? Make it early. Do you love to take long walks? Start at 6:30 am so you can finish by 8 o'clock. Second, don't push as hard as you usually do. The extra humidity will tire you out faster – that's normal and to be expected. So play at an 80 percent level instead of your regular 100 percent.
Finally, regardless of you're A-type personality, spend more time during the next few weeks kicking back and relaxing. The Big Hot comes right before Autumn craziness starts back up again with school, work travel, classes, carpools, bible studies, book clubs, volunteering, and all the other activities that were "on hold" during the summer. So let's celebrate the Big Heat by surrendering control over our schedules for a little bit.
Ten Things to do During the Big Heat
Here's a list of 10 activities that are perfect for this time of year:
Think of a famous person that inspires you and read their autobiography.
Remember your three favorite movies as a kid and watch them again.
Call a friend and do a 500-piece jigsaw puzzle together.
Make a pizza from scratch and eat it with fresh watermelon.
Swim in the ocean. If you're not at the beach, find a pool.
Pick an autumn get-a-way destination and plan a trip
Ask five friends if they ever volunteer, and then join one of them when they go.
Reach out to an old friend and check in with them.
Memorize a poem, scripture, or joke. Then recall it every day for a week.
Make a list of 10 things you are grateful for and read it every night before bed.
Celebrate the Big Heat
There are so many ways to celebrate the Big Heat. First, you could be grateful that you don't live in Florida, where big heat takes on a whole new meaning! Alternatively, you can close your eyes and imagine what it would feel like to be in a snowstorm in February. (That's when you wish you lived in Florida.) Then open your eyes and give a sigh of relief. A little heat is not so bad compared to freezing rain, snow, and arctic, howling winds.
Become a Big Heat Fan
Join us as we celebrate the Big Heat. Hopefully, this blog post has inspired you to embrace the soaring temperatures with an attitude of "bring it on"! But if you're still feeling hot and bothered, no worries. Temperatures will start cooling off by the end of the first week in August. That's when the Chinese calendar lists the beginning of Autumn. It may not feel much cooler, but things will shift energetically, and the weather will be much less oppressive.
At Raleigh Acupuncture, Jinmei and I wish you a happy Big Heat season!
Meet the Practitioners (Video).
Watch Video About Our Summer Heat Fatigue Treatment.
Learn about all the conditions we treat with acupuncture.
BOOK NOW to schedule an appointment online.
Focus Keyphrase: celebrate the big heat
Photo by murat esibatir: https://www.pexels.com/photo/woman-holding-fan-4355932/
Summary
Article Name
Celebrate The Big Heat - Raleigh Acupuncture Associates
Description
Celebrate the Big Heat from July 23rd until August 7th. It's the hottest time of the year and brings unexpected benefits for all.
Author
Publisher Name
Raleigh Acupuncture Associates
Publisher Logo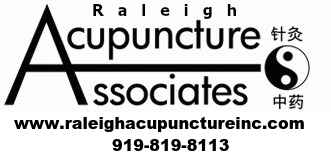 Summary
Article Name
Celebrate The Big Heat - Raleigh Acupuncture Associates
Description
Celebrate the Big Heat from July 23rd until August 7th. It's the hottest time of the year and brings unexpected benefits for all.
Author
Publisher Name
Raleigh Acupuncture Associates
Publisher Logo