An 84-year-old man called our clinic two years ago complaining of chronic back pain that had been troubling him for several years. He wondered if acupuncture could help reduce his pain. We explained that acupuncture was effective for treating back pain. He then asked if it was safe for someone his age. We reassured him that we had treated people in their mid-nineties, and that acupuncture was completely safe. This post describes how acupuncture resolved his back pain.
Chronic Back Pain
Georgetown University reports that "16 million adults — 8 percent of all adults — experience persistent or chronic back pain, and as a result are limited in certain everyday activities. Back pain is the sixth most costly condition in the United States."
Back pain comes in two forms – acute and chronic. Acute back pain is when you "pull your back" lifting a couch the wrong way or overdo it with a workout. It often involves your muscles spasming, causing you to double over in pain, hunched over like a pretzel. Acupuncture treats acute back pain quickly and effectively.
Chronic back pain is a long-term pain condition, where your back has been hurting for weeks, months, or even years. You may wake up every morning with pain in your lower back, be unable to exercise due to discomfort in your back, or be severely limited in your daily activities due to the pain. Acupuncture resolves this chronic pain as well, although the technique and approach differ from treating acute back pain.
Living With The Pain
Our patient had been struggling with chronic back pain for a number of years. He was not sure what brought it on, and attributed it to old age. He was still active, but since the pain began he was no longer able to exercise. An article he read prompted him to call our office and inquire about acupuncture. He was skeptical, but open, to the possibility of getting out of pain.
His chronic back pain was located in his lower back, on either side of his lumbar vertebrae. He also felt pain radiating into his hips, into his glut muscles. But the pain did not travel down his legs. This ruled out sciatica. After conducting an intake exam, we gave his a treatment. This involved inserting sterile, single-use, hair thin needles into specific acupuncture points on his back and hips. He hardly felt the points. Lying on the table, he felt very relaxed.
Twenty minutes later, when we checked in on him, he was almost asleep. As he was still comfortable, we continued the treatment for another ten minutes. We then removed the needles, and helped him up off the table. Afterwards, we explained that the treatment he received that day would take a day or two to fully activate. His job was to observe any changes in his back over the course of the week and report to us the following week at his follow-up appointment.
Healing Chronic Back Pain With Acupuncture
The next week, our patient reported feeling 20 percent less back pain. He was encouraged about acupuncture and optimistic that this treatment would actually work to resolve his chronic back pain. When we examined him we discovered that his pain had shifted. He was feeling less pain in his low back. Now, more of the pain was focused in his hips, in the area of his glut muscles.
Based on this presentation, we adjusted his treatment to focus more on his hips and less on his low back. During the treatment he reflected that he was now able to pinpoint the pain much more accurately, as if the pain was more clearly focused. This experience is common with acupuncture patients who have chronic pain. Over time, pain becomes diffuse and difficult to pinpoint. But after receiving acupuncture, the pain recedes and patients are more able to find the root area of pain.
Following the second acupuncture treatment, his pain was reduced an additional 10 percent. After four treatments he was 50 percent better. He decided to continue treatment, as progress was clearly being made. And after another three treatments he was 80 percent pain free.
Breaking The Cycle of Chronic Pain
We gave our patient ten treatments total, during which time his back pain was resolved. Afterwards we suggested he come in once a month for a maintenance treatment, to keep his low back and hips healthy. Acupuncture improves qi and blood circulation, which is essential for retaining normal body function, especially when we get older. He agreed, and has been coming for maintenance each month. His back pain has not returned.
Next Steps
If you or someone you love has chronic back pain, try acupuncture. Treatments are safe and natural, and provide long-lasting relief.
BOOK NOW to schedule an appointment online.
WATCH VIDEO ABOUT OUR BACK PAIN TREATMENT.
LEARN ABOUT ALL THE CONDITIONS WE TREAT.
Summary
Article Name
Chronic Back Pain Resolved At Raleigh Acupuncture
Description
Chronic back pain resolved at Raleigh Acupuncture. An 84-year-old man found relief from chronic back pain with acupuncture.
Author
Publisher Name
Raleigh Acupuncture Associates
Publisher Logo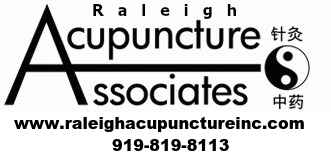 What our Clients are Saying
I'm a golfer and started having trouble with my left shoulder over a year ago. My doctor wanted to do surgery, but I wanted to try other alternatives first. So I tried acupuncture. The folks at Raleigh Acupuncture were very professional, reasonably priced and did excellent work. They resolved my shoulder pain completely. I use them now for other pains in my post-50 body! Thank you Raleigh Acupuncture.
Tony J
I'm a dentist and over the last 20 years the nature of my work and positions required by my work had resulted in chronic neck pain. It affected my sleep, limited my ability to exercise, and was just a real pain in the neck! A friend at church recommended Raleigh Acupuncture and I gave it a try. I have to say that I was a bit skeptical, but gave it a try because I had tried a number other therapies with no success. I'm glad I did. They resolved my neck pain completely!
Brent W
All of my joints were hurting. I've got fibromyalgia and it effects me by making my joints hurt. The pain would move around from place to place, first the hip, the next day the shoulder, then the knee, etc. The practitioner at Raleigh Acupuncture explained that the best way to treat my kind of moving joint pain was to treat me holistically. Instead of treating the hip one day, the shoulder the next, they treated the root of the pain. They said this type of treatment would also improve my mood and my sleep. Right on all counts. I started feeling better after the second treatment. It's like all of the joints just settled down and stopped giving me trouble. I had less flares and the intensity of the pain went way down. My sleep is better, not just because I have less pain. I'm more relaxed and less stressed. I've made this treatment a regular part of my life. I'm very grateful.
Beth C
I came to Raleigh Acupuncture. After 1 treatment, my back felt better than it has in a year. I've had acupuncture before elsewhere and it has never been this effective.
Matt G
I went in for a bulging disc in my back and a couple of days after the first treatment I had no pain in my back. Before treatment I had a constant dull pain in the middle of my back when at rest. The treatments were about a week apart and I completed 3 of them. It has been about 3 weeks since I have been and have a slight pain in my back but is nowhere near what it was before I started treatment.  Before getting acupuncture I tried chiropractic and felt worse when I was done. For those that are skeptical like me, let me tell you that it works. I would definitely recommend Dr Mark in his ability to help with your pain.
Michael M
I suffered from low back pain for years and tried many different remedies. When I came to Raleigh Acupuncture, they really listened to understand my issues. I can honestly say that they cured my chronic back pain. I didn't think it was possible, after all these years. I highly recommend this practice. The doctors take the time and do good work.
Jake P
Summary
Article Name
Chronic Back Pain Resolved At Raleigh Acupuncture
Description
Chronic back pain resolved at Raleigh Acupuncture. An 84-year-old man found relief from chronic back pain with acupuncture.
Author
Publisher Name
Raleigh Acupuncture Associates
Publisher Logo