Some people don't have the option to retire when they get into their sixties and seventies. They need the money to pay rent, buy food, and take care of healthcare bills. But for many, retirement is an option, having put away savings for decades. This morning I read a devotion by Watchman Nee that inspired me regarding retirement. The bottom line is don't ever retire. Here's the scripture followed by the devotion.
John 4:10
Jesus answered and said unto her, If thou knewest the gift of God, and who it is that saith to thee, Give me to drink; thou wouldest have asked of him, and he would have given thee living water. –John 4:10

On the day that the Lord Jesus sat down by the well of Jacob in Samaria. He was hungry and thirsty. But the Samaritan woman was more thirsty than the Lord. So He offered living water to her that she might be satisfied. When the disciples came back with the food, He was no longer hungry (see John 4.5-34). From this episode in the life of our Lord we learn this spiritual lesson, that whoever serves others in order that they may not be thirsty shall himself be satisfied: that the one who learns to bear another's burden shall find his own burden easier to bear. In spiritual work, there is no possibility of retirement: "My Father worketh even until now," declared the Lord Jesus, "and I work" (John 5.17). -Watchman Nee
The Reason We Should Not Retire
Watchman Nee was an amazing evangelist and brilliant student of the Bible. "Whoever serves others in order that they may not be thirsty shall himself be satisfied." Fundamentally, we all want to feel satisfied in our lives. Building a career and raising a family brings tremendous satisfaction. But what happens when we no longer have a job, no longer get a paycheck, and when our kids are out of the house, living their own independent lives?
Watchman Nee reminds us that serving others is an excellent way to sustain feeling satisfied. In other words, don't ever retire. He says, "The one who learns to bear another's burden shall find his own burden easier to bear." We may have less strength and energy as we age, but we have more time. So our level of satisfaction in this new phase of life will depend on how we use that time. And Jesus shows us that serving others is the best way to find happiness and satisfaction in our lives.
The Two Most Important Commandments
The culture leads us to believe that retirement will bring happiness. Work hard all your life so you can kick back in the later years and relax. However, it's not true. As with most things in life, the best advice is found in the most popular book in the world – the Bible. The Bible emphasizes two essential qualities regarding the issue of life satisfaction. Matthew 22:36-40 states,
Teacher, which is the greatest commandment in the Law?

Jesus replied: "Love the Lord your God with all your heart and with all your soul and with all your mind.' This is the first and greatest commandment. And the second is like it: 'Love your neighbor as yourself.' All the Law and the Prophets hang on these two commandments."
It just so happens that the two greatest commandments are the "greatest" because they bring us the greatest happiness. The first way to realize satisfaction in life is to love God with all your heart. Jesus emphasized this earlier in Matthew 5:6 when he said:
Blessed are those who hunger and thirst for righteousness, for they shall be satisfied.
Loving God and spending our time worshiping, honoring, and praising Him is the surest guarantee for us to feel satisfied in our own lives. It seems contradictory at first – shouldn't we focus on ourselves and our own needs and desires if we want to feel a sense of satisfaction in our life? But think about it. Self-focus often leads to feelings of inadequacy and frustration. Yet, when we focus on something greater than ourselves, we don't dwell on our problems and can appreciate the true majesty of the world.
Satisfaction Through Service
The second way to maximize satisfaction is demonstrated in the passage above with Jesus at the well. After giving the Samaritan woman His gift of living water, Jesus himself was no longer hungry. The act of helping others feeds us spiritually. So when Jesus commands, "Love your neighbor as yourself," He provides the second most important key to living a life filled with satisfaction – serving others.
During our working lives, there is not much time to serve others. We're busy with the hundreds of tasks required to manage life in the twenty-first century. However, something magical happens when we get older – we have more time. But left to our own devices, we can squander that gift. Instead, we should align this time with biblical principles, starting with the admonition – don't ever retire.
Redefining Retirement
So while most of us will eventually retire from worldly occupations, we should never cease works of charity, outreach, and service. I know many people who look forward to this time – when they can withdraw from their job, spend more time serving in their church, or volunteer with their favorite organization. However, we've got to stay mindful when we make this transition, as it is filled with potential pitfalls. Shifting our work focus from worldly to spiritual requires discipline, as we now have to provide our own structure.
Our mind will try to distract us with feelings of laziness (I've earned the right to slack off), self-indulgence (It's me-time now), and even self-pity (I'm too tired, my back hurts, my health issues are too significant). But once we get into the groove, our new spiritual occupations will prove immensely enjoyable. In many ways, these new pursuits will satisfy our deep hunger and thirst in ways that our careers never could.
Quality Over Quantity
"Don't ever retire" does not mean keeping up a 50-hour work week. We need to remember that it's not the amount of time or degree of effort we devote to our new occupation that matters. Rather, it's that we are committed to staying vibrant – to whatever level we can physically muster. If you only have the energy to volunteer for one hour of tutoring at the local school, that's perfect. That hour will make a huge difference to a student in need.
As we get older, we've got to embrace the concept of "less is more". It's not the quantity that matters – it's the quality. We see this concept demonstrated on the pickleball court. Many pickleball players in their fifties and sixties are former tennis players. They migrated to pickleball because it's easier and, consequently, more fun. The court is one-third the size of a tennis court, the ball and racket are lighter, and the rules make for a smoother flow of action. One former tennis player said, "My knees can't handle tennis anymore, but I can manage pickleball just fine."
The Importance of Exercise
Talking about pickleball leads to another important component of our post-career life – as we get older, we've got to increase our physical exercise. The older we get, we need to devote more time each day moving our bodies, ideally outside in the sunshine. From a Chinese medicine perspective, the primary health problem that comes with old age is blood stagnation, otherwise known as poor blood circulation. As circulation declines, we are more prone to muscle atrophy, organ decline, and pain. The antidote to blood stasis is to keep the body moving.
Ideal athletic pursuits include sports like tennis, basketball, golf, pickleball, jogging, swimming, and weight lifting. People typically don't have enough time to "play" when building their careers and families. But folks in their fifties, sixties, seventies, and eighties have plenty of time. So part of embracing the concept of "don't ever retire" includes making sure to keep working on our physical fitness – every day.
Don't Ever Retire
Instead of spending 40 hours at the job (8 hours a day, five days a week), a retired person can now spend 4 hours a day volunteering and another 4 hours exercising and spending time outdoors. We can modify this amount of time based on our endurance. For example, someone with less energy can devote 2 hours of volunteering, 1 hour of exercise, 2 hours napping, and 3 hours reading. The important thing is that we have the right focus (service and exercise) and a strong structure (discipline) throughout the day. We can easily maintain this schedule well into our 80s and beyond.
As we get older we'll inevitably spend time more time nursing injuries and going to the doctor. However, we've got to remember that even as we "do" less, we're still relevant and we still have something valuable to share with the world. This mindset is key to sustaining a happy life. Don't ever retire – we've got work to do. And to remain productive at our new jobs, we must tend to our physical health with exercise. Work, exercise, play, repeat.
Share Your Non-Retirement Plans
We'd love to hear about how you've planned your post-career life. Send us a description at raleighacupunctureinc@gmail.com, and we'll collect and publish your stories in a follow-up post.
About Raleigh Acupuncture
We've been providing high-quality acupuncture in Raleigh since 2005.
Meet the Practitioners (Video).
Learn about all the conditions we treat.
BOOK NOW to schedule an appointment online.
Focus Keyphrase: Don't Ever Retire
Photo by Artem Podrez: https://www.pexels.com/photo/elderly-women-with-short-hair-4783260/
Summary
Article Name
Don't Ever Retire - Raleigh Acupuncture Associates
Description
Don't ever retire - the key to a happy retirement is to devote our time and energy serving others and staying physically fit.
Author
Publisher Name
Raleigh Acupuncture Associates
Publisher Logo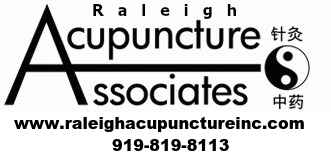 Summary
Article Name
Don't Ever Retire - Raleigh Acupuncture Associates
Description
Don't ever retire - the key to a happy retirement is to devote our time and energy serving others and staying physically fit.
Author
Publisher Name
Raleigh Acupuncture Associates
Publisher Logo