With Spring just around the corner, it's time to shake off the cobwebs and get our bodies ready for activity. There's nothing more enjoyable than hunkering down on cold winter nights by the fire, reading a book, or playing on our phones. But Spring brings warmer weather, blooming flowers, and a renewed interest in getting active again. It's time for an early Spring tune up.
Ten Things To Do In Preparation For Spring
Here are ten simple things you can do for your early Spring tune up.
1. Stop eating cake and start eating fruit
I don't know about you, but the last holiday season was all about pies, cakes, and cookies for me. I felt the need to indulge in comfort foods over Christmas, which just continued into January and February. With Spring in the air, I am pushing away the sweets and returning to fruits. After dinner, eat some grapes or an apple instead of a cookie. You'll see that after just a few days, the fruit will start tasting good again. Of course, don't give up all sweets. Just moderate their intake.
2. Start exercising again
If you're like me, you may have found it easy to back off the exercise routine during the winter. We've got to roll up our sleeves and get moving again, as much as our bodies say "Noooo." Start slowly, and work your way into exercising 20 minutes, three times a week. Try to get your heart rate up and break a sweat. You don't need to "enjoy" working out. Think of it as medicine.
3. Get outside and into the sun
We need sunshine for our health. Ninety percent of Americans are Vitamin D deficient because we don't get enough sun exposure. An easy way to do this to walk on the weekend. If you're working from home right now, take a short walk whenever you notice the sun out. Otherwise, make sure to walk at least a half-hour on Saturday and Sunday. You don't need sunscreen yet. For this early Spring tune up, let all those sun rays hit your face, arms, and hands.
4. Dust the cobwebs off your tennis racket, golf clubs, or bicycle
If you are physically able, commit to an outdoor activity for the Spring and Summer. Need some ideas? How about trying disc golf, running 5K races, joining a softball league, or paddleboarding (on Falls Lake). There are dozens of outdoor activities – pick one or two and get started. It's a lot easier to do an activity when you have a routine set in place.
5. Become a walker
The Triangle has a dozen greenway trails just waiting for your feet. And there's no better time to walk than in the Spring. Plan to explore a different section of greenway trails each weekend. Did you know you can walk from the Crabtree mall to the Art Museum all on a greenway trail? How about tackling a section along the Neuse River on the east side of Raleigh. It's a beautiful trail. Or head north to Horseshoe Farm or Wilkerson Nature Preserve. These spots are real gems for walking in nature.
6. Eat and walk
For this early Spring tune up, if your favorite pastime is eating, then why not earn your calories by taking a walk that ends up at a lovely restaurant. Drive two to three miles from a favorite eating place, then walk to lunch. After a leisurely meal, walk back to your car or take an Uber. Our neighbors love walking from their home two miles to Panera in North Hills. It's walking with a purpose!
7. Focus on your relationship
If you want to be in a relationship and have been discouraged, remember that Spring is the season of renewal. Take a deep breath and start looking again. Remember, it's a numbers game. If you're unhappy in your relationship, tap into the energy of Spring to revitalize it. Plan dates and activities, commit to breaking old habits and try to communicate better.
8. If your relationship is truly stuck…
If your relationship is truly stuck, and you're not married, consider moving on. Life is too short. New doors will not open until you are willing to close a door. If you're stuck and married, it's time to get to work repairing your relationship. Marriage is one of the most challenging things you will ever do. But it has the potential to be one of the most beautiful things in your life. Don't settle for mediocrity. Make your marriage better, even if it means dragging your spouse to counseling.
9. If you are depressed, Spring offers an opportunity for healing
It's never easy to overcome depression, but it can be done. You'll need support from friends and loved ones. Chances are you won't want to reach out for help, but you'll need to. Depression is one of the most challenging emotions to shake loose. It grabs hard and doesn't want to let go. Some people find therapy helpful or short-term medications. Others find that turning to God is the best path forward through dark times. If you're depressed, find one person you can count on to help you through. Then trust them instead of listening to your inner voice. Take one small step at a time. And start today.
10. Start a garden
This early Spring tune up idea is something I've wanted to do for years. I've got the perfect location – a sun-filled patio. I need to get half a dozen buckets, fill them with soil, and get some plants. Tomatoes, peppers, parsley, cilantro all sound good. What are your favorites? Maybe this will be the year it happens. Do you have a location? Can you muster up the motivation? Just imagine going outside in July and August and picking fresh cherry tomatoes off the plant, popping them into your mouth! Yum. Well, now's the time to start planning to make that happen.
Next Steps
My intention in creating this early Spring tune up list is to whet your appetite for Spring. If none of these resonates, grab a pen and paper and come up with your own list of ten things to do. Then start doing them. The couch and warm fire are not going anywhere. They will be waiting for us next November, ready for winter hibernation.
If you need motivation, come in for an acupuncture tune-up. We'll get your Qi moving. It's the fastest and easiest way to get motivated when you're feeling stuck. Qi is energy. Acupuncture jump-starts your body to start circulating Qi. It's like tuning up a car that won't start.
Book Now to schedule an appointment online.
Meet the practitioners (Video).
Learn About The Conditions We Treat.
Summary
Article Name
Early Spring Tune Up - Raleigh Acupuncture Associates
Description
Early Spring tune up. With Spring just around the corner, it's time to shake off the cobwebs and get our bodies ready for more activity.
Author
Publisher Name
Raleigh Acupuncture Associates
Publisher Logo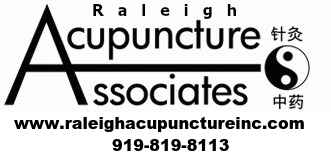 Summary
Article Name
Early Spring Tune Up - Raleigh Acupuncture Associates
Description
Early Spring tune up. With Spring just around the corner, it's time to shake off the cobwebs and get our bodies ready for more activity.
Author
Publisher Name
Raleigh Acupuncture Associates
Publisher Logo