It's normal to burp two or three times after eating a meal. But some people continuously belch throughout the day or dozens of times after each meal. There is a safe, natural way to resolve this excess gas (called eructation) without the need for medications. Learn about Raleigh Acupuncture's excess burping acupuncture solution in today's blog post.
What Causes Excessive Belching?
From a Chinese medicine perspective, excess belching is due to disharmony in the Stomach. We call it rebellious stomach qi. Qi refers to energy, and the Stomach's energy should naturally go down toward the intestines. When it rebels, it causes symptoms that can include belching, acid reflux, GERD, nausea, or vomiting.
When a patient comes to our clinic presenting with signs of rebellious Stomach qi, we first identify the problem's root cause. For belching, it is often reflux, IBS, or some other stress-induced stomach imbalance. Sometimes patients have food allergies or sensitivities. Other times they are merely pushing themselves too hard at work or home. Still other times, it is an isolated physical imbalance that needs to be corrected.
Case Study #1 – The Belching Grad Student
A young woman in her early 30's came to our clinic with frequent, uncomfortable burping. Over-the-counter remedies had not helped, and she did not want to take prescription medications offered by her doctor. Her condition began six months earlier during a relationship break-up. Also, she was working on her Ph.D. and had tremendous stress in her life. As her stress levels increased, the belching rose to the point where it was disabling.
The Chinese medicine diagnosis for her burping was Liver Overacting on the Stomach leading to Rebellious Stomach Qi. This diagnosis means that her life's stress was overacting on her Stomach's ability to function correctly. Instead of descending, her Stomach's energy was rebelling upward, resulting in uncontrollable burping.
Her excess burping acupuncture solution included four acupuncture treatments spread out once a week. The treatment strategy focused on reducing her stress and calming her rebellious Stomach qi. Stress reduction involved activating her Liver points, as it is the Liver's job to keep our energy flowing smoothly through our body, even in times of stress. Stomach harmonizing points not only strengthened her Stomach's ability to digest correctly but also reinforced its ability to descend, something that had been disrupted by all the stress in her life.
She started feeling better after the first treatment. She left the session with a sense of calm that had eluded her for months. With each treatment, her condition continued to improve. After the fourth session, acupuncture had entirely resolved her belching.
Case Study #2 – The Fast Food Executive
A 55-year-old man visited our clinic complaining of severe belching for the past three years. He frequently traveled for his job (which he loved), but recently was feeling tired, with constant stomach discomfort and bloating. During his intake exam, he acknowledged that he ate most meals on the go, at restaurants or in airports, and seldom ate a home-cooked dinner at the table.
Our patient's Chinese medicine diagnosis was Spleen and Stomach Qi deficiency. His condition stemmed from eating low-quality food over a long time and eating his meals in a stressful fashion. Chinese medicine emphasizes the importance of eating meals at a slow pace, in a relaxed environment, to properly digest. Our patient was not giving his Stomach good quality food nor a proper environment for good digestion. The result was that his Stomach was rebelling!
We treated him every other week for three months, between his constant travel schedule. Treatment focused on strengthening his Stomach. We also encouraged him to change his eating habits. Acupuncture alone would not solve his stomach problems. His excess burping acupuncture solution required that he make some lifestyle adjustments. He agreed to sit down for twenty minutes at each meal and cook whenever he was home.
Through his course of treatment, he changed his eating habits. By the end of three months, acupuncture and lifestyle changes had resolved his burping, bloating, and Stomach pain over 95%. Not surprisingly, his energy levels were back to normal.
Excess Burping Acupuncture Solution
No matter the cause of your excessive belching, acupuncture can most likely resolve the problem quickly, safely, and with long-lasting relief. Acupuncture treats the root cause of the problem. That's why we can "resolve" an issue instead of temporarily relieve the symptoms.
Acupuncture excels in the treatment of most digestive problems. So if you are struggling with conditions like belching, acid reflux, bloating pain, constipation, GERD, or irritable bowel syndrome (IBS), come in and try acupuncture.
Next Steps
BOOK NOW to schedule an appointment online.
MEET THE PRACTITIONERS (VIDEO)
LEARN ABOUT ALL THE CONDITIONS WE TREAT.
Acupuncture Stops Belching
If you struggle with "rebellious stomach qi" causing uncontrolled belching, try the excess burping acupuncture solution at Raleigh Acupuncture. It's safe and effective. Treat this condition at its root for natural, long-lasting relief.
Summary
Article Name
Excess Burping Acupuncture Solution - Raleigh Acupuncture
Description
Excess burping acupuncture solution. Acupuncture resolves excessive belching, bloating and stomach discomfort safely and naturally.
Author
Publisher Name
Raleigh Acupuncture Associates
Publisher Logo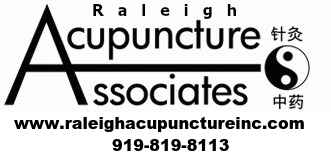 What our Clients are Saying
I've been coming to Raleigh Acupuncture for the last month and I have nothing but good things to say. They are so knowledgable about the whole body and care for the whole body. I have been taking acid reflux meds for years now every night. If I didn't take them I had so many problems (burning, hurting stomach, waking up from pain in the middle of the night, etc.). After just the first treatment I was only having to take meds every other day. After 4 treatments now, I take medicine maybe every 3-4 days. The acupuncture has made more of a difference than anything else, and I am so thankful to have found Raleigh Acupuncture.
Hannah H
I developed severe abdominal pain following the stomach flu. Three rounds of antibiotics did not help. Neither did an elimination diet. Raleigh Acupuncture got rid of the pain in six treatments! Acupuncture is amazing. And so are they.
Alan J
Fantastic results for my acid reflux! No more burning pain, and I can eat alot more foods. Great job Raleigh Acupuncture! I'm sending all my friends to you!
Hal V
I was diagnosed with GERD (acid reflux) 12 years ago and was put on medication at that time. The medication (Prilosec) eased my symptoms but I still always had some level of daily discomfort. I read an article about Chinese medicine being able to cure GERD and decided to explore my options. Raleigh Acupuncture had a good website and reviews so I booked an appointment. Their intake was very thorough and afterward they treated me with acupuncture and Chinese herbs. Within three treatments I was feeling much less symptoms of the GERD, less pain and burning. Within nine treatments my condition was completely resolved. It's been a year since my last treatment and the GERD has not reappeared. This should be mandatory for all patients suffering from acid reflux. It does not make any sense to take medications for your whole life when a condition can be cured in a month for less than $500.
Joseph P
My acid reflux meds stopped working about three months ago and someone suggested acupuncture so I gave it a try. I couldn't eat anything without having burning pain from my stomach up into my chest. What a relief from the acupuncture! They totally cured my reflux. I've been living with this, just managing it with medications, when all the while I could have cured it with this. Absolutely amazing! I love Raleigh Acupuncture!!
Jessica N
I have always had a nervous stomach.  Some people get headaches, I get stomach aches.  It's always worse with stress and eases up on the weekends when I can relax.  I did not think of getting treatment until I stumbled on an article saying how acupuncture was excellent for treating stomach pain.  I went to Raleigh Acupuncture and described my condition.  They explained why my stomach hurt.  It totally made sense to me.  It's all about internal balance.  So they went to work on me to get my stomach balanced.  And I'm pleased to say that it worked.  I no longer have a nervous stomach and stomach pain, even in stressful situations.  I've made some changes to my diet, based on their recommendations, and took chinese herbs for a while, but don't need to take them now.  I'm convinced that I would have lived with stomach pain for the rest of my life had it not been for acupuncture.
Polly B
Summary
Article Name
Excess Burping Acupuncture Solution - Raleigh Acupuncture
Description
Excess burping acupuncture solution. Acupuncture resolves excessive belching, bloating and stomach discomfort safely and naturally.
Author
Publisher Name
Raleigh Acupuncture Associates
Publisher Logo