The Pentagon is about to release a report describing "unidentified aerial phenomena" as real. And while they have the video to prove it, experts acknowledge they cannot explain what they see given our current technology. While it is tempting to think that this fact demonstrates extraterrestrial life, there is a much more realistic explanation for UFOs.
Our Three-Dimensional World
God gave us five senses, which we use every day to interact with the world. Ironically, none of these senses help us interact with Him. For God exists in the spiritual realm. Every believer knows this is true. So we live in a three-dimensional world, but we have access to at least one additional dimension – the spiritual realm where God resides. And we access this realm through our heart and soul. We "feel" God's presence. Those who wait to "see" God end up disappointed.
Quantum Mechanics
Physicists in the last hundred years acknowledge the existence of other dimensions. They came to this conclusion after first postulating and then demonstrating in labs the strange, unexplainable behavior of subatomic particles. This is a scientific fact, undisputed by our best and brightest. I will not attempt to explain how these other dimensions exist because I can't. It requires advanced degrees in math and science.
We Live Amidst Multiple Dimensions
So whether you believe in God or believe in science, the inescapable fact is that we live in a world that is much more than what we can see with our eyes and hear with our ears. There are dimensions all around us that we cannot perceive with our five senses. This fact is essential to understand when discussing an explanation for UFOs.
Explanation For UFOs
We've grown up hearing about anecdotal stories of UFO sightings. Thanks to Donald Trump, the US government is about to release video and other documentation confirming that people have indeed witnessed unexplainable aerial phenomena. There is stuff out there we cannot explain, stuff people have seen with their eyes and recorded on video.
Most people conclude that UFO sightings confirm the existence of extraterrestrials, life forms from another planet that have traveled to Earth. I think this is unlikely. First, I don't think intelligent life would travel this far and observe us this long without reaching out and communicating with us. Second, we have only ever seen objects, not life forms. I venture to guess that there are no videos of little green men tucked away in Pentagon files.
If Not Little Green Men, Then What?
Unlike faith in God or faith in subatomic particles, we see UFOs with our eyes. I believe these sightings are manifestations of other dimensions "appearing" in our third dimension. Put another way, UFO sightings are other-dimensional events observed by our five senses.
I grew up hearing a story about how when Spanish ships were approaching America's shores for the first time, the indigenous population on the beach could not "see" them. The explanation was that they were unable to see what they could not imagine. I don't know if this happened, but the image is helpful. Here's another way to describe it. Have you ever bought a new car and then noticed, all of a sudden, how many people have the same car as you? When we focus on things, they expand. Our brain "sees" or "fails to see" things selectively.
We know both from faith and science that there are other dimensions beyond our three-dimensional world. UFO sightings may be the beginning of our ability to perceive these dimensions with our senses. If this is true, then those objects we see in the videos can be anything. And since they can be anything, it is doubtful, in my mind, that they are highly intelligent, evolved life forms from a distant galaxy.
A more likely explanation for UFOs is that they are home-grown objects from a fourth or fifth dimension right here in our world. I predict that having "accepted" their existence, UFO sightings will become more commonplace. Once our brains have adapted to the presence of other dimensions, we will perceive a great deal more.
Health In The Fourth Dimension
I'm a healthcare worker, so my interest is to find new ways to resolve pain and heal disease. After sixteen years of treating patients with acupuncture, I can confidently say that healing often comes in ways that we cannot explain in our three-dimensional world. The more we reach out and explore the other dimensions around us, the healthier and happier we will be.
Next Steps
If you want to explore the powerful healing energetics of acupuncture, find a board-certified practitioner near you using the "find a practitioner" tool at www.nccaom.org. If you are local to the Raleigh area, visit our clinic.
BOOK NOW to schedule an appointment online.
MEET THE PRACTITIONERS (Video).
Learn About All The Conditions We Treat.
If you enjoyed this article, you might also enjoy reading "God, Quantum Physics and Acupuncture".
Summary
Article Name
Explanation For UFOs - An Acupuncturist's Opinion
Description
Explanation for UFOs - an acupuncturist's opinion. UFOs are not aliens from another galaxy. They are objects from a parallel dimension.
Author
Publisher Name
Raleigh Acupuncture Associates
Publisher Logo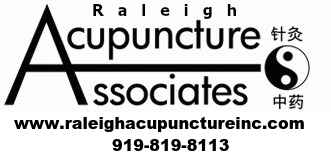 Summary
Article Name
Explanation For UFOs - An Acupuncturist's Opinion
Description
Explanation for UFOs - an acupuncturist's opinion. UFOs are not aliens from another galaxy. They are objects from a parallel dimension.
Author
Publisher Name
Raleigh Acupuncture Associates
Publisher Logo