This 2023 female low libido case report describes the treatment of a 28-year-old woman suffering from low libido for one year following the birth of her child two years earlier. Following a course of acupuncture treatment, her condition was completely resolved.
Female Sexual Dysfunction
Female sexual dysfunction (FSD) encompasses a woman's inability to meet their own expectations in regard to their sex lives, resulting in lack of satisfaction. Common symptoms include low libido, difficulty feeling arousal, lack of orgasms, or painful intercourse.
A meta-analysis conducted by the researchers of this report found that the prevalence of FSD in pre-menopausal women was 41%. Common Western treatments involve hormone therapy. However, hormone treatment comes with an increased risk of adverse effects. And while FSD is not life-threatening, it often has a significant negative impact on quality of life. Patients with FSD report a higher incidence of anxiety and depression compared to unaffected individuals.
As a result, many women seek alternative treatments that offer fewer side effects. Acupuncture is safe, with almost no adverse effects. In addition, acupuncture is widely utilized to treat women's health and genito-urinary conditions. This case study demonstrates acupuncture in action, delivering superior results in resolving low libido.
Female Low Libido Case Report
A 28-year-old woman with a history of one vaginal birth two years earlier was diagnosed with FSD in June 2013. Her primary complaint was low libido for one year. She experienced no pleasure during sexual intercourse and often felt sick during the experience. Other symptoms at the time of her examination included:
A cold, damp sensation in her genital region (feeling like dripping cold water).
Cold pain in her lower abdomen.
Pain around her waist.
A lack of warmth in her limbs, especially her lower legs.
Depression and insomnia.
Late menstruation and a scanty menstrual flow.
These symptoms met the diagnostic criteria for sexual interest arousal disorder of FSD in the Diagnostic and Statistical Manual of Mental Disorders (5th edition; DSM-5).
Acupuncture Treatment for Low Libido
Practitioners applied the following acupoints to her face-up treatment: CV12, CV6, CV4, CV3, SP10, ST36, SP6, KD6, and LV3. They alternated face-up with face-down, where they applied the following points: BL18, BL23, GV4, PC6, and KD3. In addition, they applied a downward oblique needling technique at points CV3, CV4, and CV6, directing energy downward toward the pereneum. Furthermore, they activated all needles to elicit a "de Qi" sensation.
Practitioners retained needles for 20 minutes and provided treatment three times a week for seven weeks. During this time they tracked frequency of sexual intercourse (times/week) and self-rated quality of her sex life weekly throughout the entire treatment cycle. In addition, they measured the female sexual function index at the end of the course of treatment.
Low Libido Treatment Results
After twenty acupuncture treatments, practitioners reassessed the patient and determined that she was fully recovered. Acupuncture was discontinued with her permission. The severity of her main symptoms gradually decreased over time, leading to full recovery. A six-month follow-up showed that the patient's sexual function was still normal.
Next Steps
At Raleigh Acupuncture we treat low libido and female sexual dysfunction with good results. No two patients present the same, resulting in unique treatment plans for each. This female low libido case report is typical for the results we see in our clinic.
Try acupuncture if you or a loved one struggles with FDS. Treatments are safe with no adverse symptoms, and results are long-lasting.
BOOK NOW to schedule an appointment online.
Watch Video About Our Low Libido Treatment For Women and Men.
Learn about all the conditions we treat.
Reference
Ye S, Feng Y, Zhou R, Luo C. Acupuncture for female sexual dysfunction: a case report. Acupuncture in Medicine. 2023;41(1):55-57. doi:10.1177/09645284221125427
Focus Keyphrase: female low libido case
Photo by Oziel Gómez: https://www.pexels.com/photo/woman-sitting-on-top-of-building-s-edge-1755385/
Summary
Article Name
Female Low Libido Case Report - Raleigh Acupuncture
Description
Female low libido case report. 28-year-old woman with low libido after childbirth was healed following acupuncture treatment.
Author
Publisher Name
Raleigh Acupuncture Associates
Publisher Logo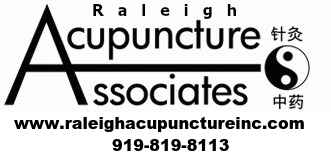 What our Clients are Saying
For the past three years my energy has been low, stopped exercising, feeling depressed and no libido.  Went to Raleigh Acupuncture because a friend of mine lost weight there.  The doctor was very caring and motivated to make me feel better.  It's worked great.  My energy is up, I'm walking again three times a week and amazingly my libido is back.
Anne C
Came in for low libido. Was not expecting much.  Very impressed with the results.  I feel normal again!  Thank you Raleigh Acupuncture!
Shelly A
Since my stroke two years ago, my libido disappeared.  Before the stroke it had been very healthy.  So I was more than pleasantly surprised when I got acupuncture.  I went for my knees, as they were telling me I needed a double knee replacement.  The knee pain went away, but just as good, my libido returned.
Charles M
Summary
Article Name
Female Low Libido Case Report - Raleigh Acupuncture
Description
Female low libido case report. 28-year-old woman with low libido after childbirth was healed following acupuncture treatment.
Author
Publisher Name
Raleigh Acupuncture Associates
Publisher Logo