Health issues are complicated. Often, a new patient will come to Raleigh Acupuncture complaining of multiple problems, not knowing where to start. Good healthcare treats the patient's concerns holistically, and acupuncture is well suited to tackle this approach. Today's blog post examines three recent cases involving complex conditions and how we formulated a treatment plan to address them.
Case 1 – Constipation
A young woman in her twenties came to the clinic complaining of constipation due to slow motility. In addition, she had pain in multiple locations on the left side of her body, including her neck, shoulder, hip flexors, and glutes. In addition, she felt emotionally "stuck," unsure about the next steps in her life. Her pulse was wiry and her tongue with pink with rough edges.
Her doctor suggested she take Miralax for the constipation, which only upset her Stomach, making her feel bloated, without improving her bowel function. In addition, the doctor recommended SSRI medication for her mood – which she did not want to take. She was not depressed, just stuck.
Health Issues Are Often Related
Our patient's intake exam revealed that her multiple health issues were related. The root cause of her troubles was Liver Qi stagnation, which you can think of as stuck energy. While it may be challenging to imagine energy flowing through the body, it's easy to think about blood. We all can picture arteries, veins, and capilaries traversing our bodies. Energy (what we call Qi) flows through the body just like blood. But unlike blood and its vessels, Qi and it's channels are invisible to the eye.
Qi stagnation is a common root cause of health issues. In our patient's case, Qi stagnation was responsible for poor motility in her large intestines, pain in her body, and her feelings of emotional stuckness.
Case 1 Treatment Strategy
Our patient's treatment strategy consisted of the following:
Acupoints to boost Liver function, thus prompting better Qi circulation.
Local points to address the pain in her neck, shoulder, hip flexor, and glutes.
Specific points to increase motility in her intestines.
Additional acupoints to improve her motivation levels.
Case 1 Results
This strategy worked well – she started feeling improvements in all areas after the first treatment. Following her fourth session, she was 50 percent better overall. And after eight treatments, she was completely better. So even though her condition seemed overwhelming to her (health issues are complicated), the right approach to treatment delivered safe, effective healing in a timely and cost-effective manner.
Case 2 – Migraines
A 56-year-old man came to our clinic complaining of migraines for the past nine months, which started after he got Covid. In addition to the headaches, he had severe neck and upper back pain, ringing in his ears, and dizziness that would come and go throughout the day. His doctors prescribed various medicines, including gabapentin, triptans, and muscle relaxors, but to no avail. They only brought temporary relief, and came with a host of adverse side effects.
Our patient's pulse was strong and wiry, and his tongue was red with a scanty coat and rough edges. When we asked if he had night sweats, he said yes, they had started about the same time as the headaches. This presentation pointed to a Chinese medicine diagnosis of Liver Yang Rising with Kidney Yin deficiency.
Case 2 Treatment Strategy
His treatment strategy included the following:
Acupupoints to circulate his Liver Qi and anchor his rising Yang Qi.
Points to nourish his Kidney Yin (Yin anchors Yang, and his Kidney yin was insufficient to anchor his powerful Liver Yang energy).
A few points to clear heat and stop the night sweats.
Local points to ease the migraines and tight neck by opening blocked channels in the back of his head.
Case 2 Results
Our patient responded well to treatment. After four sessions, once a week, acupuncture reduced his headaches, tinnitus, and dizziness by 60 percent, his neck no longer hurt, and his night sweats were gone. We treated him weekly for another six sessions by which time he was better on all fronts.
This case is an excellent example of multiple symptoms deriving from a single pattern imbalance. Once you have the correct diagnosis, a successful outcome is all but assured. And while many health issues are complicated, most are no match for acupuncture.
Case 3 – Nausea and Bloating
A 54-year-old woman arrived at our clinic complaining of nausea, bloating, anxiety, constipation, and feeling jittery throughout her body. She had been taking Miralax for three months, but in the last few weeks, it had stopped working. Furthermore, she felt it was making her bloating and anxiety worse.
During her intake exam, we found her pulse to be weak, and her tongue had a thick white coating with scalloped edges. This presentation, along with her other symptoms, indicated a Chinese medicine diagnosis of Spleen Qi deficiency and Rebellious Stomach Qi. Our treatment principle for restoring these imbalances was to strengthen Spleen Qi (improve digestion and bowel function) and harmonize the Stomach (resolve nausea). Once acupuncture restored balance, her remaining symptoms would resolve on their own.
Case 3 Treatment Strategy
Our patient's treatment included:
Acupoints to strengthen Spleen Qi.
Specific points to address the rebellious Stomach Qi (nausea).
Additional points to improve the motility of her Large intestine (constipation).
A few acupoints to calm her anxiety and jittery body sensations.
Case 3 Results
It took four treatments, once a week, before our patient felt a noticeable change. Her pattern was entrenched and required repeated application. But once things began to shift, they continued at a steady pace. Following the fourth session, she felt 20 percent better. With each additional treatment, she improved approximately 10 percent. Finally, after her tenth session, she reported feeling completely better!
At this point, she decided to continue coming for acupuncture once a month for maintenance. She really liked how acupuncture made her feel and wanted to keep her body optimized. That was six months ago – and her symptoms have never returned. This case is another example of acupuncture's persuasive healing powers even when health issues are complicated.
Next Steps
If you are struggling with several overlapping health conditions, take heart. While health issues are complicated by nature, solutions are often simple. It's all about how you frame the problem. Acupuncture and Chinese medicine are well suited to tackle complex health conditions like the ones described above.
BOOK NOW to schedule an appointment online.
Meet Our Practitioners (Video).
Learn about all the conditions we treat.
Focus Keyphrase: Health Issues Are Complicated
Photo by Ono Kosuki: https://www.pexels.com/photo/serious-black-businessman-leaning-on-glass-wall-5647285/
Summary
Article Name
Health Issues Are Complicated - Raleigh Acupuncture
Description
Health issues are complicated, but acupuncture is well suited to tackle complex health conditions by treating the root.
Author
Publisher Name
Raleigh Acupuncture Associates
Publisher Logo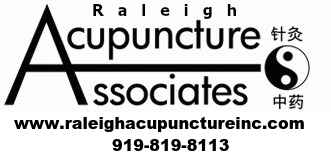 What our Clients are Saying
I'm a golfer and started having trouble with my left shoulder over a year ago. My doctor wanted to do surgery, but I wanted to try other alternatives first. So I tried acupuncture. The folks at Raleigh Acupuncture were very professional, reasonably priced and did excellent work. They resolved my shoulder pain completely. I use them now for other pains in my post-50 body! Thank you Raleigh Acupuncture.
Tony J
I'm a dentist and over the last 20 years the nature of my work and positions required by my work had resulted in chronic neck pain. It affected my sleep, limited my ability to exercise, and was just a real pain in the neck! A friend at church recommended Raleigh Acupuncture and I gave it a try. I have to say that I was a bit skeptical, but gave it a try because I had tried a number other therapies with no success. I'm glad I did. They resolved my neck pain completely!
Brent W
All of my joints were hurting. I've got fibromyalgia and it effects me by making my joints hurt. The pain would move around from place to place, first the hip, the next day the shoulder, then the knee, etc. The practitioner at Raleigh Acupuncture explained that the best way to treat my kind of moving joint pain was to treat me holistically. Instead of treating the hip one day, the shoulder the next, they treated the root of the pain. They said this type of treatment would also improve my mood and my sleep. Right on all counts. I started feeling better after the second treatment. It's like all of the joints just settled down and stopped giving me trouble. I had less flares and the intensity of the pain went way down. My sleep is better, not just because I have less pain. I'm more relaxed and less stressed. I've made this treatment a regular part of my life. I'm very grateful.
Beth C
I suffered from low back pain for years and tried many different remedies. When I came to Raleigh Acupuncture, they really listened to understand my issues. I can honestly say that they cured my chronic back pain. I didn't think it was possible, after all these years. I highly recommend this practice. The doctors take the time and do good work.
Jake P
Summary
Article Name
Health Issues Are Complicated - Raleigh Acupuncture
Description
Health issues are complicated, but acupuncture is well suited to tackle complex health conditions by treating the root.
Author
Publisher Name
Raleigh Acupuncture Associates
Publisher Logo