Welcome to 2021! Let's start the new year with some healthy New Year resolutions. Here are some ideas to pique your interest. Take a minute to read these over, and then write out your own five top intentions.
Drink More Water
Drinking plenty of water is one of the best ways to improve your health. Proper hydration helps relieve headaches, boost energy, relieve constipation, and even help you lose weight.
Health experts recommend drinking at least half an ounce of water for each pound you weigh every day. For adults who are 150 pounds, this translates to drinking 75 ounces a day (about eight glasses). For reference, 64 ounces is half a gallon.
Temperature-wise, Chinese medicine recommends drinking water warm, room temperature, or cool, not ice-cold. Cold damages the stomach. Americans love their ice-cold beverages, but you will be surprised how quickly you get used to cool water.
Eat Balanced Meals (Meats, Vegetables, Carbs)
At Raleigh Acupuncture, we're supportive of all dietary choices. We have patients who are vegetarian, vegan, paleo, and everything in between. When patients ask for our recommendation, we suggest eating a balance of all food groups, with moderation. Red meat helps build blood, carbohydrates boost Qi production, and dark, leafy green vegetables provide essential vitamins and minerals.
Three ounces of meat with dinner is all the meat protein you need in a day. Similarly, you don't need to carbo-load for breakfast, lunch, and dinner. Balance is the key. There's even a place for sweets – in moderation! The best sweets are fruits and honey. Fruit may not taste satisfying after eating chocolate cake, but it becomes delicious eaten on its own for dessert.
Take Twenty Minutes To Eat – Sitting Down
We tend to eat on the run, making for an unhappy stomach, which translates to stomach pain, less energy, and a weakened immune system. The easiest way to pamper your belly is to give it food in a relaxed, happy state.
For this healthy New Year resolution, take a moment before meals to take a breath, center yourself, and resolve any strong emotions Then settle down to enjoy your meal. This simple step will improve your digestion better than any medication.
Practice Bathroom Meditation
After years of meditation practice, I can honestly say that meditation is nothing more than "breathing." Taking an intentional breath in and out is one of the most relaxing, centering, and grounding things you can do during the day. I teach my patients "bathroom meditation" – every time you find yourself in the bathroom, take the opportunity to take five deep breaths in and out. In the course of one day, you can "meditate" in this way five to ten times.
Intentional breathing (meditation) eases your troubles, reduces stress, circulates Qi and Blood, and clears your mind. It's free and available at any time or place you may find yourself. Start your bathroom meditation practice this year and start reaping the benefits.
Take A Walk Around The Block
When I lived in Colorado, patients would come in and announce they just climbed a 14,000-foot mountain or ran a 50-mile ultramarathon. They made me feel like a slug. But then I realized I didn't need to overexert myself to feel vibrant and connected with the outdoors.
A ten-minute walk around the block or along a greenway trail will revitalize your spirit, freshen your lungs, and clear your mind. Try to get out at least once a day. Take time to look around when you walk, checking out the trees, sky, and grass. Use your ears to listen to the birds and barking dogs. Smell the fresh air – is it crisp and cold, or damp and hot? It doesn't matter as long as you put yourself into the elements.
A walk around the block can lower your blood pressure and stress, ease your nervous system, boost your immune function, increase self-esteem, reduce your anxiety, and improve your mood. All in just ten minutes.
Be Good With Yourself
The world judges us plenty already. So for this healthy New Year resolution let's try accepting ourselves as much as possible. The Bible says we are all sinners, and it's true. We make mistakes daily, hurt the people we love, lose our patience every time we drive, and make wrong choices every turn we take. But so what? The important thing is that we try to do better the next time, try to be more patient in the following situation, and try to love those around us more and more each day.
Self-judgement doesn't help us become better people. It just makes us depressed. And that is an emotion we need to run from as fast as possible. Self-awareness and honesty are welcome, but beating ourselves up has to go, just like the rest of 2020. Be good with yourself first, and you'll be beneficial to those around you.
Don't Go On A Diet
They don't work. Instead, eat mindfully, with moderation. At Raleigh Acupuncture, we tell our weight loss patients not to stop eating any food they are not prepared to give up forever. In other words, don't ban foods, just eat thoughtfully. Bacon is delicious, so don't stop eating it. Just don't eat it every day! It's a great weekend treat. Likewise with sweets. We need sweets in life – for a treat.
I recently stopped eating all white processed sugar, pasta, alcohol, and caffeine. My cholesterol level dropped 80 points, but so did my mood. I felt my dietary life becoming narrower and narrower. No wine with dinner or chocolate cake on the weekend was making for a very dull life. So I let go of my strict dietary control and started to eat the foods I loved – with moderation. Guess what? My cholesterol only rose 20 points, and I was A LOT HAPPIER!
Put On Some Music And Dance
After a long week of work, come home on Friday night, have a glass of wine, and put on some dancing music. Then, in the safe, socially distanced environment of your family room, move your body. Close your eyes, feel the beat, and see how quickly you forget the stresses of the past week.
If you're physically unable to dance standing up, do it sitting in your favorite recliner chair! You can move big or move small. The important thing is to move. We are not meant to be cooped up in front of a computer or television for hours at a time. But since this is our current reality, we have to fight back. Dancing a little each week is one way to reclaim our bodies and souls from the taskmasters of modern life and adult responsibility.
Early To Bed, Early To Rise
This healthy New Year resolution may not work for night owls, but try getting up early if you are so inclined. There is a beautiful peacefulness to be found in the dark, quiet morning hours. Take this time to journal, study scripture, read a novel, or work on an art project. I love writing blog posts in the early morning hours before the day gets busy.
And once you start getting up earlier, it will be easy to fall asleep early too. You will naturally get tired sooner. After dinner, clean-up, turn the lights low, stop taking phone calls, and turn off the computer. Watch a show on Netflix, take a quick walk around the block, and then head upstairs to brush your teeth and get ready for bed. I do believe that the early bird gets the worm.
Start A New Hobby
Or stick with the one you already have. If you are bored with your hobbies, it's time for a new one. Learn about music, watch YouTube videos on painting, become the resident expert on dinosaurs, or start writing short stories. Do something – some activity that will jump-start your imagination, creativity, and zest for life.
Those stuck without any hobby ideas, head over to Michael's or Hobby Lobby and check out what other Americans do to pass the time. You'll be amazed at all the pastimes out there, just waiting for your interest. Once you've picked out a new hobby, make sure to delegate at least an hour a week cultivating it. Once it becomes a habit, you will find yourself looking forward to spending time on your hobby.
Try To Help Someone Every Day
It might be a quick phone call to a friend in need or a knock on a neighbor's door to check in on them. A simple "Hello" to a passing stranger on the street or in an elevator can make a world of difference in someone's life. Let's all get in the habit of reaching out in little ways to the people around us. It will circle back to you in no time at all – try it and see.
I can get overwhelmed trying to find service projects. Time is always an issue, as well as energy. But small, helpful acts are much easier for me to embrace. I just have to keep my eyes open for the opportunities. And it feels good. A return smile or simple thank you leaves me feeling uplifted.
Healthy New Year Resolution
I hope you've enjoyed these healthy New Year resolutions. I'd love to hear about your resolutions. Feel free to send them to raleighacupunctureinc@gmail.com. From Jinmei and myself, we wish you a healthy, happy New Year. God bless you and your family in 2021.
Next Steps
Book Now to schedule an appointment for acupuncture online.
Meet Our Practitioners (Video)
Learn About All The Conditions We Treat.
Summary
Article Name
Healthy New Year Resolutions - Raleigh Acupuncture
Description
Healthy New Year resolutions - Raleigh Acupuncture. Here are some simple but powerful ideas to revitalize your life in 2021.
Author
Publisher Name
Raleigh Acupuncture Associates
Publisher Logo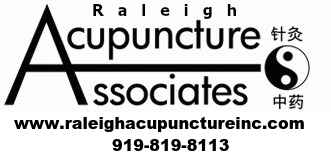 Summary
Article Name
Healthy New Year Resolutions - Raleigh Acupuncture
Description
Healthy New Year resolutions - Raleigh Acupuncture. Here are some simple but powerful ideas to revitalize your life in 2021.
Author
Publisher Name
Raleigh Acupuncture Associates
Publisher Logo