Healthy winter foods are essential to staying strong, vibrant, and happy when temperatures dip below 40 degrees. As the weather cools, our metabolism slows down to conserve energy. Certain foods boost metabolism, encourage blood circulation, and nourish the organs. In addition, these foods strengthen the immune system to fend off sickness.
Healthy Winter Foods
As a general rule, the longer it takes to digest, the more that foods raise body temperature and give you that warm and cozy feeling inside. So look for foods high in healthy fats, proteins, and carbohydrates – the more complex the food, the longer it takes to digest, resulting in more warmth.
The cool weather of autumn and winter provide a perfect time to heal our bodies. While we don't hibernate like bears, we definitely slow down. Therefore, winter is the ideal time to consume healthy, wholesome foods to boost our immune system, combat inflammation, and build our nutrient reserves. In other words, winter is the perfect time to restore and repair our bodies. Taking the time to rest and rejuvenate now helps prepare us for spring when we'll need more energy for longer days and increased physical activity.
Winter Is Yin Time
Chinese Medicine recognizes two life forces, Yin and Yang. Maintaining health requires finding a balance between them. Winter has a strong Yin nature, being cold and dark, bringing various challenges to our health. For example, cold weather discourages outdoor activity, leading to a sedentary lifestyle and less sunshine, resulting in poor circulation, a weaker immune system, and a depressed mood.
We swap playing golf or tennis with staying inside, browsing the internet, and watching TV. Time inside means more snacks between meals, and colder weather often leads to drinking more alcohol. Yet while we should combat the excess Yin of winter, we feed it, creating more imbalance.
Instead, we should counteract the Yin by generating more Yang energy. For example, during winter, we should modify our behavior by eating warm-natured foods, wearing more clothing, and promoting good circulation with moderate exercise. These activities boost Yang energy, which balances the Yin of winter, enabling our bodies to maintain good health.
Boost Immunity in Winter
In addition, eating healthy winter foods during the cold weather ensures good immune function – a strong immune system wards off viral and bacterial infections better than a flu shot. You can be in a room with sick people and not succumb if your immune system is robust. Finally, eating warm foods like soup with meat, vegetables, and rich stocks is a good idea. Crockpot soups are ideal, as they cook with low heat over a long period, providing more nutrient value and warmth for our bodies.
Twelve Healthy Foods For Winter
Here are a dozen healthy winter foods to enhance your immune system, improve your mood, and keep you motivated this fall and winter.
Onions
For thousands of years, Chinese medicine has promoted onions as an energizing tonic to keep your body warm and healthy during the fall and winter. Onions contain high levels of vitamin C, boost collagen production, and promote tissue repair and iron absorption.
In addition, the vitamin C found in onions acts as a powerful antioxidant, protecting your cells against damage caused by unstable molecules called free radicals. Add onions to eggs in the morning, crock pot stews, soups, and roasts.
Whole Grains
Grains such as amaranth, millet, sorghum, teff, farro, and barley are nutritious cereal crops. They provide abundant fiber, protein, and micronutrients, and are associated with several health benefits, including reduced inflammation, lower cholesterol levels, and increased weight loss.
Ghee
Ghee is clarified butter made from cow or buffalo milk. It has numerous benefits, including aiding digestion, preventing constipation, and helping to excrete toxins. Therefore, ghee is an integral part of Indian winters. In addition, according to Ayurvedic medicine, ingesting ghee helps keep you warm from within.
Ginger
Ginger is one of the most famous health winter foods due to its thermogenic and healing properties. Long used in Chinese medicine, it helps boost metabolism, strengthen digestion, and increase blood flow. You can make a delicious ginger tea by steeping raw ginger root in hot water. In addition, adding raw ginger to stews and stir-fried vegetables adds warmth and flavor to your winter meals.
Root Vegetables
Root vegetables such as turnips, radishes, sweet potatoes, winter squash, and pumpkins are a true culinary delight of the winter season. In addition to their delicious taste, these vegetables provide much-needed energy and keep the body's warmth intact. As these vegetables take longer to digest, they produce more heat. Bake them, steam them, or add them to a hearty stew.
Mustard
Mustard is one of the great American healthy winter foods, a delicious and mildly spicy condiment perfect for meats of all kinds. Who can turn down a hot dog with saurkraut and mustard and baked beans on a cold winter day? Or mustard with freshly made cornbeaf and cabbage? Mustard seeds have long been known for their warming properties. Mustard oil is also beneficial for massaging the feet to keep your extremities warm and cozy during the cold winter months.
Honey
Honey is another food with a long history in Chinese medicine, commonly used to harmonize herbal formulas and to fight colds, coughs, and flu. This natural sweetener has a long list of medicinal properties – it cures digestive issues, boosts immunity, and improves the skin. In addition, adding honey to foods and hot drinks instead of sugar is a great way to add warmth to your body.
Dried Nuts and Fruit
Nutritionists consider dried nuts and fruits to be some of the best foods to consume in winter. Dried dates, figs, almonds, and cashews will generate warmth and enhance your immunity to fight disease. In addition, they are naturally rich in nutrients, dietary fiber, and vitamins. Plus, they are delicious!
Cinnamon
Cinnamon is a spice loaded with antioxidants and has powerful anti-inflammatory properties. It also aids in reducing the risk of heart disease and lowers blood sugar levels in your body. In addition, it enhances metabolism, helping to keep you warm in harsh chilly weather. Add cinnamon to hot drinks, hot cereal, stews, and soups.
Saffron
Saffron is an ancient warming spice from Iran. In small doses, it has a subtle taste and aroma and pairs well with any savory rice dish, including paella and risotto. The best way to draw out saffron's unique flavor is to soak its red-colored threads in hot — but not boiling — water. Then add the threads and warm liquid to your recipe to achieve a deep, rich flavor. Saffron has multiple health benefits – it lifts mood, boosts the immune system, aids in weight loss, and contains powerful antioxidants.
Sesame seeds
Sesame seeds are great for keeping your body warm in winter. These tiny powerhouses of energy contain high levels of calcium and iron. Sesame has numerous health benefits. It improves skin health, promotes hair growth, boosts strong bones, and works great to resolve respiratory disorders. For a real treat, buy some tahini (crushed sesame seeds) and try it on bread or whole grains. Its rich, warm taste is delectable.
Hot soups
Hot soups are the perfect healthy winter foods. First thing in the morning, put your favorite ingredients into a crock pot, and then let it simmer all day on low heat while you are working. By dinnertime, your meal is waiting for you. Chicken soup is nature's best remedy for colds and flu, bean soups are warming and nutritious, and vegetable soups fill you with vitamins and antioxidants.
Winter Food Strategy
Next time you're shopping for food, pick up some of these ingredients and add them to your winter diet. The leaves are falling, and the cold north wind is heading our way. But don't worry about the cold – our best defense is a good offense. These healthy winter foods will keep us warm and toasty until spring rolls around again. In the meantime, we get to enjoy Thanksgiving, Christmas, and maybe even some snow before the bulbs start in February!
The Importance of Warm, Cooked Foods
At Raleigh Acupuncture, we're all about staying healthy – in winter, spring, summer, and fall. No matter what the season, it's always a good idea to eat warm, cooked foods instead of cold, raw foods. That's because our stomach works better digesting in a warm environment. Better digestion translates to more energy and a more robust immune system. This fact is paramount in winter when the weather outside is cold.
Next Steps
Meet our practitioners (Video).
Book an acupuncture appointment online.
Learn about all the conditions we treat with acupuncture.
Focus keyphrase: healthy winter foods
Photo by Navada Ra: https://www.pexels.com/photo/bowl-of-soup-and-two-silver-spoons-1703272/
Summary
Article Name
Healthy Winter Foods - Raleigh Acupuncture
Description
Healthy winter foods are essential to maintain energy and avoid illness when the weather turns cold. Here are a dozen great warming foods.
Author
Publisher Name
Raleigh Acupuncture Associates
Publisher Logo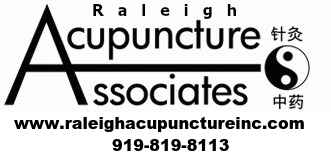 Summary
Article Name
Healthy Winter Foods - Raleigh Acupuncture
Description
Healthy winter foods are essential to maintain energy and avoid illness when the weather turns cold. Here are a dozen great warming foods.
Author
Publisher Name
Raleigh Acupuncture Associates
Publisher Logo