This itching pain acupuncture research study was conducted in 2002 at the Tianjin First Central Hospital in Tianjin, China. Itching pain is medically referred to as pruritus. A common form of itching pain occurs in patients with kidney disease who are receiving dialysis. This study assessed 68 kidney patients suffering from severe, chronic pruritus. What follows is the actual journal article describing the amazing results acupuncture provided for these patients.
Background
Chronic renal insufficiency is the result of renal injuries and progressive deterioration caused by various reasons. At the late stage it may be complicated with abnormalities of various systems. Along with the development and popularization of dialysis, the survival time of uremic (kidney) patients can be prolonged, but uremic pruritus (itching pain) affects greatly the quality of life of the patients. For this purpose, we have treated 68 cases of the patients with acupuncture and western medicine respectively, and made clinical observations on the therapeutic results.
Clinical Data
68 cases of uremic pruritus were selected, all of them received hemodialysis in our hospital from June 1998 to October 2000. Of the 68 cases, 40 cases were male and 28 cases female, ranging in age from 22-72 years with a mean of 43.6 years.
All the cases had uremia due to various primary or secondary renal diseases. All the cases received hemodialysis treatment in the hemodialysis center of our hospital. All the cases were accompanied with cutaneous pruritus for over one month, without skin rash and injuries. All the cases had no dermatosis before having uremia.
Method of Treatment
The 68 cases were randomly divided into two groups, with 34 cases in the acupuncture treatment group, and 34 cases in the drug administration group. While receiving treatment of hemodialysis, the cases in acupuncture group also received acupuncture treatment at Quchi (Li 11) with lifting-thrusting reducing method, and Zusanli (ST 36) with lifting-thrusting reinforcing method respectively for 30 minutes each time. This kind of treatment was given twice a week, four weeks constituting a therapeutic course.
While patients in the drug group, in addition to hemodialysis, were treated by chlor-trimeton and external application of ointment for dermatitis for two weeks. They received hemodialysis for 15 hours each meed, medication of 4 mg chlor-trimeton each time, tid, and ointment for dermatitis (produced by Sanjui Medical Company) applied at the pruritic area in the morning after getting up, and before the afternoon nap and going to bed in the evening. The observation on the alleviation of pruritus was carried on for the acupuncture group for one week, and for the drug group for two weeks.
Therapeutic Results
After one course observation, of the 34 cases in the acupuncture group, 24 cases got complete alleviation of the pruritus (without pruritus in one month), covering 70.6%, 9 cases had improvement (with obvious alleviation of the pruritus in one month), covering 26.5%, and 1 case was ineffective, covering 2.9%, the effective rate being 97%. 16 cases in this group maintained the effect for 3 months, and 18 cases for 1 month.
Of the 34 cases in the drug group, 2 cases got complete alleviation within 2 weeks (5.9%), 22 showed improvement (64.7%), and 10 cases showed no effect (29.4%), the effective rate being 70.6%. All the cases in this group had immediate recurrence upon withdrawal of medication.
Discussion
Uremic cutaneous pruritus is related to many factors. In clinical practice, hemodialysis, lowering down of the concentration of parathyroid hormone, and antihistaminic and steroid ointments are the commonly used remedies. Although each method has certain therapeutic effects, they are restrained by equipment, time, cost, failure to maintain the effect after withdrawal of medication, and occurrence of certain side effects.
Traditional Chinese Medicine (TCM) holds that most of the uremic patients have underlying yang insufficiency of both the kidney and spleen. In addition, some of the cases are due to deficiency of both qi and blood, or deficiency of both yin and yang. The clinical observation has shown that uremic pruritus is frequently seen in those patients with injuries of yang, or deficiency of yin, or deficiency of both yin and yang.
Yin deficiency may lead to hyperactivity of fire, and the deficient fire may further produce wind, which may spread over the superficial parts of the body, causing pruritus. To treat both the superficiality and origin, Zusanli (ST 36), a He (Sea) point of the Stomach Channel, can be selected for replenishing qi to invigorate the spleen and strengthen the body resistance so as to consolidate the constitution, supplemented by Quchi (Li 11), a He (Sea) point of the Large Intestine Channel for dispelling wind, eliminating head, and checking itching.
Itching Pain Acupuncture Research
Besides, when Zusanli (ST 36) and Quchi (Li 11) are used together, a better therapeutic effect can be obtained because the stomach and large intestine are interiorly and exteriorly related. Modern medicine thinks that acupuncture produces its therapeutic effect by means of the receptors at the point and the excitation of the nervous tissues to transmit the needling sensation to the central nervous system.
Acupuncture can act on the endogenous thebaic material, such as endorphin, enkephalin, and 5-hydroxytryptamine, and involve the endogenous material in sedation. Needling at ST 36 and Li 11 can also increase the number of leukocytes and strengthen the phagocytic power of the reticuloendothelial system, so that the defensive regulation of the body is promoted and the disease is cured. This accords with the TCM view of strengthening the body resistance to eliminate the pathogenic factors.
(Translated by Want Xinzhong)
Raleigh Acupuncture Itching Pain Treatment
The treatment performed in this itching pain acupuncture research study resolved a stubborn type of pruritus which manifests in kidney patients on dialysis. If it helped them, it can help you too. We have been successfully treating itching pain in our clinic for over 15 years.
Next Steps
BOOK NOW to schedule an appointment online.
WATCH VIDEO ABOUT OUR PRURITUS (ITCHING PAIN) TREATMENT.
Pruritus Resolved With Acupuncture
Pruritus is another word for itching pain. Acupuncture is a powerful treatment for pruritus. It is safe, natural and provides long lasting relief. This research study confirms our own experience at Raleigh Acupuncture. It works!
Resources
Hongmei, G, Wanxiang, Z, Ying, W. Acupuncture Treatment for 34 Cases of Uremic Cutaneous Pruritus, First-aid Institute and TCM Department of Tianjin First Central Hospital, Tianjin, China 300192. Journal of Traditional Chinese Medicine 22 (1): 29-30, 2002.
Summary
Article Name
Itching Pain Acupuncture Research - Raleigh Acupuncture
Description
Itching pain acupuncture research - Raleigh Acupuncture. Study found acupuncture relieved chronic itching pain better than medication and topical creams.
Author
Publisher Name
Raleigh Acupuncture Associates
Publisher Logo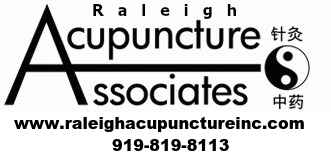 What our Clients are Saying
For the past three years I have suffered from whole body itching. I had every type of test imaginable, but doctors found nothing wrong. They put me on antidepressants, but that did not help. I found raleigh acupuncture on the web. I can not describe exactly what they did, but I can tell you that it helped. My itching is so much better. I am very grateful for their work. I feel it's saved my life.
Harmony R
When I get stressed my arms start to itch. It gets so bad that I can bleed from the scratching. It's embarrassing and very painful. My cousin told me about acupuncture and I went to Raleigh Acupuncture. They totally helped my itching problem. I can't believe it. They said in order to help the itching they also had to make me less stressed. Well, they were right. Now I feel less stressed. But even when I do get stressed, my arms don't itch. This treatment is fantastic. I told my whole family about it. Now they go there for their problems too. Thank you!!
Dia J
I developed eczema as a child and have managed the condition for years with steroid creams. Recently my stress level went up from a work situation, and the itching became intolerable. The creams didn't help and I was desperate. Research online led me to Raleigh Acupuncture. They treated the itching by reducing my eczema. It worked better than the cream ever did. I wish I had done this 15 years ago, as my skin and itching is 90% better.
Craig H
Summary
Article Name
Itching Pain Acupuncture Research - Raleigh Acupuncture
Description
Itching pain acupuncture research - Raleigh Acupuncture. Study found acupuncture relieved chronic itching pain better than medication and topical creams.
Author
Publisher Name
Raleigh Acupuncture Associates
Publisher Logo