Managing chronic pain, whether physical or emotional, takes the commitment of a spiritual warrior. Popular culture says, "keep a positive attitude, and you can overcome any obstacle." In my experience treating patients with chronic pain, positive thinking will only get you so far. A better solution is to embrace the faith of a spiritual warrior who declares, "While I cannot see the finish line, I trust that God will get me through this season of hardship"!
Developing A Warrior's Attitude
I know many people who judge themselves for not being able to stay positive when they are sick. It's understandable, given the messages they hear saying "Stop being negative," "Focus on the good things in your life," or "Just toughen up"! It's easy for healthy people to preach about staying positive through adversity. But, the fact is, pain saps our resiliency, and chronic pain saps it exponentially. Managing chronic pain is far from easy.
I counsel my chronic pain patients to do two things. First, ignore unhelpful culture messaging. Disregard advice from anyone who spouts platitudes for overcoming pain. Second, wake up each morning with a warrior attitude, imagining you are going into battle. The apostle Paul had it right in Ephesians 6:10-12. Each day we must put on the armor of God. Here's how he said it:
Ephesians 6:10-12
"10 Finally, be strong in the Lord and in his mighty power. 11 Put on the full armor of God, so that you can take your stand against the devil's schemes. 12 For our struggle is not against flesh and blood, but against the rulers, against the authorities, against the powers of this dark world and against the spiritual forces of evil in the heavenly realms." (NIV)
There is no way to be victorious against chronic pain if you fight it on the physical level alone. Instead, managing chronic pain must include a spiritual element, calling on a supernatural power to help us achieve what feels impossible. Call it a mind game, a shift in perception or revelation – overcoming physical or emotional pain requires tapping into something bigger than ourselves.
The Apostle Paul
The apostle Paul knew all about this. His life was filled with seemingly impossible challenges, both physical and emotional. He was shipwrecked three times, bit by a poisonous snake, judged, ridiculed, jailed, and ultimately killed for his beliefs. If that were not enough, he lived in chronic pain – "a thorn in the flesh was given to me." (2 Corinthians 12:7-10). Yet despite these physical and emotional challenges, Paul remained positive, living a full, productive, impactful life. How did he do it?
Faith and Purpose
First, Paul knew from where his source of strength came. It did not arise from his powerful sense of self, sharp intellect, or strong will. Those were manifestations of his strength. Paul's source of strength came from deep-rooted faith that God was looking after him. He believed with all his heart that he was on a mission from God, with a purpose far greater than his own life. Faith and purpose, coupled together, wield a sword that can cut through the most potent forces of adversity.
Faith is a choice and it requires commitment. Most of us will not experience God's presence directly, as Moses did. If God appeared to me in person, it might be easier to know He is real. But since He's invisible to my senses, faith requires daily discipline and steadfastness. I choose to believe that God is in charge, that He knows my situation, and that He will deliver me from the troubles of this world. So if I'm struggling with physical or emotional pain, I try to adopt the mindset that there's a reason God is letting this happen and that He will give me the strength to endure it.
Recognize The True Struggle
A big challenge in managing chronic pain involves how to deal with the "spiritual forces of evil" surrounding the condition. We know them as anxiety, depression, overwhelm, distress, fear, and hopelessness. These dark forces literally add insult to injury, bombarding us with emotional turmoil on top of our chronic pain. It's bad enough having to deal with physical pain every day without adding on fear (how will I manage this condition when I get older), depression (my life will never get better), or anxiety (this pain is going to drive me insane).
However, there is an antidote to these spiritual dark forces. We can counter-attack with the "spiritual forces of good" – faith, hope, love, and trust. When faced with fear we counter with trust (God will get me through this situation), depression with hope (this difficult season will eventually pass), and anxiety with peace (I may be in pain, but God will give me the strength to endure it).
The spiritual approach to managing chronic pain is first realizing that victory does not require overcoming the pain. Victory comes when we can rise above the pain to a place where we can endure it with peace and acceptance. Attitude plays a huge role here. Calming the negative voices lowers the volume of pain, making it more manageable.
Peace Versus Happiness
Managing chronic pain involves the realization that happiness may not be possible during this season in our lives. However, a feeling of peace (the absence of fear and hopelessness) is possible. I've known people in their eighties and nineties in declining health who radiate a sense of contentedness. They've got aches, pains, limitations, and frustrations but can still tap into a quiet sense of peace.
A supernatural sense of peace is accessible to spiritual warriors, those willing to roll up their sleeves and struggle in the discipline of faith every day. The battle for peace and contentment can only be won on the spiritual plain, working with a higher power. Armed with the sword of the Spirit (which is the word of God), we can learn to manage chronic pain with a degree of grace.
I'd Rather Take A Pill
The world has pills, injections, and distractions to temporarily take our minds off of pain. There's nothing wrong with seeking physical remedies for pain – if they work. But when the pain has us backed into a corner, and the pills are not working anymore, or their side effects are worse than the original problem, it may be time to shift our focus to the spiritual realm.
Often pain medications can bring temporary relief, but for many people this partial remedy is not satisfactory. It's amazing how even the smallest pain can distract us from being present. Coupling pain meds (physical remedy) with faith (spiritual remedy) can be a useful approach as well. Managing chronic pain requires a toolbox filled with numerous remedies.
Planting The Seed of Faith
If you're struggling with chronic pain and need a solution, look to a higher power. Take up the discipline of faith and see how it works for you. Be patient – give this seed time to grow. Then see for yourself if you can find a new sense of peace and contentment in the midst of your chronic pain.
Learn About Our Chronic Pain Treatment (VIDEO).
Learn About All The Conditions We Treat With Acupuncture.
Summary
Article Name
Spiritual Approach To Managing Chronic Pain
Description
Managing chronic pain, whether physical or emotional, takes the commitment of a spiritual warrior. Learn more in today's blog post.
Author
Publisher Name
Raleigh Acupuncture Associates
Publisher Logo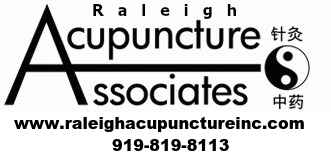 Summary
Article Name
Spiritual Approach To Managing Chronic Pain
Description
Managing chronic pain, whether physical or emotional, takes the commitment of a spiritual warrior. Learn more in today's blog post.
Author
Publisher Name
Raleigh Acupuncture Associates
Publisher Logo