American scientist Ancel Keys discovered the health benefits of the Mediterranean diet in the 1950s, identifying the correlation between cardiovascular disease and diet for the first time. He observed that the low-income residents of rural Italy were much healthier than their wealthy counterparts in New York City.
Heart-Healthy Foods
Keys suggested that their discrepancy in health lay with the foods they were eating. To validate his hypothesis, he created the "Seven Countries Study," which evaluated nutrition and health in Finland, Holland, Italy, the United States, Greece, Japan, and Yugoslavia. His goal was to observe and document the relationship between lifestyle, nutrition, and cardiovascular disease among different populations to scientifically validate the nutritional benefits of the Mediterranean diet.
Classic Italian Food
The Italians had extremely low cholesterol rates as well as low incidents of heart disease. Interestingly, their diet included significant amounts of olive oil, bread, pasta, vegetables, herbs, garlic, and red onions. Keys described the Mediterranean diet in the following way:
"… homemade minestrone, pasta of all varieties, with tomato sauce and a sprinkling of Parmesan, only occasionally enriched with a few pieces of meat or served with a small fish of the place beans and macaroni …, so much bread, never removed from the oven more than a few hours before being eaten, and nothing with which spread it, lots of fresh vegetables sprinkled with olive oil, a small portion of meat or fish maybe a couple of times a week and always fresh fruit for dessert".
What To Expect From the Mediterranean Diet
If you choose to eat a Mediterranean-styled diet most of the foods you eat will be plant-based and include healthy fats. Your meals will consist mainly of vegetables, fruits, and whole grains. Olive oil will be your primary source of fat. Research demonstrates that a Mediterranean-based diet can lower your risk of cardiovascular disease as well as a host of other chronic health conditions.
What Does A Mediterranean Diet Look Like?
Typical foods you'll eat on a Mediterranean diet will include:
Vegetables, fruits, beans, nuts, and lentils.
Whole grains like brown rice and whole-grain breads.
Extra virgin olive oil (EVOO) as your primary source of healthy fats.
Fish rich in omega-3 fatty acids, like salmon, sardines, cod and lake trout.
Cheese, milk, and yogurt, but very little butter.
A small amount of chicken and pork.
Almost no sweets made with white sugar, including soda and candy.
Wine with meals is fine if you're already a wine drinker.
Benefits of a Mediterranean Diet
The benefits of a Mediterranean Diet include:
Lowering the risk of cardiovascular disease.
Supporting a healthy body weight.
Sustaining healthy blood sugar, blood pressure, and cholesterol levels.
Lowering the risk of metabolic syndrome.
Maintaining strong gut bacteria in the digestive tract.
Lowering the risk of cancer.
Slowing brain function decline.
Improving vitality as you age.
Research Confirms Benefits
Extensive research supports the heart-healthy benefits of a Mediterranean diet. A 2018 study evaluated people over a five-year period who were at high risk of cardiovascular disease. One group followed a Mediterranean diet, while the other ate a low-fat diet. The Mediterranean group experienced 30% less heart attacks, strokes, and cardiovascular-related death than the low-fat group.
Researchers believe the source of better cardiac health comes from the healthy fats found in the Mediterranean diet. These fats include extra virgin olive oil, nuts, and fish.
Combination of Foods Working Together
The Mediterranean diet combines a variety of nutrients that work synergistically to improve health. No single food or ingredient is responsible for the Mediterranean diet's benefits. Rather, it is the combination of foods that nourish the body so effectively.
Mediterranean Diet Specifics
Limited Saturated and Trans Fats
We all need some saturated fat in our diet, but only a small amount. Eating too many foods with high saturated fat levels raises LDL (bad) cholesterol. High LDL increases the risk of plaque buildup in the arteries (atherosclerosis). In addition, trans fats have no health benefits, so consuming them has no nutritional value. Furthermore, research suggests that trans fats may cause inflammation.
Promotes Healthy Unsaturated Fats, Including Omega-3 Fatty Acids
Unsaturated fats generate healthy cholesterol, support brain health, and reduce inflammation. In addition, a diet high in unsaturated fats promotes healthy blood sugar levels.
Limits Sodium
A diet high in sodium raises blood pressure, increasing the risk for a heart attack or stroke.
Limits Refined Carbohydrates, Including Refined White Sugar
Foods high in refined carbohydrates (cookies, cakes, white bread) can cause a spike in blood sugar. They also tend to be high in calories, low in fiber, and deliver minimal nutritional value.
Promotes Foods High In Fiber and Antioxidants
The Mediterranean diet helps reduce inflammation in the body. In addition, fiber keep the large intestine happy, promoting healthy bowel movements. Antioxidants protect against cancer by reducing free radicals.
Classic Mediterranean Diet Foods
The Mediterranean diet doesn't look the same for everyone. It generally includes lots of whole grains, vegetables, and fruit, along with moderate amounts of fish, legumes, and nuts. Here are some recommendations.
Fresh fruits – three servings a day, half a cup per serving, perfect for a snack instead of cookies or candy.
Vegetables, three servings a day, half a cup per serving. Have a vegetable with every meal. Don't forget the dark, leafy greens like collards, kale, mustard greens, and turnip greens!
Whole grains and starchy vegetables (brown rice, oats, pasta, potatoes, peas and corn) – three to six servings a day. Half a cup per serving.
Extra virgin olive oil – 1 to 4 servings a day, 1 tablespoon per serving. Use instead of butter, vegetable oil, or mayonnaise. Drizzle on salads, rice, cooked vegetables, oatmeal, or pasta. Use as dip for bread.
Legumes (beans and lentils)- 3 servings a week, half a cup per serving. Add to salads, soups, and pasta dishes. Try hummus or bean dip with vegetables, or a bean burger.
Fish – three servings a week, 3 to 4 ounces per serving. Select fish high in omega-3s, like salmon, sardines, herring, tuna and mackerel.
Nuts – At least 3 servings a week, a quarter cup of nuts or 2 tablespoons of nut butter per serving. Ideally, select walnuts, almonds and hazelnuts, but all nuts are healthy. Eat alone, or add to cereal, salad, and yogurt.

Additional Recommendations

Chicken – Once a day for protein. A three ounce serving is sufficient.
Dairy – No more than once a day, one cup of milk or yogurt, 1½ ounces of natural cheese . Be aware that low-fat daily may have less saturated fat, but contains more sugar. Let moderation be your guide.
Eggs – One a day is a good rule of thumb. Eggs are high in protein and other nutrients. If you have high cholesterol, limit to four a week.
Red meat (beef, pork, veal and lamb) – None, or no more than one serving a week. Limit each serving to 3 ounces, lean cuts (tenderloin, sirloin and flank steak.)
Wine (optional) – one 4 ounce serving a day. If you don't drink alcohol, the American Heart Association cautions you not to start drinking.
Baked goods and desserts – Avoid commercially made baked goods and desserts. Limit homemade baked sweet desserts to no more than three servings a week.
Mediterranean Diet Q&A
Can I make the Mediterranean diet vegetarian?
Yes, you can modify the Mediterranean diet to exclude meat and fish, sourcing your proteins from plant sources like nuts and beans.
Can the Mediterranean diet exclude gluten?
Yes, you can exclude gluten-based foods. In fact, most of the foods listed today do not contain gluten.
Why only use extra virgin olive oil?
Not all olive oils are the same. The Mediterranean diet recommends extra virgin olive oil because it has a particularly healthy fat ratio. Specifically, it contains more healthy fat (unsaturated) than unhealthy fat (saturated). It's also high in antioxidants, which protect the heart and reduce inflammation in the body.
Can pizza be included in the Mediterranean diet?
It depends on how you prepare it. Many American-style pizzas contain too much sodium, saturated fat, and calories. Try making your own heart-healthy pizza at home with fresh ingredients of your choosing.
How flexible is the Mediterranean diet?
There's plenty of room to adjust the Mediterranean diet to your preferences and cultural traditions. You can also add features of this diet to your own favorite foods. For example, try substituting olive oil for butter in your morning oatmeal, or grilling salmon instead of steak for dinner.
Lifestyle Changes to Enhance the Mediterranean Diet
Now that you're eating better, try these additional lifestyle changes as well.
Get regular exercise, ideally with others (walking with a friend, playing pickleball outdoors, taking up golf or tennis).
Avoid smoking, or if you do smoke, recommit to stopping.
Prepare and enjoy meals with family and friends.
Cook at home 95% of the time, leaving dining out for special occasions.
Eat locally sourced foods whenever possible. In North Carolina, that means eating the foods you can buy at the State Farmer's Market (collard greens, turnip greens, local cage-free eggs, locally raised chickens, etc.)
Final Thoughts on the Mediterranean Diet
If you follow a Mediterranean diet today, you're eating like the Italians, Greeks, Lebanese, and others who have dwelled in countries bordering the Mediterranean Sea for the last thousand years. Food is the best medicine, so why not heal our cardiovascular system with a time-tested nutritional program that's as old as the hills.
Next Steps
Now that you've committed to eatting better, let's get your digestive system tuned up so you can absorb all this good nutrition. Acupuncture is the best way to strengthen stomach function and boost metabolism. It also helps reduce the stress we carry in our bodies – stress that overacts on our stomachs and weakens our ability to absorb nutrients. For a quick review of how acupuncture improves digestion check out our page on Weight Loss.
BOOK NOW to schedule an appointment online.
Meet Our Practitioners (Video).
Learn about all the conditions we treat.
Focus Keyphrase: mediterranean diet
Photo by Dana Tentis: https://www.pexels.com/photo/vegetable-salad-with-wheat-bread-on-the-side-1213710/
Summary
Article Name
Understanding the Mediterranean Diet
Description
Mediterranean diet - why low-income residents of rural Italy are much healthier than their wealthy counterparts in New York City.
Author
Publisher Name
Raleigh Acupuncture Associates
Publisher Logo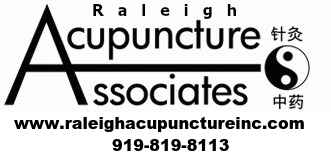 Summary
Article Name
Understanding the Mediterranean Diet
Description
Mediterranean diet - why low-income residents of rural Italy are much healthier than their wealthy counterparts in New York City.
Author
Publisher Name
Raleigh Acupuncture Associates
Publisher Logo