Memory Acupuncture Case Series
Three women came to our clinic, each suffering from memory issues. One was going through menopause, another had an autoimmune disease, and the third was struggling with severe anxiety. They each received treatments based on their presenting symptoms, and all three responded with significantly improved memory and concentration. This memory acupuncture case series describes their experiences.
Menopause and Memory
It is common for women going through menopause to have "foggy thinking," including poor memory, concentration, and focus. Hormone changes cause these symptoms – reduced estrogen and progesterone in particular. Common Western medicine treatment for foggy thinking is to prescribe hormone replacement therapy (HRT), which allows women to continue receiving these hormones.
Acupuncture has a different approach. Acupuncture treatment for foggy thinking brought on by menopause focuses on helping women acclimate to the new, lower levels of estrogen and progesterone. Once a woman's body adjusts to its new hormone levels, symptoms like poor concentration resolve. The same holds for other menopausal symptoms like night sweats, hot flashes, and insomnia.
Our first patient in this memory acupuncture case series presented with a Chinese medicine diagnosis of kidney yin deficiency and spleen qi deficiency. Her treatment consisted of acupuncture points designed to boost her kidney and spleen function. Within seven treatments, her memory and concentration were 90% better. These improvements became her new normal because her body had fully adjusted to her new hormone level. There was no need to supply her with artificial hormone therapy. We just had to help her make the transition to the lower levels, levels that are healthy for women in their fifties and beyond.
Autoimmune Disease and Memory
Our second patient in this memory acupuncture case series was a young woman recently diagnosed with Lyme disease and Rocky Mountain Spotted Fever. She had debilitating brain fog. Her concentration levels were so poor that she was unable to work. She had to take a leave of absence from her job.
Luckily, her primary care doctor suspected Lyme and ordered the right lab tests, which confirmed her suspicions. Our patient had just started a lengthy course of antibiotics. This prompt Western medical intervention was essential for her ultimate recovery.
These infections not only sapped her energy (she was exhausted), but they affected her memory, executive functioning (prioritizing, organizing, executing plans), concentration, recall, and ability to think on her feet. Once a quick thinker, she felt utterly disabled regarding her mind. It was depressing and frightening.
This patient presented with heart and kidney yin deficiency, displaying additional signs of night sweats, panic attacks, heart palpitations, and dream disturbed sleep. Within four treatments, she was thinking more clearly, enough to function at home relatively well. Over time she regained more and more of her brain function. She received acupuncture every two weeks, and she described her treatments as boosting her mental focus.
By the end of four months, she had cleared the infection, had her mind back and was ready to return to work. She had survived the nightmare of Lyme disease victorious.
Anxiety and Memory
Poor memory and concentration are some of the classic signs of severe anxiety. Most people think of panic, racing heart, and fear when they hear anxiety. But brain fog and its associated symptoms are one of the most debilitating aspects of anxiety.
Our third patient in this memory acupuncture case series came to our clinic in severe anxiety. She had suffered all her life with generalized anxiety disorder, but during the previous few months, a series of life events had bumped the condition way up. She had daily panic attacks, racing heart, palpitations, tightness in the chest, difficulty sleeping, and trouble socializing.
But the thing that concerned her most was her mind. She could not think clearly, forgetting where she left things, what to do, where she needed to go. Shopping had become a challenge because, without a list, she was useless in the store. She could not remember how to prepare foods she had been making for decades. Reading was impossible because her mind did not work. She could not retain information, even from reading a simple novel.
Her Chinese medicine pattern imbalance was anxiety due to heart and spleen qi and blood deficiency. We treated her with acupuncture and gave her a Chinese herbal formula that addressed this specific imbalance. Her treatments were relaxing. She felt calm with the needles in, quickly falling asleep on the treatment table. Afterward, she was overcome with a luxurious sense of peace, something that had been absent in her life for a long time.
After just two treatments, her mind started working again. Simultaneously, her severe anxiety started to ease. We continued to treat her for another seven sessions, once a week. After that time, she was feeling herself again, and her memory and concentration were back to normal.
Next Steps
If you are struggling with memory, concentration, and brain fog issues, give acupuncture a try.
BOOK NOW to schedule an appointment online.
WATCH VIDEO ABOUT OUR MEMORY/CONCENTRATION TREATMENT.
LEARN ABOUT ALL THE CONDITIONS WE TREAT.
Memory Improves Concentration
The patients we treated in this memory acupuncture case series all benefited from acupuncture. There are many other causes of poor memory and concentration. If you struggle with the many aspects of foggy brain, explore what acupuncture can do to improve your condition.
Summary
Article Name
Memory Acupuncture Case Series - Raleigh Acupuncture
Description
Memory acupuncture case series - Raleigh Acupuncture. Three women with different memory and concentration issues found relief with acupuncture.
Author
Publisher Name
Raleigh Acupuncture Associates
Publisher Logo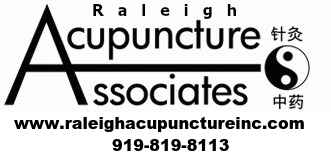 What our Clients are Saying
My wife made me come to acupuncture because I was always forgetting what she told me. Now I remember.  So is this supposed to be good for me?  I'm kidding!  Yes, it helped. I'm not sure how, but it did work.  I'm 90 years old, so I'm not supposed to remember everything, but I feel like my brain got a tune-up.  They put up with my jokes here.  And they fixed my neck pain too.
Joseph P
I suffered memory loss and inability to concentrate following a concussion several years ago.  I made slow progress, but was still struggling in this area.  Acupuncture has truly helped. I now have better recall and I don't get that foggy brain as much.  I'm less distracted as well.  I told my doctor about acupuncture for concussion patients.  I think everyone should get this done as part of their rehab.  I could have used this three years ago.
Melanie T
I'm 87 years old, in good health all things considered.  But my "senior moments" were starting to drive me crazy.  I found their website and read about what acupuncture could do for memory and decided to give it a try.  After several treatments I'm not ready to recite Shakespeare, but I'm not losing my car keys as frequently.  My mind is definitely retaining information better, and I'm grateful for that.  I will continue with the acupuncture and see what else it can do.
Bethany H
Summary
Article Name
Memory Acupuncture Case Series - Raleigh Acupuncture
Description
Memory acupuncture case series - Raleigh Acupuncture. Three women with different memory and concentration issues found relief with acupuncture.
Author
Publisher Name
Raleigh Acupuncture Associates
Publisher Logo