So many people these days live in discomfort from mystery diseases – poorly understood health conditions with no clear origin or treatment. For some, they have debilitating fatigue, anxiety, and feelings of overwhelm. Others struggle with chronic pain in their muscles and joints, limiting their movement and activity. Western medicine struggles to find a source of these problems while pharmaceutical companies race to supply a pill to mitigate the symptoms.
Exponential Growth of Autoimmune Diseases
Are these health conditions part of a broader epidemic of disease? Medical research documents the exponential growth of autoimmune diseases, with over 200 different conditions, more being identified each year. Yet, no one knows what is causing the body to attack itself, generating inflammation everywhere from the skin, muscles, colon, bladder, stomach, joints, organs, and brain. Diagnoses like chronic fatigue syndrome, chronic Lyme disease, fibromyalgia, inflammatory bowel disease, ADHD, and rheumatoid arthritis dominate the medical research. These conditions are wreaking havoc on the general population.
Research finds an interesting phenomenon – the vast majority of these "new" mystery diseases appear in modern, advanced cultures, while the populations of third-world nations seem immune. Some speculate that a lack of parasites in the gut of first-world nationals for the first time in human history leaves our immune system seeking a new enemy to fight, leading it to attack itself. Others postulate that the way we grow our food, with chemical pesticides and herbicides, has damaged our digestive system so much that our bodies can no longer properly function.
Chronic Fatigue and Pain
At Raleigh Acupuncture, we treat patients diagnosed with these mystery diseases. These patients present with various symptoms, including fatigue, chronic pain (migraines, neck pain, back pain, leg pain), anxiety, depression, insomnia, mental fog, and poor concentration. Acupuncture most often eases their symptoms, and for a few, they can slowly climb out of the shadows of darkness, returning to their everyday lives. But, unfortunately, most have to make due, seemingly stuck in the grips of the disease, striving to manage as best they can.
These conditions, whether called autoimmune or something else, appear to cast a shadow over the health of our patients. Their blood work is often good, indicating that their organ function is normal from a Western medicine perspective. Yet, these mystery diseases plague them with debilitating symptoms which dramatically impact their daily living. Chinese medicine views these conditions as external pathogenic factors, taxing the patients' physical, emotional and spiritual wellbeing while not permanently damaging their long-term health.
The Pathogenic Shadow
The shadow cast by pathogenic factors can be caught, like a cold, or linger, like a dormant virus deep within the body. As with viruses, the pathogens do not kill the body or permanently damage organs. But at opportune times, they can rise up. The pathogens responsible for autoimmune diseases lurk deep within the body, waiting for an opportunity to strike. They maintain a symbiotic relationship with their host, keeping us alive and relatively healthy, able to still function in the world, yet vulnerable to their wiles.
If there were a way to expel these pathogenic forces from our bodies, we could rid ourselves of the mystery diseases for good. But how? Western medicine has been unable to find a cure. The answer may lie with Chinese medicine. Just as acupuncture can ease the symptoms of these conditions, the extensive theories of Chinese medicine may hold the solutions to resolving the mysteries of these perplexing modern diseases.
Ancient Chinese Medicine Texts
Unlike the linear thinking of Western medicine, Chinese medicine builds on dozens of coexisting medical theories. Over the last two thousand years, different schools of thought, captured in classic texts, postulated explanations for various health conditions. Four of the earliest classical texts include:
Yellow Emperor's Inner Canon (Huangdi Nei Jing), written in the 1st century BC.
The Treatise on Cold Damage Disorders and Miscellaneous Illnesses (Shang Han Lun), written between 196 and 220 AD.
Classic of Difficult Issues (Nanjing), written around 100 AD.
Shennong Ben Cao Jing (The Divine Farmer's Materia Medica) around 200 AD.
These ancient texts explore why diseases strike and how best to treat them. Chinese medicine practitioners are familiar with these works and the theories they expound, enabling us to apply the ones best suited to treat our patients.
Mystery Diseases
Turning to the current epidemic of pathogenic and autoimmune mystery diseases, what theories of Chinese medicine are best suited for the task of finding a cure? Here at Raleigh Acupuncture, we explore possible solutions – testing strategies, systems, and approaches – to find treatments to expel the shadow-casting pathogen responsible for autoimmune diseases. Traditional Chinese Medicine practitioners worldwide are engaged in this pursuit, looking to our past to find ways forward into the future.
The symptoms associated with pathogens and autoimmune diseases are not new – the ancient texts describe them in detail. And they suggest strategies for treating them. But unlike our Western medical colleagues, we don't have access to millions of dollars of funding from the National Institutes of Health. We are testing theories in the field, one patient at a time.
Chinese Medicine Safety and Efficacy
Two unique factors allow Chinese medicine to pursue this mission. First, acupuncture and Chinese herbal medicine have almost no adverse side effects. As a result, they are possibly the safest medicine on the planet. Second, patients can safely combine Chinese medicine treatments with Western medicine – the approaches don't conflict. In fact, acupuncture often helps Western medications work better because a balanced body receives medication more efficiently and effectively.
Next Steps
If you, or someone you love, struggle with mystery diseases, conditions similar to the ones described in this blog post, give acupuncture a try. You've got nothing to lose and a great deal to gain. We always tell our patients to try a few sessions and see for themselves if they start feeling better. Most of them do.
When you come for your first appointment, we will evaluate your condition and create a treatment plan to tackle the pathogen casting a shadow over your health. At a minimum, we will help manage your symptoms, and potentially we will help restore your health for the long run.
BOOK NOW to schedule an appointment online.
Learn More About Our Autoimmune Treatment (Video)
Learn about all the conditions we treat.
Summary
Article Name
Mystery Diseases Unraveled - Raleigh Acupuncture
Description
Mystery diseases unraveled - Raleigh Acupuncture. Chinese medicine may hold the key to solving the root cause of autoimmune diseases.
Author
Publisher Name
Raleigh Acupuncture Associates
Publisher Logo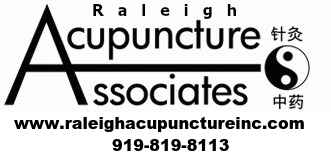 What our Clients are Saying
I still am forever in your debt for helping me through the Lymes recovery. My body pain and fatigue were overwhelming before getting acupuncture. I still tell everyone today that I am 100% positive that my recovery was a direct result of your expert care. Truly. I have very little residual effects from the disease that I can easily live with. So again,thank you not only for your amazing skills, but for the compassion and kindness that you showed me during that time.
Carol F
Summary
Article Name
Mystery Diseases Unraveled - Raleigh Acupuncture
Description
Mystery diseases unraveled - Raleigh Acupuncture. Chinese medicine may hold the key to solving the root cause of autoimmune diseases.
Author
Publisher Name
Raleigh Acupuncture Associates
Publisher Logo