Our go-to fantasy is to have superpowers. Think about the most popular movies – they all involve humans with special abilities. In my lifetime, it started with Star Wars. Today every other film is put out by Marvel. I believe our obsession with superheroes stems from a longing to tap into a greater power within each of us that is currently hidden. We are lost sheep, looking for our true home.
Our Obsession With Superheroes
This hidden power goes by many names. Christians call it the Holy Spirit. New age spiritualists think of it more like the Force from Star Wars. In Chinese medicine, this hidden power is Qi, the energy that gives life and enables healing from sickness and disease. At Raleigh Acupuncture, the Holy Spirit guides our work with Qi. I believe this is why we get such good results with our patients.
Skeptics will say that Superman's ability to fly and bend metal with his bare hands is different from the power that comes from a strong faith in God. But they are limiting their awareness to what can be seen with eyes and heard with ears. What if this three-dimensional world we live in is just the tip of the iceberg, one of many realms. And what if our physical world has been hiding a vast spiritual world before our very eyes.
An Ancient Obsession
Our obsession with superheroes goes back to the beginning of time. As long as men and women could dream, they dreamed of gods, spirits, and powers that they could not see on this physical plane of existence. Have you ever had a "flying dream"? I had one once, and it was a fantastic experience, so freeing and joyful. Or have you ever been healed from sickness or pain in ways that made no sense? We accomplish this every day in our acupuncture clinic.
Our obsession with superheroes is more like a persistent memory, reminding us that there is more to this world than meets the eye. We have more than the Prius in the garage – we have a Maserati right beside it – if we can shift our perception enough to realize its existence. This shift in perception comes first from faith and then from experience.
Faith Is The Key To Greater Awareness
The Bible is the ultimate "user guide" for explaining our obsession with superheroes. For non-Christians, don't panic. Other great books also encapsulate these ideas. If you believe that there is "more to the world than meets the eye," consider that most New Age principles come right out of the Bible. And while the Bible spells out all the rules for achieving greater awareness, these timeless ideas have also permeated many of the world's great religions.
Faith is not a con game. It's a tool to transform our minds beyond the limitations of this physical world. Our obsession with superheroes is like a microchip implanted in our brains by a loving Father, directing us home when we find ourselves lost in a foreign land. We are designed for greatness, just like our fantasies declare. And the way to claim this power is to step into the spiritual world that lives side-by-side with our physical one.
The Matrix movie captured the idea of people living in one world completely unaware of another, more vast and real-world that existed all around them. Faith is taking the Red Pill, as it opens our eyes, ears, and heart to the power of spirit, what Christians call the Holy Spirit, and what Yoda calls the Force. It took Luke a long time to master the Force because he lacked faith. In the Bible, the original Luke wrote the book of Acts, which describes Paul's miraculous transformation by faith. Faith is the key to tapping into the power within each of us.
Use The Force Luke
If we choose to believe, we can break out of the limitations of this three-dimensional world. If we have faith in God, we can overcome sickness, depression, anxiety, and pain. There is nothing easy about this transformation, and no one short of God Himself can fully attain this state. But we can strive toward it, and with each step, we can acquire a little more freedom, a little more healing, a little more relief. Each baby step in faith frees up more superpowers to heal and transform.
Our obsession with superheroes is a reminder that there is more for us in this world. Look beyond what you see with your eyes, hear with your ears and feel with your hands. Tap into your heart, your soul. Explore the power of love in your life. For example, it is difficult to rationally explain our profound love and devotion to family members, given the complexity of these often complicated relationships. Yet feelings of love grip us so powerfully that they feel supernatural. Commit to a life of faith, if not to God, then to a higher power. We have to reach higher if we want to overcome the limitations of this world.
Why Acupuncture Works
Acupuncture is effective because it taps into the spiritual realm, something most of our patients have experienced. After an acupuncture session, you feel transformed. You know something "out of this world" has happened, but it's difficult to explain in words. Acupuncture is simply a tool to help us step out of the physical world into a dimension where healing can occur. I see it happen every day. It's more real to me than the sofa I'm sitting on as I write this blog post.
If you are frustrated with certain aspects of your life, choose to build your faith and start believing that there is more available to you. You may be in physical pain, emotional pain, or feel stuck. I think God planted the obsession with superheroes in our minds to keep us pointing in the right direction. Don't settle for this limited physical world. Let spirit take you higher and farther than you've ever been before.
Next Steps
BOOK NOW to schedule an acupuncture appointment online.
Meet Our Practitioners (Video).
Learn About The Conditions We Treat.
Summary
Article Name
Our Obsession With Superheroes - Raleigh Acupuncture
Description
Our obsession with superheroes reflects a longing to tap into a greater power within each of us that is currently hidden from view.
Author
Publisher Name
Raleigh Acupuncture Associates
Publisher Logo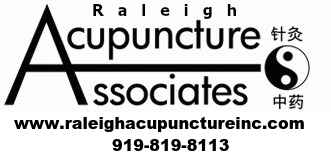 Summary
Article Name
Our Obsession With Superheroes - Raleigh Acupuncture
Description
Our obsession with superheroes reflects a longing to tap into a greater power within each of us that is currently hidden from view.
Author
Publisher Name
Raleigh Acupuncture Associates
Publisher Logo