A 32-year-old women came to our clinic suffering from painful periods. Her symptoms included having a regular cycle (30 days), severe cramping pain during her period, heavy bleeding for seven days, with large clots and purple-colored blood. This painful periods acupuncture case study describes how acupuncture resolved her pain and restored normal menstrual function.
Painful Periods Acupuncture Case Study
In addition to these symptoms, our patient presented with a tight pulse and pink tongue with purple edges. A tight pulse classically presents when blood is not flowing smoothly in the body. Purple markings on the tongue also reflect stagnant blood. Furthermore, she had severe PMS with irritability, breast tenderness, cramping pain and migraines.
These symptoms indicated that she had severe blood stasis. Specifically, her Chinese medicine diagnosis was Painful Periods Due To Liver Qi and Blood Stagnation. The treatment principal was to build and invigorate the blood and circulate the Qi.
Acupuncture points used in this painful periods acupuncture case study included: SP10, SP6, LV3, LI4, BL17, BL18, Yintang and Si Shen Cong. We also prescribed the Chinese herbal formula Tao Hong Si Wu Pian, which helps generate and circulate the blood during menstruation.
Progress Of Case
We told our patient that it took approximately three cycles for acupuncture to regulate the period. We treated her once a week. After three treatments she had her period. She was amazed at the difference. It lasted six days instead of seven, and she had just three heavy days. In the past, all the days were heavy. There were also noticeably less clots. Most importantly, her period was less painful. She estimated that it was 40% less painful.
After four more treatments given once a week, her second period under the care of acupuncture was even better. She bled just five days, with only two days heavy, and 75% less pain. We told her she was on her way to having a normal menstrual cycle. This proved to be the case, as four weeks later her period was pain free! It lasted five days, with heavy flow just 2 days. Her blood was bright red, with just a few small clots. Best of all, there was just mild cramping on the first day. By day two there was no pain or discomfort.
Long Lasting Results
At this point her acupuncture treatments stopped. Three months later our patient came in for a single-treatment tune-up. She reported that her cycle was the same, pain free. She continued to visit our clinic once every three months for tune-ups to maintain good blood circulation.
Painful Periods and Infertility
Painful periods can often be a cause of infertility in women. If you are trying to get pregnant without success, and you experience painful periods, come in for acupuncture. Regulating your cycle may be all you need to overcome your infertility.
Next Steps
If you or someone you love is struggling with symptoms similar to our patient in this painful periods acupuncture case study, try acupuncture.
BOOK NOW to schedule an appointment online.
WATCH VIDEO ABOUT OUR PAINFUL PERIODS TREATMENT.
LEARN ABOUT ALL THE CONDITIONS WE TREAT.
Dysmennorhea Relief With Acupuncture
If you have questions about acupuncture or about this painful periods acupuncture case study, feel free to contact us by phone, text or email.
Summary
Article Name
Painful Periods Acupuncture Case Study - Raleigh Acupuncture
Description
Painful periods acupuncture case study. 32 year old with history of painful periods found complete relief with acupuncture.
Author
Publisher Name
Raleigh Acupuncture Associates
Publisher Logo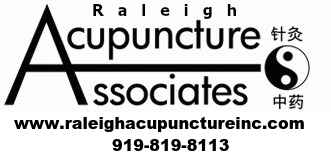 What our Clients are Saying
I never had painful periods until I moved and started a new job. Very high stress. Every month I started getting migraine headaches and severe cramping. A friend suggested Raleigh Acupuncture and I got treated. It helped three things – reduced my stress, stopped the migraines and totally stopped the painful periods. They were all related and all triggered by my job stress. It was fascinating learning more about my body and how things like work really do take a toll. I'm trying to lead a more balanced life now. I'm continuing acupuncture until I get a less stressful job.
Sasha R
Periods are supposed to be painful, right? Guess what? THIS IS NOT TRUE! Why didn't I know about acupuncture ten years ago? Do yourself a favor. Check these people out. Don't be freaked out by the needles. They don't even hurt. You don't have to put up with pain every month!!
Leslie R
I suffered from painful periods my entire adult life. They started me on birth control pills as a teenager, and that helped until my mid-twenties. Then they got painful again, like ten out of ten pain with terrible cramping. Luckily my job is flexible, because I would miss two days each month from the pain. I found Raleigh Acupuncture on the internet and liked their website. During the initial visit they explained why my periods were so painful and how Chinese medicine addressed it. It made a lot of sense to me so I tried it. They told me it would take three cycles to regulate my period, but honestly I starting feeling better within a few weeks. I can honestly say that now my periods are not painful at all and my period is "normal". I am so relieved and grateful. If you have painful periods you need to try acupuncture.
Patricia A
Summary
Article Name
Painful Periods Acupuncture Case Study - Raleigh Acupuncture
Description
Painful periods acupuncture case study. 32 year old with history of painful periods found complete relief with acupuncture.
Author
Publisher Name
Raleigh Acupuncture Associates
Publisher Logo