Acupuncture has a knack for healing various conditions, ranging from back pain to infertility, sciatica to insomnia. Yet, despite thousands of research studies to the contrary, mainstream medicine often believes acupuncture is just a placebo effect. Jinmei and I know firsthand, after nearly 20 years in the clinic, that acupuncture works miraculously. Today's blog post discusses the idea of quantum healing with acupuncture, healing at the cellular level involving processes that don't make sense through the lens of conventional wisdom but nonetheless work.
Acupuncture and Qi Energy
Chinese medicine theory explains that acupuncture's healing potential comes from activating the Qi energy in the body. But what does that mean? Reading about quantum mechanics got me thinking that if needles can activate Qi, and Qi can influence the cells, and cells are composed of subatomic particles, then that may be how acupuncture accomplishes its amazing healing. This blog post explores how acupuncture promotes changes in the body at the cellular level by adjusting, regulating, and harmonizing the Qi energy.
What is Quantum Healing?
With a fair amount of disdain, Wikipedia states, "Quantum healing is a pseudoscientific mixture of ideas which purportedly draws from quantum mechanics, psychology, philosophy, and neurophysiology. Advocates of quantum healing assert that quantum phenomena govern health and well-being. Several different versions allude to various quantum ideas including wave-particle duality and virtual particles, and more generally to "energy" and vibrations. Quantum healing is a form of alternative medicine."
The Wiki sages go on to explain, "The main criticism (with quantum healing) revolves around its systematic misinterpretation of modern physics, especially of the fact that macroscopic objects (such as the human body or individual cells) are much too large to exhibit inherently quantum properties like interference and wave function collapse." Link to the Wikipedia page.
I found a more supportive definition of quantum healing on the web that stated, "Quantum healing combines ideas from mind-body medicine with quantum physics, meditation, and Eastern medicine. It purports that you can heal your body, mind, and spirit by shifting energy at a quantum (or subatomic) level. You'll often hear quantum healing practitioners talk about using your own body's "life force" to heal you from within. "Lifeforce" is similar to the Chinese idea of "chi" or the Indian idea of "prana."
Macroscopic Versus Microscopic
Wikipedia's criticism of quantum healing could have been better thought out. While it's clear that quantum effects do not function at the macroscopic level, they engage at the microscopic level, where cellular activity occurs. Specifically, "A sufficiently complex set of molecules, if subject to perturbation, will self-organize and show emergent behavior. A pivotal step in this evolutionary process was the emergence of the eukaryote and the advent of the mitochondrion. Recent research suggests that from its inception, life embraced quantum effects such as 'tunneling' and 'coherence,' reflecting optimum efficiency at the quantum level." Nunn, et al, 2016.
Quantum Healing With Acupuncture
Suppose quantum effects occur at the cellular level, and organ function is simply the sum of its cells. In that case, Qi activation with acupuncture has the potential to influence a quantum effect at the organ level. This result explains how acupuncture heals numerous health conditions, including chronic sinus and bladder infections, migraine headaches, gastritis, irritable bowel syndrome, and dozens of other organ-based diseases. There is no medicine on the needles we insert into acupoints. Instead, acupuncture activates the Qi at specific points, and Qi sends messages to particular organs to help them function better, restoring balance and harmony in the physical body.
Some day we may know if this view of quantum healing with acupuncture is correct. In the meantime, acupuncture will continue to help people heal, quantum effect or not.
Next Steps
Try acupuncture if you're struggling with a health issue that's not responding to Western medicine. Acupuncture is safe, with no adverse effects. It will either help or not, but it won't worsen your condition.
BOOK NOW to schedule an appointment online.
Meet Our Practitioners (Video).
Learn about all the conditions we treat.
Focus Keyphrase: Quantum Healing With Acupuncture
Photo by Mikhail Nilov: https://www.pexels.com/photo/quartz-crystal-over-a-rock-6944924/
Summary
Article Name
Quantum Healing With Acupuncture
Description
Quantum healing with acupuncture. Is this the source of acupuncture's uncanny ability to heal disease and resolve pain?
Author
Publisher Name
Raleigh Acupuncture Associates
Publisher Logo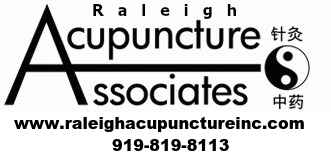 Summary
Article Name
Quantum Healing With Acupuncture
Description
Quantum healing with acupuncture. Is this the source of acupuncture's uncanny ability to heal disease and resolve pain?
Author
Publisher Name
Raleigh Acupuncture Associates
Publisher Logo