The Raleigh Acupuncture perimenopause treatment works best to resolve night sweats and all the other symptoms associated with perimenopause and menopause. Read on to learn how these powerful treatments naturally restore balance to your body.
Raleigh Acupuncture Perimenopause Treatment
Watch this video to learn more about our treatment.

The Problem
From the age of 45, women can start experiencing symptoms associated with menopause. Perimenopause means it's coming. Menopause means it's here! These symptoms can include:
Irregular periods
Vaginal dryness
Hot flashes
Night sweats
Sleep problems
Mood changes
Weight gain and slowed metabolism
Thinning hair and dry skin
Loss of breast fullness
Irregularity in your periods
The Solution
Your doctor may offer bioidentical hormones replacement therapy. Chinese medicine has a better approach. Your hormone level is naturally meant to change over time. Instead of tampering with this process, we help your body adjust to the new hormone level without having negative side effects. Acupuncture is all about restoring balance, leading to better health.
The Raleigh Acupuncture perimenopause treatment identifies the specific areas of imbalance in your body caused by the hormone shift. We create a treatment plan to achieve balance again at the new hormone levels. Once attained, the symptoms of menopause resolve themselves! We treat the root issue for natural healing.
The problem with hormone replacement therapy is that it treats the symptom, not the root. It forces hormones into your body to cover up symptoms. However, your body needs to drop hormone levels at this stage of live. It's how we were designed. Overpowering the natural aging process with these hormone supplements is the opposite of natural.
How It Works
From a Chinese medicine perspective, most menopause symptoms are due to an imbalance called Kidney Yin Deficiency. Changing hormone levels trigger a reduction in yin fluids. Yin is the "coolant" in the body. As in a car, it helps avoid overheating. We call this "empty heat", heat generated from lack of coolant as opposed to heat from excess fire. Empty heat triggers symptoms like night sweats, hot flashes, irritability, insomnia and lack of vaginal fluids.
Acupuncture nourishes the Kidney yin. More importantly, it allows your body to adjust to the new hormone levels. Once balanced, you will produce enough Kidney yin at the new hormone levels, and your heat and dryness symptoms will be resolved.
What To Expect
We use sterile, single-use, hair thin needles. You will hardly feel them. The treatments are very relaxing. Many of our patients fall asleep during their treatment.
Next Steps
BOOK NOW to schedule an appointment online for the Raleigh Acupuncture perimenopause treatment.
For more information about all the Women's Health issues we treat click WOMEN'S HEALTH ISSUES WE TREAT.
To learn about all the conditions we treat with acupuncture click ALL CONDITIONS WE TREAT WITH ACUPUNCTURE.
Want to learn more about how we treat hot flashes? Check out our HOT FLASHES VIDEO.
Summary
Article Name
Raleigh Acupuncture Perimenopause Treatment Works Best
Description
Raleigh Acupuncture perimenopause treatment works best. Naturally resolves night sweats, hot flashes, insomnia, irritability and dryness issues.
Author
Publisher Name
Raleigh Acupuncture Associates
Publisher Logo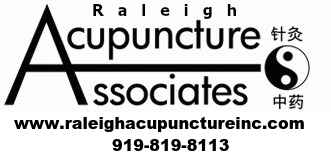 What our Clients are Saying
Jade is the best!! I went from having 10-15 hot flashes a day…. Now I might get one every now and then. I'm so happy.
Helen W
My husband used to be the furnace in bed every night and I was always freezing.  When I turned 50 I became the furnace, and I was not happy about it!  I was on my way to get hormone replacement when I got to reading about possible side effects.  With that option gone, I turned to acupuncture.  My niece had gone to Raleigh Acupuncture for migraines and raved about it, so I made an appointment.  Holy smoke!  This stuff really works!!  It didn't take but two visits before I started feeling cooler.  By the time they got done with me I was back to my normal "always cold" self!  Ladies, you owe it to yourselves to try this.
Sandi F
At 45 I started going through menopause. My periods became irregular for the first time in my life, with much more heavy bleeding and painful cramping.  I started getting hot flashes and night sweats, was more irritable, and generally did not feel well.  I read how acupuncture could treat menopausal syndrome (which I seemed to fit to the tee) and looked around for a practitioner.  Raleigh Acupuncture seemed to have a lot of experience in this area so I gave them a try.  They treated me for three months and dramatically reduced my symptoms.  They used the acupuncture and chinese herbs.  I am amazed at how good I feel, even better than before this trouble started in the first place.  I never would have thought that acupuncture could make such positive changes in my health.
Roberta H
I went through menopause 10 years ago and was still having hot flashes and night sweats.  I thought it would last the rest of my life.  Then I tried acupuncture and within two months they were gone.  Thank you Raleigh Acupuncture!
Beth V
I've been going to Raleigh Acupuncture for 4+ years. I first went to them because I was having problems with my monthly period lasting two weeks or more, hot flashes that were extreme, and all over pain from fibromyalgia, which is a chronic pain condition. I was in a state of depression and despair, unable to work, or do things I love to do, like working in my yard. On a good day, I could perform simple household chores, perhaps a little yoga, and that was all. My first few visits brought relief from hot flashes, terrible neck pain, and wrap-around pain in my ribs that restricted my ability to breathe comfortably. I felt this was a miracle as I had suffered for many years, and had no idea it was so easily remedied. This miraculous ride continued as I took Chinese herbs for aiding my menopausal symptoms, sinus problems, anxiety, and general pain. As time went on I began to depend on Raleigh Acupuncture for psychological strengthening as well. Nowhere else have I found anyone that really listens to what I have to say without thinking I was crazy. Today, as I sit and reflect, I am about to graduate from an intense two year program for Landscape Architecture Technology. I took a huge leap when I signed up for full-time classes when I was 50 years old. I have enjoyed great success, making one B in 64 credit hours, the rest were A's! In February of 2011, I was in a car accident where I was sandwiched between a van and a school bus. I was able to continue school and finish the semester, I believe because of my acupuncture treatments. I contribute most of my academic success, emotional well-being, and diminished pain to Raleigh Acupuncture.
Patricia C
Summary
Article Name
Raleigh Acupuncture Perimenopause Treatment Works Best
Description
Raleigh Acupuncture perimenopause treatment works best. Naturally resolves night sweats, hot flashes, insomnia, irritability and dryness issues.
Author
Publisher Name
Raleigh Acupuncture Associates
Publisher Logo