Pickleball is the fasting growing sport in America. Created in 1965 by three guys in Washington State, it has recently caught fire and will only grow faster in the coming years. The reason? Pickleball is downright fun! Plus, it's addictive, social, fast-moving, easy to learn, forgiving on the body, and accessible for all ages – 5 years old to 85 years old. Today's blog post will introduce you to this fantastic sport while sending a message to our City – Raleigh needs pickleball courts.
A Video Is Worth 1000 Words
Here's a Youtube video of an intermediate-level game to give you a sense of what pickleball is all about. You can most likely get to this level in just three months of playing.
Intermediate Level Pickleball Game (Video)
Brief Definition of Pickleball
Pickleball is a racket/paddle sport created by combining elements of several other racket sports. Two or four players use solid paddles to hit a perforated polymer ball over a net. The ball is much like a Wiffle ball, with 26–40 round holes. A pickleball court is similar in size to badminton, with a net comparable to tennis and paddles like those used in table tennis. (https://en.wikipedia.org/wiki/Pickleball)
Where We Play Pickleball
We play pickleball at North Hills Park. The City recently converted two tennis courts into six pickleball courts. We used to play tennis at North Hills Park, and the place was always empty. It was kind of depressing, with tree branches and leaves accumulating on the court and never anyone there.
Now, however, it's an entirely different atmosphere. People pack the courts from sunrise to sunset. In addition, people bring leaf blowers in the morning, keeping the surface clean and debris-free. It is no exaggeration to say that there can be sixty to eighty people at the courts on a weekend afternoon, all enjoying "open play" on the courts. Open play is a beautiful pickleball concept where you rotate to allow everyone to play. Therefore, you end up meeting new people all the time – it's a blast.
Raleigh Needs Pickleball Courts
However, North Hills Park will not be able to accommodate the sheer number of new players in the coming months, let alone years. Every week the court gets busier and busier. Unfortunately, there is only one other public court in town, Method Park. They are seeing the same increased volume of players.
Raleigh needs pickleball courts. The City needs to take action now to keep up with the demand. Pickleball is good for its citizen's health – both physically and emotionally. The New Yorker Magazine recently ran a piece on pickleball saying that this American phenomenon may be the answer to healing the political divide in this country, as it brings everyone together. While we may disagree on politics, we can still come together on the court, playing together, respecting, and being courteous to each other, all while having a good time.
You Don't Have to Steal Tennis Courts
While North Hills Park converted two underutilized tennis courts, that does not need to be the exclusive model. Remember, pickleball courts are tiny – one-quarter the size of tennis courts. And Raleigh has abundant parkland. Therefore, the City needs to scope out land in a dozen parks across the City and start building courts. Six courts should be the minimum amount created at any one location. Eight to sixteen courts would be better, as they will accommodate future growth.
The City should develop 200 courts in the next three years – a realistic goal. In addition, it should present itself as:
RALEIGH – PICKLEBALL CAPITAL OF NORTH CAROLINA
Finally, Raleigh can further consolidate its leadership by building an arena for competitions – which are growing fast and furious throughout the country. There are currently over 200 professional pickleball tournaments in the United States each year. Raleigh can generate vast revenue to support the local economy and tax base.
Raleigh Needs To Take The Lead
So don't let Cary or Fuquay Varina get the edge. Let's not wait until Charlotte claims to be the pickleball center for the state. As the Capital City in North Carolina, Raleigh symbolizes the essential qualities of leadership, forward-thinking, civility, and a healthy lifestyle. Pickleball incorporates all of these qualities in abundance. Raleigh needs pickleball courts to solidify its leadership in this influential recreational sector.
If the City has any doubts about community interest in more pickleball courts, let them hold a public hearing or invite residents to submit comments. Pickleball players will inundate them with feedback – they are passionate about the sport because it brings them so much joy and satisfaction.
About Raleigh Acupuncture
This blog post typically covers all things acupuncture. However, talking about pickleball is appropriate because it's so good for your health.
To learn more about us, watch this Welcome Video
.
Learn about all the conditions we treat with acupuncture.
BOOK NOW to schedule an appointment online.
Final Note
And remember, when a neighbor or friend invites you to join them to play pickleball, say YES. You'll be glad you did.
Focus Keyphrase: Raleigh Needs Pickleball Courts
Summary
Article Name
Raleigh Needs Pickleball Courts - Raleigh Acupuncture Opinion
Description
Raleigh needs pickleball courts. As the Capital City, Raleigh should lead in making more public courts available for this amazing game.
Author
Publisher Name
Raleigh Acupuncture Associates
Publisher Logo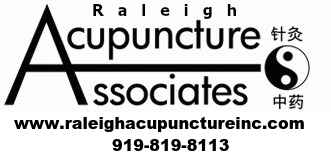 Summary
Article Name
Raleigh Needs Pickleball Courts - Raleigh Acupuncture Opinion
Description
Raleigh needs pickleball courts. As the Capital City, Raleigh should lead in making more public courts available for this amazing game.
Author
Publisher Name
Raleigh Acupuncture Associates
Publisher Logo