To vaccinate or not to vaccinate? That is the question for many right now. For context, I'm writing this post in early November 2021. I am an acupuncturist in North Carolina. Most of my patients are vaccinated, but about 10% are not. I, myself, was slow to get vaccinated – it wasn't until the Delta variant and Long-Covid reared their ugly heads that I was motivated to overcome my hesitancy about the vaccine. So I understand their hesitancy while also understanding why my vaccinated patients are frustrated with the holdouts.
It's Not Over Yet
The current Delta surge is receding in the US, ICU beds have fewer Covid patients, and fewer Americans are dying. But in Russia and Eastern Europe, cases are rising, and China is going through its fourth wave of Covid in Wuhan, the disease's epicenter. So I believe we are not near the end of this virus and that we need to treat the fight against it more like running a marathon than a sprint.
To Vaccinate Or Not To Vaccinate
President Biden is pushing vaccination mandates for government workers and employees in large companies. He and the CDC believe that if enough Americans get vaccinated, we can control Covid and put this disease behind us. The President has not been shy to show his frustration with the Americans who are "stubbornly" refusing to play along and get the jab.
Anti-vaxxers believe, by and large, that the best way to beat Covid is through developing natural immunity. They are highly skeptical that the Covid vaccine is effective, and many of them feel it's dangerous to their health. In addition, they site reports of adverse side effects from the vaccine that they believe the media ignores.
My vaccinated patients adamantly believe they are safer now, with much less chance of being hospitalized or killed by the virus. Once vaccinated, it is easy to become intolerant and lose patience with the unvaccinated – they are ignorant, selfish, stubborn, conspiracy-driven, misguided people – unwilling to do what's best for the greater good.
On the other hand, the unvaccinated consider the vaccinated to be mindless sheep, ready to believe any nonsense told them by the authorities, despite clear evidence that the vaccine is not effective and, in many cases, dangerous. Moreover, the vaccine has not stopped Covid, nor has it prevented recipients from getting sick and dying. On the contrary, the vaccine has caused many to develop dangerous health conditions, including inflammation of the heart muscles, autoimmune-type symptoms, blood-clotting problems, and even death.
I've Got Proof
You can go on the internet and find ample proof for either of these positions, and each side does – all the time. The nation is currently about 70% vaccinated, yet we are still not clear of the virus. In fact, is it all but guaranteed that America will get another wave of Delta or some other strain in the coming months. This battle is far from over.
Why The Resistance?
Why are so many people opposed to vaccines? Three reasons come quickly to mind:
People don't like getting jabbed with foreign substances.
Many people believe the jabs won't help.
They have significant concerns that the vaccines will do more harm than good.
What about all the other vaccines that are mandated? Vaccines for measles, mumps, polio, and smallpox are all required, and most Americans comply. What's the difference?
Today, there is distrust of both the government and the media. Many people, especially conservatives, don't trust "the system." This distrust is not unique to America. Russians, by and large, are balking at the vaccine, despite its government actively trying to get its people vaccinated. The same is true in Eastern Europe and to a lesser degree in Western Europe.
Moving Forward
So how do we move forward? Do we start banning the unvaccinated from restaurants, jobs, schools, and airplanes? I don't think that's the right approach. No matter how good the science, it looks like 10 to 20% of the population will not get the vaccine – not until they feel confident that it's safe. Remember, only 50% of Americans get the flu shot each year – and that vaccine has been around for a long time.
Chill Out
First, let's all take a deep breath and chill out. Unvaccinated Americans do not pose an existential threat to the vaccinated. On the contrary, the numbers tell us that those choosing to remain unvaccinated are more a threat to themselves, dramatically increasing the likelihood of contracting a severe case of Covid-19. The unvaccinated are much more likely to end up in the hospital, develop Long-Covid, and possibly die. These are risks they are willing to take – and we should let them.
"But they are filling up ICU rooms needed for heart attack patients!" Yes, during the next surge, that will most likely happen again. But we got through the last wave, and we'll get through the next one too. If we want to help the situation, let's reward our ICU nurses and hospital aides with higher wages for "combat pay." They are the ones most affected by surges.
Wear A Mask
Second, we need to continue wearing masks and social distancing to slow the spread of the disease – both the vaccinated and unvaccinated alike. I don't care what anyone says to the contrary – when you sneeze or cough, a mask keeps the germs from spreading. You don't need an advanced degree to see that. Both the vaccinated and unvaccinated can carry and spread the disease without knowing they are sick, so we need to mask up to help protect each other.
Show Me Proof
Third, we should encourage folks to get vaccinated, leading with proof, not shame. High-profile, vaccinated conservative politicians and influencers should be more outspoken – sharing their stories, explaining why they chose to get vaccinated. I'm talking about people like Florida Governor DeSantis, Texas Governor Abbott, radio host Sean Hannity, and President Trump. The unvaccinated need to hear from people they trust.
Interestingly, most Catholics are vaccinated, despite tending to lean conservative. A big reason is that the Pope came out strongly supporting the vaccine. Conservative Catholics may distrust the government and big media, but they trust the Pope.
The Stress of the Unvaccinated
My unvaccinated patients feel the strain of looming vaccine mandates, having to choose between their principles and their paycheck. And they resent being ostracized by society. Holding out against the vaccine costs them, but they are willing to put their convictions before their comfort.
Compassion Vs. Compulsion
I have no doubt we will eventually put Covid behind us. What worries me more is the judgment and anger festering among the citizens of this country. We will never agree on all things, but we need to respect each other's differences. That's what makes America great. When tempers fly, as they are doing now, it's essential to take a step back.
If we are willing to walk a mile in each other's shoes, we will see that vaxxers and anti-vaxxers have more in common than not. What we need at this moment is compassion, not compulsion.
Questions About Acupuncture
Click here to access Raleigh Acupuncture's website.
Meet Our Practitioners (Video)
Summary
Article Name
To Vaccinate Or Not To Vaccinate - That Is The Question
Description
To vaccinate or not to vaccinate - that is the question. And the answer, in my opinion, is to persevere with compassion versus compulsion.
Author
Publisher Name
Raleigh Acupuncture Associates
Publisher Logo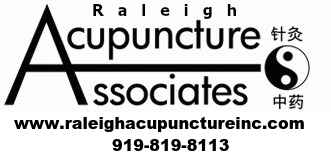 Summary
Article Name
To Vaccinate Or Not To Vaccinate - That Is The Question
Description
To vaccinate or not to vaccinate - that is the question. And the answer, in my opinion, is to persevere with compassion versus compulsion.
Author
Publisher Name
Raleigh Acupuncture Associates
Publisher Logo