At Raleigh Acupuncture, we treat so many patients complaining of pain in their Achilles tendon. In this Achilles Tendinitis Case Study 2, we review a case involving a 32-year-old woman who had pain from her right hamstring down to her foot, including the back of her ankle. Her hamstring and calf were tight to the point she could not stretch them, her Achilles tendon was perpetually in pain, and she had plantar fasciitis on the bottom of her heel towards the front. Acupuncture was able to resolve her pain by treating all four conditions simultaneously.
Health Problems Don't Exist In Isolation
We've learned from treating patients over the last sixteen years that health conditions and pain syndromes typically don't exist in isolation. Headaches with concomitant stomach pain usually are related, shoulder and neck pain often play off one another, and tight hamstrings often interplay with Achilles and plantar (foot) pain.
Instead of going to a gastroenterologist for stomach pain and a neurologist for headaches, Chinese medicine discovers the interrelations and patterns of disease. Treating the root cause of health conditions delivers more powerful and effective healing.
Achilles Tendinitis Case Study 2
Our patient came to Raleigh Acupuncture with the main complaint of ankle pain at the Achilles tendon. Further examination quickly revealed that her hamstring and calf muscles on the right leg were incredibly tight, to the point where she could not effectively stretch. Also, she had pain on the bottom of her right heel, where her heel met her arch. We knew immediately that these four conditions were related and that she would get better results if we treated them together.
Treatment Plan
We are not suggesting that people always have multiple health problems at the same time. We regularly treat patients with isolated pain or health conditions. However, nine times out of ten, there are associated conditions if you look slightly beneath the surface. Such was the case in this Achilles tendinitis case study 2.
There are many points along the back of the leg which work wonders to restore regular hamstring and calf function. These points reside on the Bladder channel. There are fourteen main channels on the body named after different organs. The Bladder channel runs from the eye, top of the head, down the back and legs, and ends at the little toe. It is the most extended channel in the body and has 67 distinct points.
Treatment for our patient's hamstring and calf pain involved needling BL36, BL37, BL57, and BL58. The two best points for resolving Achilles tendinitis are BL60 and KD3. We add additional points, which significantly boost Qi and Blood's circulation to the damaged Achilles. Most tendonitis involves inflammation, and local needling drains such inflammation better than any steroid injection, with no adverse effects.
Acupuncture addressed her plantar pain with a combination of points specific to the area she was feeling pain. At Raleigh Acupuncture, we treat a lot of plantar fasciitis. Foot pain can reside at the back, side, or front of the heel, arch or ball of the foot, or bottom of the toes. We also tackle pain on the top of the foot, seen most notably when treating peripheral neuropathy and Morton's neuromas.
Spectacular Results
After just two treatments, our patient's pain in all areas was 30% reduced. Following her fifth treatment, she was 80% better. A total of eight treatments resolved all of her pain. A six-month follow-up revealed that the pain had not returned.
Next Steps
If you are struggling with Achilles tendinitis, come in for acupuncture. Your treatment may look different than the one above, but the results will most likely be just as successful.
Book Now to schedule an appointment online.
Watch Video about our Achilles Tendinitis treatment.
Learn about all the conditions we treat.
Summary
Article Name
Achilles Tendinitis Case Study 2 - Raleigh Acupuncture
Description
Achilles tendinitis case study 2. Acupuncture relieved a woman's ankle pain while simultaneously resolving her hamstring and foot pain.
Author
Publisher Name
Raleigh Acupuncture Associates
Publisher Logo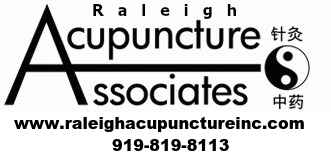 What our Clients are Saying
I had terrible Achilles tendinitis for six months from playing too much tennis. The surgeon was pressing for surgery to "clean up" the tendon, but I just didn't want to go there. I was referred to Raleigh Acupuncture by my sister, who went there for hip pain. She had great results so I tried. Thank goodness I did. They had my Achilles back to normal in less than a dozen treatments. I'm playing tennis again with absolutely no pain! I highly recommend them for Achilles issues.
Risa J
I'm a runner and had been dealing with Achilles tendinitis for over a year. The doctor said I would have to have surgery eventually so I was just dealing with the pain and biding my time. Then a friend suggested acupuncture and recommended Raleigh Acupuncture as specializing in Achilles issues. I made and appointment and was impressed from the very beginning. Their evaluation was very thorough and they explained everything that acupuncture could do.
The treatments were comfortable, and more importantly, they eased my pain significantly. After six treatments I was running without any Achilles pain! I've totally put the idea of surgery out of my mind since I'm running without pain again. Anyone who has Achilles issues should speak with Raleigh Acupuncture. They can definitely help you.
Sara P
Summary
Article Name
Achilles Tendinitis Case Study 2 - Raleigh Acupuncture
Description
Achilles tendinitis case study 2. Acupuncture relieved a woman's ankle pain while simultaneously resolving her hamstring and foot pain.
Author
Publisher Name
Raleigh Acupuncture Associates
Publisher Logo