New arthritis acupuncture research finds acupuncture reduces pain and improves mobility for patients with osteoarthritis. The research, conducted at the University of Manitoba, Canada, was a meta-analysis of 12 trials involving 1,763 patients with osteoarthritis.
The studies compared real acupuncture to sham (fake) acupuncture, acupuncture versus conventional treatments, and acupuncture compared with no treatment. The meta-analysis found that acupuncture reduced pain intensity, increased mobility and improved quality of life scores.
The Problem
Osteoarthritis is the most common form of arthritis, affecting millions of people around the world. It impacts the hands, feet, lower back, neck, knees and hips. This type of arthritis is involves 'wear and tear' degeneration of joint cartilage over time. Symptoms include pain, stiffness, reduced mobility, lack of flexibility and bone spurs.
Conventional treatments include pain medications to control pain and inflammation, physical therapy, occupational therapy, cortisone injections and joint replacement surgery. This University of Manitoba study confirms that acupuncture is effective at reducing pain and increasing mobility in osteoarthritis patients.
Arthritis Acupuncture Research
The researchers cited several new studies in which acupuncture was found to be an effective treatment for pain associated with fibromyalgia, lower back pain and osteoarthritis. At the same time acupuncture was found to be a cost-effective treatment and was a "safe non-pharmacological treatment of musculoskeletal pain."
The researchers noted, "we found acupuncture administered to adults with osteoarthritis to be associated with a statistically significant reduction in pain intensity, improved functional mobility and improved health-related quality of life."
Acupuncture Points Used
The most common acupuncture points used for the 1,763 patients included: ST36, ST34, Xiyan, GB34, and SP9. Other acupuncture points include SP10, ST40, LV3, ST44, GB29, SP5, DU20, BL60, GB43, and GB30. Most studies included acupuncture techniques to evoke "de qi" at least once during each treatment period.
De qi is a combination of bodily sensations induced by acupuncture needling combined with physiological responses to the stimulation. De qi sensation is often described as dull, heavy, deep pressure, pulling, numb, aching, spreading, radiating, electrical, refreshing, relieving and tingling.
The Chemistry of Acupuncture – How It Works
Huazhong University of Science and Technology researchers measured de qi's relationship to changes in blood flow, tissue displacement, myoelectricity and brain MRI signals. They stated that "intrinsic change(s) of (the) human body" are induced by de qi during acupuncture. "De qi elicited significant response(s) to acupuncture in (the) specific brain regions…."
Other studies have found that activating the de qi effect at acupuncture points creates distinct cortical responses than at non-acupuncture points. Specific acupuncture points demonstrate a consistent and unique ability to stimulate brain regions. In contrast, non-acupuncture points do not induce brain responses.
Researchers from the Beijing University of Chinese Medicine, Medimar International Hospital and the European Foundation of TCM have performed their own meta-analysis of the medical impact of de qi. The findings indicate a direct correlation between stimulated acupuncture points and improved positive patient outcomes.
Other Research Studies
These findings are not unique. Research published in Rheumatology, an Oxford Journal, concluded that "Considering its favorable safety profile, acupuncture seems an option worthy of consideration particularly for knee OA." That study evaluated 18 randomized controlled trials of both manual and electro-acupuncture.
Next Steps
If you have osteoarthritis, try acupuncture. You can BOOK NOW to schedule an appointment online. Or call us at 919-819-8113 and we will schedule an appointment for you.
WATCH VIDEO ABOUT OUR OSTEOARTHRITIS TREATMENT.
READ TESTIMONIALS ABOUT OUR ARTHRITIS TREATMENT.
LEARN ABOUT ALL THE PAIN CONDITIONS WE TREAT.
References
Manyanga, Taru. "Pain management with acupuncture in osteoarthritis: a systematic review and meta-analysis." BMC Complementary and Alternative Medicine 2014, 14:312.
Tian, Dai-Shi, Jin Xiong, Qing Pan, Fang Liu, Lu Wang, Sha-Bei Xu, Guang-Ying Huang, and Wei Wang. "De Qi, a Threshold of the Stimulus Intensity, Elicits the Specific Response of Acupoints and Intrinsic Change of Human Brain to Acupuncture." Evidence-Based Complementary and Alternative Medicine 2014 (2014).
Zhu, Shi-Peng, Li Luo, Ling Zhang, Song-Xi Shen, Xiao-Xuan Ren, Meng-Wei Guo, Jia-Min Yang et al. "Acupuncture DE-qi: from Characterization to Underlying Mechanism." Arthritis Acupuncture Research.
Chen, Sheng, Shengnan Guo, Federico Marmori, Yanping Wang, Qi Zhao, Baokai Wang, Eunhae Ha et al. "Appraisal of the De qi Concept among Contemporary Chinese Acupuncturists."
Kwon, Y. D., M. H. Pittler, and E. Ernst. "Acupuncture for peripheral joint osteoarthritis A systematic review and meta-analysis." Rheumatology 45, no. 11 (2006): 1331-1337.
If you have any questions about this arthritis acupuncture research, feel free to give us a call.
Summary
Article Name
Arthritis Acupuncture Research - Raleigh Acupuncture
Description
Arthritis acupuncture research - Raleigh Acupuncture. Reduces pain and improves mobility safely and naturally with no side effects.
Author
Publisher Name
Raleigh Acupuncture Associates
Publisher Logo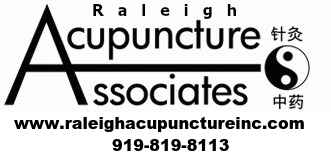 What our Clients are Saying
My knees were so bad with arthritis that I couldn't play golf. My wife did research on the internet and said acupuncture might help. I went in not expecting much. He told me it would take three to six treatments to see if it would work. My case was tougher because I'm overweight. Sure enough, after five treatments the pain started easing. I needed twelve treatments total, but my knees improved so much I'm playing golf again. I go in for what he calls tune-ups every month, but I don't mind. The acupuncture keeps my knees not hurting. I've recommended it to my golf buddies and they've had success as well.
Jack P
I had been getting botox injections for my face over the past five years, and it worked well.  But a friend said that acupuncture could get more lasting results in a more natural way.  I inquired at Raleigh Acupuncture and was surprised at how affordable it was.  They explained that as an added bonus, I would receive acupuncture to help other issues at the same time that they treated my face.  So I took the opportunity to deal with some arthritis in my hands and a bad knee.  The facial rejuvenation was amazing.  It happens over the course of 12 weeks and I literally saw wrinkles disappear!  After each treatment I felt so relaxed.  I'm hooked on acupuncture now, both for my face and the rest of me.  The staff at Raleigh Acupuncture are very professional, friendly and skilled.  I felt safe and comfortable during each visit.
Patricia J
All of my joints were hurting. I've got fibromyalgia and it effects me by making my joints hurt. The pain would move around from place to place, first the hip, the next day the shoulder, then the knee, etc. The practitioner at Raleigh Acupuncture explained that the best way to treat my kind of moving joint pain was to treat me holistically. Instead of treating the hip one day, the shoulder the next, they treated the root of the pain. They said this type of treatment would also improve my mood and my sleep. Right on all counts. I started feeling better after the second treatment. It's like all of the joints just settled down and stopped giving me trouble. I had less flares and the intensity of the pain went way down. My sleep is better, not just because I have less pain. I'm more relaxed and less stressed. I've made this treatment a regular part of my life. I'm very grateful.
Beth C
I had terrible pain in my hands from arthritis, especially my thumbs. I could not even open a jar anymore – there was no strength. My neighbor was seeing an acupuncturist at Raleigh Acupuncture, so I made an appointment. They were so sweet. I was apprehensive about the needles, but they told me they would use extra small ones, which I hate to admit, but I couldn't even see without my glasses. They put needles in my hands, arms and in different places on my legs as well. I believe it made a substantial difference. My hands stopped hurting all the time and my grip strength increased. My thumbs still give me some trouble, but not nearly like before. I'd say I am 80% improved with my arthritis. Now I have all of my friends going to them!
Joan M
Summary
Article Name
Arthritis Acupuncture Research - Raleigh Acupuncture
Description
Arthritis acupuncture research - Raleigh Acupuncture. Reduces pain and improves mobility safely and naturally with no side effects.
Author
Publisher Name
Raleigh Acupuncture Associates
Publisher Logo