This post presents a summary of the evidence for the effectiveness of acupuncture in the treatment of arthritis based on a review of the published literature. It concludes that acupuncture is helpful in alleviating pain in both osteo and rheumatoid arthritis. There is also evidence to suggest that acupuncture reduces inflammation in rheumatoid arthritis. The paper was presented by the Acupuncture Research Resource Centre, and published by the British Acupuncture Council in June 1998. The key conclusion it makes is that acupuncture works and most forms of Western medication do not. Arthritis patients need acupuncture as part of their treatment plan for managing arthritis.
What Is Arthritis?
Arthritis is not a single disorder but a generalized name for joint disease from a number of causes. This review covers both osteo- and rheumatoid arthritis. Osteoarthritis is a disease confined to the joint capsule. The cartilage lining the bone surfaces is rough and thin and the synovial lining in the capsule becomes inflamed.
In severe cases the bone ends touch and start to wear away, and bony growths form that can change the shape of the joint. Osteoarthritis usually starts after age 40 and is more prevalent and severe in women. Hard repetitive activity and joint injury are common causes. Symptoms include pain and stiffness of the joint. About 8 million people in the UK are affected and of these about one million ask for treatment. In America the numbers are much greater. 54 million Americans suffer with arthritis each year. Arthritis patients need acupuncture.
Western Treatment For Arthritis
Treatment includes pain medicine, anti-inflammatory drugs, physiotherapy, losing weight, and in severe cases joint replacement. Puett & Griffin (1994) refer to the 'considerable (gastrointestinal) risks' associated with the use of non-steroidal anti-inflammatory drugs in older populations. They quote clinical trials of anti-inflammatory drugs that show only a 30% reduction in pain and 15% improvement in function.
Rheumatoid Arthritis
Rheumatoid arthritis is a completely different disease. It is an autoimmune illness that causes inflammation of the lining of the joint capsule. Tendons can also be affected, and the lungs and blood vessels may become inflamed. The disease may be accompanied by anemia causing fatigue. In Britain about 3% of the population are affected. Of those, about five percent develop severe symptoms with extensive disability.
Most sufferers experience symptoms that come and go with no apparent pattern. The most common age for the disease to start is between 30 and 50. Again, women are more at risk than men. Treatment includes painkillers, anti-inflammatory drugs, anti- rheumatic drugs, and joint replacement.
Arthritis Patients Need Acupuncture
In Chinese medicine all forms of arthritis are covered by Bi syndromes, also known as painful obstruction syndrome, with further differentiation based on the signs and symptoms. Chinese disease patterns and Western disease categories do not always match. According to Legge (1990) trying to equate the various Bi syndromes with different forms of arthritis is not helpful or possible.
For more information on how acupuncture treats arthritis, use the following links:
HOW ACUPUNCTURE TREATS OSTEOARTHRITIS
HOW ACUPUNCTURE TREATS RHEUMATOID ARTHRITIS
ARTHRITIS ACUPUNCTURE RESEARCH STUDY
ARTHRITIS ACUPUNCTURE CASE STUDY
Arthritis Pain Next Steps
Arthritis patients needs acupuncture. If you struggle with arthritis, give it a try.
BOOK NOW to schedule an appointment online.
WATCH VIDEO ABOUT OUR ARTHRITIS TREATMENT.
Summary
Article Name
Arthritis Patients Need Acupuncture - Raleigh Acupuncture
Description
Arthritis patients need acupuncture - Raleigh Acupuncture. Research confirms osteoarthritis and rheumatoid arthritis both improved with acupuncture.
Author
Publisher Name
Raleigh Acupuncture Associates
Publisher Logo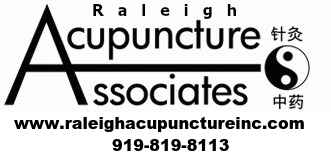 What our Clients are Saying
My knees were so bad with arthritis that I couldn't play golf. My wife did research on the internet and said acupuncture might help. I went in not expecting much. He told me it would take three to six treatments to see if it would work. My case was tougher because I'm overweight. Sure enough, after five treatments the pain started easing. I needed twelve treatments total, but my knees improved so much I'm playing golf again. I go in for what he calls tune-ups every month, but I don't mind. The acupuncture keeps my knees not hurting. I've recommended it to my golf buddies and they've had success as well.
Jack P
I had been getting botox injections for my face over the past five years, and it worked well.  But a friend said that acupuncture could get more lasting results in a more natural way.  I inquired at Raleigh Acupuncture and was surprised at how affordable it was.  They explained that as an added bonus, I would receive acupuncture to help other issues at the same time that they treated my face.  So I took the opportunity to deal with some arthritis in my hands and a bad knee.  The facial rejuvenation was amazing.  It happens over the course of 12 weeks and I literally saw wrinkles disappear!  After each treatment I felt so relaxed.  I'm hooked on acupuncture now, both for my face and the rest of me.  The staff at Raleigh Acupuncture are very professional, friendly and skilled.  I felt safe and comfortable during each visit.
Patricia J
All of my joints were hurting. I've got fibromyalgia and it effects me by making my joints hurt. The pain would move around from place to place, first the hip, the next day the shoulder, then the knee, etc. The practitioner at Raleigh Acupuncture explained that the best way to treat my kind of moving joint pain was to treat me holistically. Instead of treating the hip one day, the shoulder the next, they treated the root of the pain. They said this type of treatment would also improve my mood and my sleep. Right on all counts. I started feeling better after the second treatment. It's like all of the joints just settled down and stopped giving me trouble. I had less flares and the intensity of the pain went way down. My sleep is better, not just because I have less pain. I'm more relaxed and less stressed. I've made this treatment a regular part of my life. I'm very grateful.
Beth C
I had terrible pain in my hands from arthritis, especially my thumbs. I could not even open a jar anymore – there was no strength. My neighbor was seeing an acupuncturist at Raleigh Acupuncture, so I made an appointment. They were so sweet. I was apprehensive about the needles, but they told me they would use extra small ones, which I hate to admit, but I couldn't even see without my glasses. They put needles in my hands, arms and in different places on my legs as well. I believe it made a substantial difference. My hands stopped hurting all the time and my grip strength increased. My thumbs still give me some trouble, but not nearly like before. I'd say I am 80% improved with my arthritis. Now I have all of my friends going to them!
Joan M
Summary
Article Name
Arthritis Patients Need Acupuncture - Raleigh Acupuncture
Description
Arthritis patients need acupuncture - Raleigh Acupuncture. Research confirms osteoarthritis and rheumatoid arthritis both improved with acupuncture.
Author
Publisher Name
Raleigh Acupuncture Associates
Publisher Logo