At Raleigh Acupuncture we treat many patients each week going through cancer treatment. Cancer support acupuncture care is beneficial from the first moment of diagnosis, through radiation, chemotherapy, pre, and post-surgery and aftercare. Acupuncture meets you right where you are, to help relieve symptoms, reduce stress and improve quality of life.
Cancer Treatment Is A Journey
Some of the most courageous people I know are those going through or having been through cancer treatment. It involves great strength, strong faith, focused determination and the ability to surrender and trust in equal measure. It is an honor to work with cancer patients as they navigate through this healing, life-saving process. If you find yourself in this journey or have a loved one going through it, read on to learn how acupuncture can be of use.
New Diagnosis of Cancer
At this stage of cancer support, acupuncture care can help reduce the stress and fear associated with a new diagnosis. It can sharpen thinking, help improve sleep quality and reduce pain. The trauma of a cancer diagnosis can impact a host of symptoms including bowel problems (constipation or diarrhea), anxiety, depression, insomnia, stomach pain, nausea, concentration issues, and memory problems.
Initial Chemo and Radiation
Acupuncture helps reduce nausea associated with chemotherapy treatment. Patients bounce back much more quickly after chemo treatment after receiving acupuncture. Acupuncture also eases pain and fatigue associated with radiation treatment.
Pre and Post Surgery Care
Cancer support acupuncture care is effective to help prepare patients for surgery by balancing their organ function, reducing stress in the body and improving qi and blood circulation. After surgery acupuncture speeds up recovery by circulating qi and blood, regulating sleep and improving digestion.
Post Surgery Medication
Many cancer medications post-surgery and post-chemotherapy are also taxing on the body. Acupuncture helps the patient's body accept the medicine with fewer side effects and may enhance the medicine's beneficial properties. After breast cancer, some medicines that suppress estrogen tend to induce hot flashes and night sweats. Acupuncture restores balance to the body, reducing and often resolving these unpleasant side effects.
Another medication causes pain to the palms of the hands and soles of the feet. Acupuncture eases this pain and allows the patient to remain on the medication longer, enhancing its health benefits.
Mastectomy Recovery
Acupuncture works wonders helping the body recover after mastectomy surgery. It increases qi and blood circulation in the chest, reducing pain, numbness and tingling from nerve damage. Patients experience long-term relief from this straightforward cancer support acupuncture care.
Cancer Support Acupuncture Care
Let Raleigh Acupuncture be your partner on this journey of healing. The ancient medicine of acupuncture supports your body, eases discomfort, and improves mood, sleep, and digestion. It reduces hot flashes and night sweats, relieves pain, heals burns, and eases anxiety and depression. Acupuncture helps the body recover from surgical procedures faster and more effectively. It reduces scar pain and helps restore flexibility and mobility.
Next Steps
BOOK NOW to schedule an appointment online.
LEARN MORE ABOUT CANCER TREATMENT SUPPORT
WATCH VIDEO ABOUT OUR CHEMO SIDE EFFECTS TREATMENT.
Chemo Side Effects
Many top cancer hospitals, like Memorial Sloan Kettering in New York, have acupuncturists on staff for cancer support acupuncture care to treat patients during every step of their cancer treatment. The reason is clear – because acupuncture works. Give acupuncture a try at whatever step in the process you find yourself and see how good you feel.
Summary
Article Name
Cancer Support Acupuncture Care - Raleigh Acupuncture
Description
Cancer support acupuncture care - Raleigh Acupuncture. Safe, effective care promotes healing, reduces side effects and restores health.
Author
Publisher Name
Raleigh Acupuncture Associates
Publisher Logo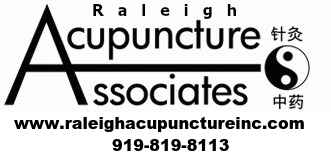 What our Clients are Saying
I developed severe nausea during my chemotherapy treatments. Raleigh Acupuncture really helped. With each round of treatment I went for a few acupuncture treatments and each time they helped. I got through my cancer treatment easier with their help.
Charles Z
Summary
Article Name
Cancer Support Acupuncture Care - Raleigh Acupuncture
Description
Cancer support acupuncture care - Raleigh Acupuncture. Safe, effective care promotes healing, reduces side effects and restores health.
Author
Publisher Name
Raleigh Acupuncture Associates
Publisher Logo