A new diarrhea acupuncture research study concludes that acupuncture controls and reduces functional diarrhea. MRI technology has identified the brain centers involved in acupuncture's clinical success. A unique acupuncture point helps regulate brain signals. Functional diarrhea (FD) patients were compared with a control group.
The innovative use of MRI showed that acupuncture consistently impacted specific brain centers in the FD group. Researchers concluded, "acupuncture alleviated defecation frequency and improved stool formation in FD patients." The MRI results showed that the FD clinical improvements were associated with homeostatic regulation. This means acupuncture helped restore balance in the body. Once balance was restored, bowel function normalized.
Diarrhea Acupuncture Research Study
FD is a gastrointestinal (GI) condition where chronic diarrhea is present without structural or biochemical issues. The researchers noted that Traditional Chinese Medicine (TCM), which includes acupuncture, has been treating diarrhea and other GI issues for hundreds of years. The study uses acupuncture points based on TCM theory and clinical experience.
The Points
Acupuncture point ST25 (Tianshu) was the primary point used in the diarrhea acupuncture research study. The study authors stated that ST25 is "an important acupoint in the stomach meridian of the Foot Yangming, (that) is commonly used to treat intestinal illnesses, such as constipation, diarrhea, abdominal pain and bloating."
TCM theory also defines ST25 as is the front Mu (Alarm) point of the large intestine, responsible for regulating intestinal function and Qi flow, and eliminating stagnation. ST25 is located approximately 2 inches on either side of the belly button.
The Treatments
Each patient in the diarrhea acupuncture research study received 10 acupuncture treatments, 5 per week for 2 weeks. ST25 was needled on the left and right side. The needles were gently moved to elicit a Qi sensation called deqi. This means that the patient felt a dull, achy sensation near the needle. This sensation lasted only a moment, before the needle became quiet. Deqi allows the treatment to have greater effect.
Needles were retained for 30 minutes, and the acupuncturist reactivated the deqi sensation every 10 minutes for 10 to 15 seconds. (Editor's Note: In our acupuncture clinic we use electroacupuncture to activate deqi, which provides for a more gentle treatment experience). All treatments were performed by licensed acupuncturists.
Methodology
Brain activity of the patients was monitored using a magnetic resonance scanner (MRI). fMRI analysis of this activity was conducted by measuring blood oxygen level dependent brain signals. An increase in signals to the left ACC (anterior cingulate cortex) after acupuncture treatment corresponded to a decrease in diarrhea.
Conclusion
MRI imaging identified that acupuncture was altering the modulation of sensory, cognitive and motor pathways, which resulted in a reduction of bowel frequency. In other words, this diarrhea acupuncture research study proved that needling acupuncture point ST25 decreased diarrhea.
We use this point all the time at Raleigh Acupuncture. While our treatments include more points than just ST25, this point is the most essential point for all bowel function issues. It is time tested through hundreds of years of clinical practice in China, and now it is also MRI tested! Best of all, it is safe, natural and provides long lasting relief.
Next Steps
BOOK NOW to schedule an appointment online.
WATCH VIDEO ABOUT OUR DIARRHEA TREATMENT.
LEARN ABOUT OTHER DIGESTIVE ISSUES WE TREAT.
Reference
Zhou, Siyuan, Fang Zeng, Jixin Liu, Hui Zheng, Wenjing Huang, Ting Liu, Dashuai Chen et al. "Influence of Acupuncture Stimulation on Cerebral Network in Functional Diarrhea."
This diarrhea acupuncture research study supports our own experience at Raleigh Acupuncture. If you struggle with gastrointestinal issues, try acupuncture. It's a powerful, effective, natural treatment.
Summary
Article Name
Diarrhea Acupuncture Research Study - Raleigh Acupuncture
Description
Diarrhea acupuncture research study - Raleigh Acupuncture. Acupuncture changes brain function to reduce functional diarrhrea.
Author
Publisher Name
Raleigh Acupuncture Associates
Publisher Logo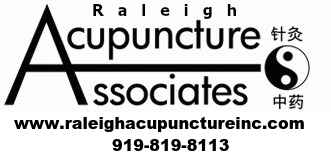 What our Clients are Saying
My IBS triggered diarrhea every day, all day long, but especially in the mornings.  It would be triggered by the foods I ate, stress at work, or nothing at all.  I was getting to the point where I was going to give up my job and try to find a job where I could work out of the house.  As a last resort I went to Raleigh Acupuncture.  I started seeing changes right away, less attacks in the morning, less triggers during the day.  Over the duration of my treatments it seemed like my intestines were getting stronger and less sensitive.  After about a month of treatment I was just having problems in the morning, going about three times.  After about another month I was having normal bowel movements just once in the morning.  As far as I can tell, my IBS is completely healed.
Ian M
I came down with an unbelievable case of diarrhea that lasted more than four weeks.  I was getting severely dehydrated and was exhausted.  My doctor said there was nothing wrong with me, that it was probably due to stress.  The only thing stressing me out was the diarrhea!  I was really starting to get scared, thinking I had contracted some terrible disease.  I went to acupuncture and they immediately said there was a problem with my stomach and intestines, but that it wasn't dangerous and it was treatable.  They treated me with acupuncture and a heat herb that warmed up my stomach.  I felt better immediately, and within a few weeks the diarrhea was completely gone.  I am very grateful to Raleigh Acupuncture for knowing what was wrong with me and treating my condition so quickly.
Lawrence R
Summary
Article Name
Diarrhea Acupuncture Research Study - Raleigh Acupuncture
Description
Diarrhea acupuncture research study - Raleigh Acupuncture. Acupuncture changes brain function to reduce functional diarrhrea.
Author
Publisher Name
Raleigh Acupuncture Associates
Publisher Logo