A 63-year-old woman came to our clinic recently complaining of shoulder pain in both shoulders, with limited range of motion. She presented with classic frozen shoulder, where she could not lift her arms above her head or behind her back, making it challenging to do most activities. Today's blog post describes Raleigh Acupuncture's frozen shoulder remedy that relieved her pain before her eyes.
Understanding Frozen Shoulder
Frozen shoulder, also known as adhesive capsulitis, presents as stiffness and pain in the shoulder joint. Symptoms typically begin slowly, worsen over time, and last from one to three years.
The risk of developing frozen shoulder increases when recovering from an injury or surgery that prevents you from freely moving your arms. Examples include stroke, broken arm, or a mastectomy.
Western medical treatment for frozen shoulder includes range-of-motion exercises, corticosteroids injections, and arthroscopic surgery to clean out the joint.
Acupuncture Relieves Frozen Shoulder
Over the years, patients have come to our clinic after undergoing these medical procedures, still dealing with the pain and range of motion problems. It's a challenging condition to treat, and Western medicine does not have great success.
The good news is that acupuncture has excellent results in treating frozen shoulder. At Raleigh Acupuncture, we have developed a unique frozen shoulder remedy that does the following:
Acupuncture addresses adhesive capsulitis head-on, freeing up arm mobility, increasing range of motion, and reducing pain using specific distal acupoints on the legs that dramatically influence shoulder function.
Our treatment rehabilitates injured rotator cuff muscles, including the deltoid, teres minor, pec minor, trapezius, and rhomboids through the application of electroacupuncture.
Another important aspect of the treatment is circulating the blood in all muscles, tendons, and ligaments encircling the shoulder using advanced cupping techniques.
Frozen Shoulder Remedy
We applied these three techniques with our frozen shoulder patient. During her first treatment, she moved well beyond the previous range of motion limits, reaching entirely above her head and behind her back. This miraculous result comes from needling the distal acupoints mentioned above.
Our patient couldn't believe what was happening – her mobility returned as if by magic. Happily, this response is typical of our frozen shoulder remedy. Afterward, we sent her home, tasked with stretching exercises to consolidate her newly gained mobility.
The following week she reported that her shoulders felt great, and she had retained most of the improvement from the previous treatment. Therefore, we repeated the protocol during this and the subsequent two sessions.
Following her fourth treatment, we graduated her – the frozen shoulder and pain were 95 percent resolved. In addition, we encouraged her to continue daily stretching and to begin strengthening her shoulders, arms, upper back, and chest to protect her shoulders from future injury.
50 Year Shoulder
The Chinese refer to frozen shoulder as the "50 Year Shoulder" because it is common among people in their 50s. A combination of adhesive capsulitis in the shoulder joint and muscle injury in the rotator cuff muscles accounts for most cases. Therefore, it is essential to stretch before exercising and know your limits.
One of the practitioners at Raleigh Acupuncture developed a frozen shoulder in his 50s. The injury was triggered when he took up tennis and attempted to serve as he did twenty years ago. The pain felt like a tear in the rotator cuff, but there was no tear. The frozen shoulder remedy healed his shoulder in six sessions – complete rehabilitation. Be careful with new activities involving the shoulders – slow and steady is the best approach to avoid injury.
What To Expect
All needles are sterile, single-use, and hair-thin. And treatments are relaxing – many of our patients fall asleep during their sessions. Afterward, you will feel refreshed and rejuvenated.
Next Steps
BOOK NOW to schedule an appointment online.
VIDEO – Raleigh Acupuncture Shoulder Pain Treatment.
Learn about all the conditions we treat.
Acupuncture Research and Case Studies
Frozen Shoulder Acupuncture Research Study.
Second Shoulder Pain Acupuncture Research.
Frozen Shoulder Acupuncture Case Study.
Second Shoulder Pain Case Study.
Focus Keyphrase: frozen shoulder remedy
Summary
Article Name
Frozen Shoulder Remedy - Raleigh Acupuncture Associates
Description
Frozen shoulder remedy - Raleigh Acupuncture. 73-year-old found shoulder pain relief and restored range of motion with acupuncture.
Author
Publisher Name
Raleigh Acupuncture Associates
Publisher Logo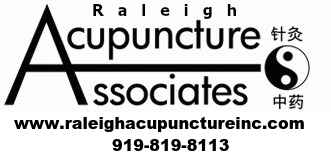 What our Clients are Saying
Tennis player with shoulder pain. Getting worse to the point of freezing up. Went to acupuncture. Starting easing immediately. Now back to tennis full force with no shoulder pain. I recommend this practice.
Alfonzo D
After shoulder surgery following a car accident, my shoulder was always stiff and achy. PT helped, but I suffered every day from shoulder pain. I went to Raleigh Acupuncture and they really helped. I did four treatments and my shoulder pain was completely gone.
Nora S.
I'm a golfer and started having trouble with my left shoulder over a year ago. My doctor wanted to do surgery, but I wanted to try other alternatives first. So I tried acupuncture. The folks at Raleigh Acupuncture were very professional, reasonably priced and did excellent work. They resolved my shoulder pain completely. I use them now for other pains in my post-50 body! Thank you Raleigh Acupuncture.
Tony J
Summary
Article Name
Frozen Shoulder Remedy - Raleigh Acupuncture Associates
Description
Frozen shoulder remedy - Raleigh Acupuncture. 73-year-old found shoulder pain relief and restored range of motion with acupuncture.
Author
Publisher Name
Raleigh Acupuncture Associates
Publisher Logo