Acupuncture resolves rib pain faster than any other treatment. Most of the time, bruised muscles between the ribs (intercostal muscles) cause rib pain. Acupuncture restores these muscles to health, alleviating pain fast. Read today's blog post to learn about this fantastic rib pain acupuncture solution.
The Rub About Rib Pain
Rib pain is not something you generally think about – until it shows up. Common triggers include a weekend warrior sporting injury, car accident, taking a fall, overstretching, chronic cough, too much yoga, or banging your body into something too hard. Ribs bruise, causing soreness that lasts a long time. And the intercostal muscles between the ribs are often injured as well.
The problem is that rib pain is slow to heal on its own. That's because the body has poor blood circulation in this area. Muscles that have good blood circulation heal fast. The opposite is true for areas of poor circulation. Acupuncture is the single most effective way to increase targeted blood circulation in the body. The needles activate blood to the site, where healing can occur.
A rib injury on its own could easily take months to heal. Acupuncture resolves rib pain within one to three treatments. The rib pain acupuncture solution is quick, safe, and provides long-lasting relief. There are no adverse side effects to treatment, no pain medicines to take, and treatments are relaxing.
Case Study #1 – Weekend Warrior Gets Sidelined
Several years ago, we had a patient who was an avid tennis player. We had treated him for tennis elbow and foot pain (plantar fasciitis) with great success. One day he called and booked an appointment for a new ailment. When he arrived at our clinic, he was in tremendous discomfort. His ribs on the left side of his body were in excruciating pain.
He played a competitive tennis match a few days earlier and was caught off guard at the net. During his attempt to return the ball, he twisted his torso and immediately felt a stabbing pain in his ribs. He went to his doctor, suspecting he had somehow broken a rib. But the x-ray showed no break. His doctor told him to go home, rest, and take pain medicine as needed. But the pain was intense, and our patient thought maybe acupuncture could help. So he gave us a call.
Sure enough, on examination, we determined that the muscles between his eighth and ninth ribs were the source of the problem. He had injured his intercostal muscles in the process of twisting his body too quickly. A single acupuncture treatment utilizing electroacupuncture was all it took to alleviate his pain completely. He was amazed at how fast acupuncture had resolved his pain. But in fact, this type of rib pain typically responds quickly to acupuncture treatment.
Case Study #2 – Chronic Cough Rib Pain
Last year a woman came to our clinic with severe rib pain on both sides of her torso. She had been sick with bronchitis for months, which left her continually coughing throughout the day and night. After many rounds of medication, she had overcome the infection and was now well. But coughing for months had bruised her ribs, and she was in tremendous pain.
We treated her with our rib pain acupuncture solution to increase blood circulation to the muscles between her ribs. She was worried about the safety of the treatment. We explained that all needles were sterile, single-use, and hair-thin. Five minutes into the treatment, she was feeling the benefits. She was able to relax and felt the pain slowly ease out of her body. When we checked in on her ten minutes later, she was sound asleep on the treatment table.
Three treatments later, acupuncture conclusively resolved her rib pain. She was amazed at how quickly the treatment had worked and how enjoyable her sessions felt. She had become a believer in acupuncture.
Rib Pain Acupuncture Solution
If you have rib pain, come in and try acupuncture. People call us from all over the country after reading our posts about acupuncture's benefits. If you live here in Raleigh, we'll be happy to treat you. And if you live elsewhere in the country, find a board-certified acupuncturist in your area. Our national certifying board, NCCAOM, has a "find a practitioner" tool to help you find a qualified acupuncturist in your area.
Next Steps
BOOK NOW to schedule an appointment online.
MEET THE PRACTITIONERS (VIDEO)
LEARN ABOUT ALL THE CONDITIONS WE TREAT.
Rib Pain Resolved With Acupuncture
For more information about our rib pain acupuncture solution, feel free to send a text or give us a call. We'll be happy to discuss your situation and answer any questions you may have. Acupuncture is the safest medicine on the planet. Please take advantage of its tremendous healing ability.
Summary
Article Name
Rib Pain Acupuncture Solution - Raleigh Acupuncture
Description
Rib pain acupuncture solution - Raleigh Acupuncture. The fastest, safest, most effective treatment to resolve rib pain. See for yourself.
Author
Publisher Name
Raleigh Acupuncture Associates
Publisher Logo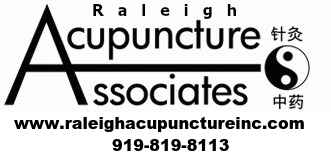 Summary
Article Name
Rib Pain Acupuncture Solution - Raleigh Acupuncture
Description
Rib pain acupuncture solution - Raleigh Acupuncture. The fastest, safest, most effective treatment to resolve rib pain. See for yourself.
Author
Publisher Name
Raleigh Acupuncture Associates
Publisher Logo