This 2012 Achilles tendinopathy acupuncture research study concluded that acupuncture significantly reduced pain associated with Achilles injuries. At Raleigh Acupuncture, we have excellent results reducing pain for tendonitis, tendinosis, and tendinopathy.
Tendonitis, Tendinosis & Tendinopathy
A tendon is a fibrous band of tissue connecting muscles bone. Health practitioners use different names to describe when a tendon becomes inflamed, injured, or damaged. These include tendonitis, tendinosis, and tendinopathy, as well as paratenonitis, tenosynovitis, and tendon tear (rupture).
Tendonitis
In the past, health practitioners used the diagnosis of tendonitis (also spelled tendinitis) to describe almost any tendon pain. We now only use the term tendonitis in cases of acute inflammation of the tendon from small (micro) tears (the suffix "itis" means inflammation). Typical symptoms include localized pain, swelling, and heat.
Tendonitis can develop from a sudden, acute injury or repeated micro-traumas to the tendon or group of tendons. Western medical treatment to reduce inflammation includes resting the affected joint and taking over-the-counter non-steroidal anti-inflammatory drugs (NSAIDs), such as ibuprofen (e.g., Motrin, Advil), or naproxen (e.g., Aleve, Naprosyn). Patients with tendonitis typically recover within several weeks. A single treatment or two of acupuncture will also typically resolve acute tendonitis.
Tendinosis
Tendinosis is the non-inflammatory degeneration of a tendon. This degeneration can include changes in the structure or composition of the tendon. The most common cause of such changes results from repetitive strain-injuries to a tendon without adequate time to heal. Unlike tendonitis, tendinosis takes longer to treat. Tendinosis usually affects people who engage in high-intensity activities or sports that require frequent tendon movement. Again, acupuncture is the best way to reduce tendinosis pain, as it increases blood circulation to the injured area, promoting deep healing.
Tendinopathy
Tendinopathy is a diagnosis typically used to describe any problem involving a tendon. The suffix "pathy" derives from Greek and means "disease" or "disorder." While most health experts define tendinopathy as a catch-all term describing all tendon injuries, some use it to describe a chronic tendon condition that cannot heal. For example, a runner who has had multiple hamstring tendon injuries that never seem to recover may be diagnosed with tendinopathy.
Achilles Tendinopathy Acupuncture Research
This Achilles tendinopathy acupuncture research study aimed to examine whether acupuncture treatment would improve outcomes in patients struggling with chronic Achilles injuries that were resistant to treatment.
Methods
This randomized, controlled trial was conducted from July 2007 to April 2010, with follow-up until October 2010. The research was performed at two different medical centers and included 64 patients aged 18 to 70 years suffering from chronic Achilles tendinopathy.
Researchers randomly divided the patients into an acupuncture treatment group (acupuncture group) and an eccentric exercises group (control group). Researchers validated results using the Victorian Institute of Sports Assessment-Achilles (VISA-A) questionnaire at baseline and 8, 16, and 24 weeks. They assessed pain at rest and after activity with the Visual Analogue Scale (VAS) at baseline and 8 weeks.
Results
The mean VISA-A score improved significantly after 8 weeks in the acupuncture group to 67.1 points compared to the control group at 48.5 points (acupuncture yielded 18.6 more points). Acupuncture treatment resulted in a significant increase from baseline in VISA-A of 25.8 after 16 weeks and 28.4 after 24 weeks.
Comparatively, in the control group, the increase from baseline in VISA-A were 10.0 and 16.6 after 16 and 24 weeks, respectively. The VAS diminished by 2.0 cm after activity and by 1.5 cm at rest after eight weeks in the control group. In the acupuncture group, the pain scores decreased significantly more than in the control group, with a pain reduction of 3.7 cm after activity and 3.2 cm at rest.
Conclusion
Acupuncture intervention reduced pain and allowed for increased activity in patients with chronic Achilles tendinopathy compared with eccentric exercises. This result lines up with our own experience at Raleigh Acupuncture.
Next Steps
Book Now to schedule an acupuncture appointment online.
Watch video about our Achilles tendonitis treatment.
Learn about all the conditions we treat.
For more information about this Achilles tendinopathy acupuncture research study or about our treatment for all Achilles issues, check out our website by typing "Achilles" in the search box above.
References
Zhang BM, Zhong LW, Xu SW, Jiang HR, Shen J. Acupuncture for chronic Achilles tendinopathy: a randomized controlled study. Chin J Integr Med. 2013 Dec;19(12):900-4. DOI: 10.1007/s11655-012-1218-4. Epub 2012 Dec 21. PMID: 23263998.
Summary
Article Name
Achilles Tendinopathy Acupuncture Research - Raleigh Acupuncture
Description
Achilles tendinopathy acupuncture research study concluded that acupuncture was most effective at reducing pain and improving functionality.
Author
Publisher Name
Raleigh Acupuncture Associates
Publisher Logo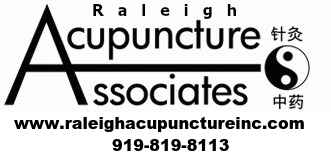 What our Clients are Saying
I had terrible Achilles tendinitis for six months from playing too much tennis. The surgeon was pressing for surgery to "clean up" the tendon, but I just didn't want to go there. I was referred to Raleigh Acupuncture by my sister, who went there for hip pain. She had great results so I tried. Thank goodness I did. They had my Achilles back to normal in less than a dozen treatments. I'm playing tennis again with absolutely no pain! I highly recommend them for Achilles issues.
Risa J
I'm a runner and had been dealing with Achilles tendinitis for over a year. The doctor said I would have to have surgery eventually so I was just dealing with the pain and biding my time. Then a friend suggested acupuncture and recommended Raleigh Acupuncture as specializing in Achilles issues. I made and appointment and was impressed from the very beginning. Their evaluation was very thorough and they explained everything that acupuncture could do.
The treatments were comfortable, and more importantly, they eased my pain significantly. After six treatments I was running without any Achilles pain! I've totally put the idea of surgery out of my mind since I'm running without pain again. Anyone who has Achilles issues should speak with Raleigh Acupuncture. They can definitely help you.
Sara P
Summary
Article Name
Achilles Tendinopathy Acupuncture Research - Raleigh Acupuncture
Description
Achilles tendinopathy acupuncture research study concluded that acupuncture was most effective at reducing pain and improving functionality.
Author
Publisher Name
Raleigh Acupuncture Associates
Publisher Logo