A new study published in the Shanghai Journal of Acupuncture and Moxibustion* concluded that acupuncture is a superior treatment for depression and insomnia. It showed a 90% improvement in depression with no side effects and long lasting relief. This was compared to a similar improvement from Remeron (antidepressant), but with only temporary relief and a large number of negative side effects. Acupuncture beats antidepressants by delivering longer results with no side effects.
The Study
Two groups were compared in the study. Group one received acupuncture and group two received oral tablets of mirtazapine (Remeron), an antidepressant drug. Acupuncture therapy achieved a 90% total effective rate and mirtazapine therapy achieved a 92.5% total effective rate. There were no side effects from the acupuncture treatments. Side effects from Remeron included dizziness, drowsiness, vision changes, weight gain, increased appetite, and constipation.
This study worked with people suffering from both depression and insomnia. Depression has symptoms of feeling hopeless, lacking motivation, poor appetite, exhaustion, tightness in the chest. Insomnia symptoms include difficulty falling asleep and/or staying asleep, feeling anxious at bedtime, restlessness and dream disturbed sleep.
The study used the Hamilton Depression Rating Scale (HAM-D) to measure improvements in both groups.The total effectiveness rate was determined by adding all patients with 30% – 100% clinical improvements. The acupuncture group achieved a 90% total effective rate. The drug therapy group achieved a 92.5% total effective rate.
The Treatments
Group one received acupuncture three times a week for three months. Group two were given 20 mg tablets of Remeron once a day for three months.
The acupuncture patients were given three primary acupuncture points and additional points based on their specific pattern diagnosis. In Chinese medicine each patient diagnosed with depression will have slightly different imbalances. The practitioner recognizes these imbalances and treats accordingly.
This study recognized this need and allowed the practitioners to select additional points as appropriate.
The primary acupuncture points used were HT7 (Shenmen), SP6 (Sanyinjiao) and Yintang. The secondary acupuncture point pool included LV3 (Taichong) and GB34 (Yanglingguan) for patients presenting with liver qi stagnation, ST36 (Zusanli) and PC5 (Jianshi) for patients with heart and spleen imbalances.
The study concluded that acupuncture significantly improved mood and increased sleep duration and quality. It also improved the overall mental and physical health of the patients. In addition, it reduced the relapse rate for depression and insomnia.
Other Studies – Similar Findings
Two other studies found similar results. Lin et al.** determined that acupuncture dramatically reduced the symptoms of generalized anxiety (which often results in insomnia). The study used acupuncture points LU7 (Lieque) and KD6 (Zhaohai). Researchers stated that "a number of Meta analysis and system evaluations point out that acupuncture treatment has more advantages than drugs in the treatment of anxiety disordes." It noted that acupuncture has a quick effectiveness action, has high patient compliance, and has a minimal risk of side effects as compared with drug therapy.
The second study, Wang et al.*** supports Lin. This study concluded that acupuncture improved sleep and reduced insomnia. It was a single-blinded, randomized, placebo-controlled research study comparing acupuncture with sham (fake) acupuncture and estazolam (a benzodiazepine medication). True acupuncture resulted in much greater patient outcomes for insomnia patients including better sleep quality and increased sleep duration.
The primary acupuncture points used in the study included DU24 (Shenting), Sishencong, DU20 (Baihui), HT7 (Shenmen) and SP6 (sanyinjiao).
Acupuncture improved sleep and restored daytime energy. Patients taking estazolam experienced morning grogginess. The study concluded, "The trial implied that true acupuncture was superior in improving sleep quality and daytime functioning of primary insomnia compared with estazolam and sham acupuncture."
Raleigh Acupuncture – What To Expect
At Raleigh Acupuncture we know from experience that acupuncture beats antidepressants. We treat depression and insomnia with great success. All needles are sterile, single-use and hair thin. You will hardly feel them. As you rest the acupuncture corrects imbalances at the organ level, providing long lasting relief.
Treatments are safe and natural. There are no negative side effects to your acupuncture treatment. Research has proven what we see every day in our clinic. Acupuncture works for treating depression and insomnia.
Watch these videos to learn more about our depression and insomnia treatments.
For more information about all the emotional health issues we treat click EMOTIONAL HEALTH CONDITIONS WE TREAT.
Next Steps
BOOK NOW to schedule an appointment online. Or call us at 919-819-8113 and we will schedule an appointment for you.
Acupuncture Beats Antidepressants – References
*Ye GC & Yan H. (2014). "Therapeutic Observation of Acupuncture for Depressive Insomnia". Shanghai Journal of Acupuncture and Moxibustion. 55(6).
**Lin, Chuhua; Zhao, Xiaoyan; Liu, Xing; Fu, Wenbin. "Observation on the mechanism of acupuncture treatment for generalized anxiety disorder". Bioinformatics and Biomedicine (BIBM), 2013 IEEE International Conference on. 18-21, 12-2-13.
***Lin-Peng Wang, Guo, Jing, Cun-Zhi Liu, Jie Zhang, Gui-Ling Wang, Jing-Hong Yi, Jin-Lian Cheng, and R. Musil. "Efficacy of acupuncture for primary insomnia: a randomized controlled clinical trial." Deutsche Zeitschrift für Akupunktur 57, no. 4 (2014): 31-32.
Acupuncture beats antidepressants! Come in and see for yourself!
Summary
Article Name
Acupuncture Beats Antidepressants for Depression and Insomnia
Description
Acupuncture beats antidepressants for depression and insomnia. Study proves acupuncture most effective with no negative side effects.
Author
Publisher Name
Raleigh Acupuncture Associates
Publisher Logo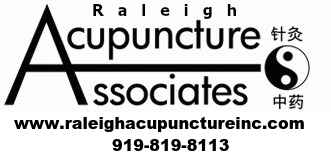 What our Clients are Saying
Turning to acupuncture was my last resort to battling insomnia. I had been prescribed two heavy sleep aids with no success. After the third appointment, I went from averaging less than 2.5 hours of sleep to over seven, without any sleep aids. I still go and pretty sure I wouldn't be here today without success from Raleigh Acupuncture.
Melissa H
Raleigh Acupuncture was recommended by a friend after I mentioned my insomnia and dependency on a sleeping pill. My apprehension was short lived because of the results of my visits to Dr. Mark. With acupuncture treatments and Chinese herbs I was able to begin sleeping well and continue to do so. Dr. Mark is a good listener and encourages his patients in all health issues as well as the original purpose for treatment. Consequently, my knees are stronger and I'm walking better and with more confidence. I haven't had the need for a cortisone shot in a year and a half. Occasionally, I would use a cane and it's now somewhere gathering dust. Also, I had a persistent headache that my primary physician had no solution for, and after two acupuncture treatments it's a thing of the past. Hot flashes were another issue that was treated successfully. I am so grateful to have found a knowledgeable and caring person to treat my ailments, many of which I thought would only grow worse as I aged. Generally, I feel healthier.
Summary
Reviewer
Review Date
Reviewed Item
Acupuncture effectively treat knee pain, insomnia, headache, hot flashes
Author Rating
Rita W
I would like to thank Raleigh Acupuncture for the wonderful and very helpful treatments. I had been seeing them for my insomnia, which was making excellent progress at the time and has since been cured. On a previous Monday I was involved in a minor traffic accident. Due to the stress of the accident on Tuesday I awoke in a severe flare-up of my fibromyalgia. The pain was so bad I took pain killers and stayed in bed for the day. The following day I had an appointment with Dr. Mark which I wanted to cancel. My husband suggested I keep the appointment and tell Dr. Mark about the pain. After our discussion, he modified the treatment he had planned for me and treated the pain. I came home, took another pain pill and went back to bed. The following morning I woke pain free and have been since, which is about 2 to 3 months. Thanks again Raleigh Acupuncture!
Ann E
I became a patient of Raleigh Acupuncture in 2007. I did a lot of research prior to selecting them and I never regretted it. Over the years, I have been treated for various conditions – insomnia, an auto-immune disease, a herniated disk, etc. I have recommended Raleigh Acupuncture to various friends and family members.
Gail W
I highly recommend the practitioners of Raleigh Acupuncture. I've seen them for several years and have always recommended them highly and without hesitation to many of my friends, all of whom have been equally thrilled with the care provided. They are genuinely interested in your health and general well-being, with a focus on getting you healed quickly and gently. My hot flashes are GONE! and the Chinese herbs for sleeplessness are awesome too!
Becky W
I haven't slept well for 20 years.  That all changed when I was treated at Raleigh Acupuncture for my insomnia.  They said it would take 12 treatments, so I took a leap of faith and tried it.  I saw changes start to happen after just a few treatments.  Over the course of three months I was able to sleep better and better.  I weaned myself off of Ambien, and am now sleeping like a baby again.  I never thought I'd see the day!  It really worked.  And guess what?  I've got more energy now.  Imagine that – a good night sleep gives you more energy!  Rocket science!  Thanks guys!
Chris E
I was feeling depressed and stressed because I didn't like my job and didn't know what to do with my life.  I started taking Lexipro but it really affected my libido so I stopped taking it.  I tried acupuncture because my husband said it helped him when he was depressed years earlier (before he met me!)  I went to Raleigh Acupuncture and started treatments.  They were really knowledgeable about Chinese medicine and explained how the body gets stuck in depression, and how the acupuncture gets the body unstuck.  They really listened to me and helped me figure stuff out.  I started feeling less depressed.  Then I actually started getting more clear about what I wanted to do with my life career-wise.  I decided to go back to school and now I'm almost done with my degree.  I haven't felt depressed at all since I was treated and I'm really excited about my life.  I'm very grateful to them for being such great healers and such a great support to me when I really needed it.
Tracy B
I had very severe depression after my son was born.  The doctors put me on medication, which helped, but I still had no motivation and felt very sad.  I tried acupuncture and it really improved my mood.  I would say that within four weeks of starting treatment I was no longer depressed.  My motivation returned, I was able to get out of bed in the morning ready to go, and I started enjoying my son for the first time.  I think the combination of medications and acupuncture worked great for me.  I appreciate the caring and skill at Raleigh Acupuncture and recommend them highly for treating depression.
Ari S
Summary
Article Name
Acupuncture Beats Antidepressants for Depression and Insomnia
Description
Acupuncture beats antidepressants for depression and insomnia. Study proves acupuncture most effective with no negative side effects.
Author
Publisher Name
Raleigh Acupuncture Associates
Publisher Logo