A 55-year-old man came to our clinic complaining of chronic neck and back pain. He had two previous surgeries – a neck fusion and lumbar discectomy – but the pain persisted. Now in retirement, he wanted to stay active but could not finish a round of golf due to the pain. This acupuncture chronic pain case outlines how we helped significantly reduce his pain and allow him to enjoy his retirement.
Background
Our patient in this acupuncture chronic pain case had terrible neck pain. The cervical fusion resolved the sharp, stabbing pains he used to have in his neck, but he still had a constant dull, achy sensation in his entire neck that ran 7 out of 10 on the pain scale. He was popping ibuprofen twice a day to get through a scaled-down daily schedule.
In addition to his neck pain, he had severe mid-back tightness and pain, running from his shoulder blades down to the top of his low back. This condition limited his mobility, making it difficult to play golf, mow the lawn and lift groceries out of the car. The pain exhausted him as well, forcing him to slow down even more.
Acupuncture Treatment
From a Chinese medicine perspective, blocked channels (also called meridians) cause pain. Fourteen major channels provide the flow of energy (Qi) through the body. Pain results when the flow of Qi is blocked. Acupuncture opens blocked meridians, restoring the free flow of Qi and alleviating pain in the process.
We treated our patient in this acupuncture chronic pain case along his back's inner and outer Bladder channels. Acupoints included BL15, BL17, BL18, BL19, and BL20. In addition, we needled BL42, BL43, and BL44 along the inside line of his shoulder blades. For his neck, we included GB20, Xinshi, and Bailao, which are quite effective for relieving chronic neck pain.
After the first treatment, he started feeling better and received nine more sessions once a week. As a result, his chronic pain reduced by 80 percent, and he dropped to coming once a month for maintenance. This single treatment, once a month, was enough to maintain his good health and allow him to pursue an active daily regime. He now plays golf regularly, keeps up his yard and garden, and has no trouble shopping – all without pain.
Things To Consider
Many people with chronic pain need the support of more than one therapy to keep them in fighting form. In this acupuncture chronic pain case, our patient also relied on regular massage, which helped keep his neck and back muscles limber. Others find benefits from chiropractic care or physical therapy. Some rely on steroid injections or botox to help them manage day-to-day. There is no wrong way to manage chronic pain. The important thing is to find what therapies help your particular condition.
Don't be discouraged if it takes a while to find the right combination of help to turn your life around so you can manage your pain. In the old days, your only options were surgery and pain pills. While there is an important place for these options, you now have other less invasive choices.
Next Steps
If you are struggling with chronic pain, try acupuncture. You may find that acupuncture is an excellent tool to add to your health toolbox. We tell our new patients to try four treatments and then evaluate. You will be able to know if acupuncture is helping within this timeframe. If it is, you've got a powerful new tool to help manage or even eliminate your pain.
BOOK NOW to schedule an appointment online.
Watch Video About Our Chronic Pain Treatment.
Learn about all the Pain Conditions we treat.
Acupuncture Chronic Pain Case
The results of this acupuncture chronic pain case are typical for what we see when treating chronic pain. Most patients start feeling better after their first treatment and see long-lasting results after four to six treatments.
Summary
Article Name
Acupuncture Chronic Pain Case - Raleigh Acupuncture
Description
Acupuncture chronic pain case. 55-year-old man with chronic neck and back pain found long-lasting relief with acupuncture.
Author
Publisher Name
Raleigh Acupuncture Associates
Publisher Logo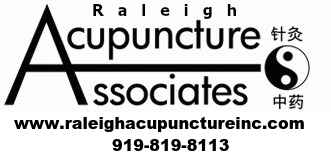 What our Clients are Saying
I'm a golfer and started having trouble with my left shoulder over a year ago. My doctor wanted to do surgery, but I wanted to try other alternatives first. So I tried acupuncture. The folks at Raleigh Acupuncture were very professional, reasonably priced and did excellent work. They resolved my shoulder pain completely. I use them now for other pains in my post-50 body! Thank you Raleigh Acupuncture.
Tony J
I'm a dentist and over the last 20 years the nature of my work and positions required by my work had resulted in chronic neck pain. It affected my sleep, limited my ability to exercise, and was just a real pain in the neck! A friend at church recommended Raleigh Acupuncture and I gave it a try. I have to say that I was a bit skeptical, but gave it a try because I had tried a number other therapies with no success. I'm glad I did. They resolved my neck pain completely!
Brent W
All of my joints were hurting. I've got fibromyalgia and it effects me by making my joints hurt. The pain would move around from place to place, first the hip, the next day the shoulder, then the knee, etc. The practitioner at Raleigh Acupuncture explained that the best way to treat my kind of moving joint pain was to treat me holistically. Instead of treating the hip one day, the shoulder the next, they treated the root of the pain. They said this type of treatment would also improve my mood and my sleep. Right on all counts. I started feeling better after the second treatment. It's like all of the joints just settled down and stopped giving me trouble. I had less flares and the intensity of the pain went way down. My sleep is better, not just because I have less pain. I'm more relaxed and less stressed. I've made this treatment a regular part of my life. I'm very grateful.
Beth C
I suffered from low back pain for years and tried many different remedies. When I came to Raleigh Acupuncture, they really listened to understand my issues. I can honestly say that they cured my chronic back pain. I didn't think it was possible, after all these years. I highly recommend this practice. The doctors take the time and do good work.
Jake P
Summary
Article Name
Acupuncture Chronic Pain Case - Raleigh Acupuncture
Description
Acupuncture chronic pain case. 55-year-old man with chronic neck and back pain found long-lasting relief with acupuncture.
Author
Publisher Name
Raleigh Acupuncture Associates
Publisher Logo