Chronic pain affects millions of Americans each year, causing them to endure suffering from injuries and health conditions, which significantly affects their quality of life. Unfortunately, traditional medicine often fails to bring relief. However, acupuncture has a long history of managing and resolving chronic pain. This case report describes a successful chronic pain treatment with acupuncture.
The patient received acupuncture twice a week for four weeks. The primary outcome measures included the visual analog scale, Short Form 36 Health Survey (SF-36), and Oswestry Low Back Disability Questionnaire. Following treatment, the patient had a significant reduction in pain and improved outcomes. This result points to the benefits of chronic pain treatment with acupuncture. The case report highlights the fact that acupuncture is safe and effective. The acupoints used in the treatment enabled the patient to stop taking long-term pain medications.
Chronic Pain Management
Chronic pain is on the rise across the globe. For example, in Saudi Arabia (the source of this case study), government studies confirm that 46% of the adult population has experienced chronic pain, compared to 20.4% in the United States. Chronic pain management requires a multidisciplinary approach, and acupuncture can play an important role in this effort.
Acupuncture accomplishes pain management through various needling techniques and acupoint combinations. In addition, acupuncture's beneficial effects last up to 12 months, making it an efficient treatment technique and cost-effective compared to Western medical interventions.
The current case examines acupuncture when used as a standalone treatment for managing chronic pain, where other traditional Western interventions failed to produce the desired outcomes for the patient.
Chronic Pain Treatment Description
A 30-year-old female nurse suffered a motor vehicle accident in 2015, after which she developed generalized pain in her whole body, predominantly in the lower back area. She had several physical therapy and orthopedic interventions over the course of three years, including therapeutic exercises, hydrotherapy, electrotherapy, manual therapy, and massage.
Unfortunately, the patient had no significant pain reduction or functional improvement with these treatments. As a result, she was left to take pain medicine (Acetaminophen and Tramadol) which helped manage her symptoms day-to-day. However, she was discouraged from continuing their use, as long-term pain medications can tax the liver. A detailed history revealed that the patient did not have any underlying medical condition, prior incidents of managing chronic pain, or a family history of disease.
Patient assessment
The patient in this chronic pain treatment case described her pain as a constant 6/10 on a daily basis, which decreased to 4/10 when taking pain medication. In addition, she had end-range lumbar (low back) flexion pain – her lumbar extension was limited to 15 degrees due to pain. However, her limb side rotation and flexion movements were within normal limits despite end-range pain. She also had a full range of motion in her hips with no pain when moving.
Special pain tests
Her hip and sacroiliac joint tests were negative, as were her raise and lumbar tests. In addition, there were no reports of nerve root entrapment symptoms during the tests.
Palpation
The patient had generalized muscle tenderness and tightness in her paraspinal muscles. However, she reported no pain with pressure on the facet joint area of the spine.
Diagnostic tests
Magnetic Resonance Imaging (MRI): Lumbar MRI revealed minimal degenerative changes at L4/L5 and S1 levels at the lumbar spine. There was no disc herniation, central stenosis, or neural foramen narrowing.
X-ray: X-rays reported normal alignment of the thoracic spine, and the vertebral heights and intervertebral disc spaces were well maintained. Furthermore, she had congruent bilateral hip joints.
Outcome measures
Investigators utilized the Visual analog scale, Short Form 36 Health Survey (SF-36), and the Oswestry Low Back Disability Questionnaire.
Acupuncture Materials
The practitioner utilized sterile, single-use acupuncture needles (2 sizes 40mm & 25mm diameter).
Chronic Pain Intervention
The certified acupuncture practitioner had over three years of experience administering chronic pain treatments. The patient received acupuncture twice a week for four weeks. The practitioner administered the following acupoints bilaterally (both sides): BL23, BL25, GV4, GV3, and LI4. Each session lasted 30 minutes. The patient tolerated the sessions well with no adverse side effects.
Results
The chronic pain treatment delivered impressive results. Over the course of 4 weeks, the patient's pain on VAS reduced from 6 to 1. In addition, the patient's score on the Oswestry Low Back Disability Questionnaire dropped from 26/50 pre-treatment to 5/50 post-treatment.
Discussion
Some researchers explain acupuncture through the lens of neuro-hormonal theory, where needle insertion stimulates A-delta and C-afferent nerve fibers in specific places on the body. This stimulation is thought to trigger signals to the central nervous system resulting in endogenous opioid production. However, while these studies recommend acupuncture for pain management, the literature provides limited information on specific acupuncture points for whiplash-related pain, particularly in cases where all other interventions have failed.
Chronic Pain Acupoint Selection
Investigators in this chronic pain treatment with acupuncture used acupoint Large Intestine 4 (LI4), known for its powerful and practical effect in reducing pain and stress and boosting the immune system. Acupoints Bladder 24 and 25 (BL24, BL25) targetted the connective tissue within the erector spinae muscles. These Bladder points have impressive pain relief effects and are beneficial in managing post-operative pain.
Lastly, the investigators used Governor Vessels 3 and 4 (GV3 and GV4) to target the interspinous ligaments, which deliver good pain relief for musculoskeletal pain. All of these acupuncture points have a long history of treating chronic pain in traditional Chinese Medicine (TCM).
Acupucture Eases Whiplash Pain
The findings of this case study shed light on different approaches that healthcare professionals can use in managing whiplash-related back pain. For example, acupuncture can help manage chronic pain when traditional medicine fails to provide sufficient relief. Furthermore, considering acupuncture's positive benefits and proven safety record, practitioners are encouraged to try acupuncture as the first line of treatment to avoid long-term side effects from pain medications.
Chronic Pain Treatment Conclusions
Acupuncture is a safe and effective chronic pain treatment for reducing pain and improving life quality. Bilateral BL23, BL25, GV4, GV 3, and LI4 points used in the current chronic pain treatment clearly helped the patient discontinue the long-term use of pain medications.
Next Steps
Try acupuncture if you are dealing with chronic pain. This published chronic pain treatment case is one of hundreds that have been published in the last fifty years demonstrating acupuncture's effectiveness and safety.
BOOK NOW to schedule an appointment online.
Watch video about our chronic pain treatment.
Learn about all the conditions we treat.
Additional Resources
First Chronic Pain Case Study.
Reference
AlKahtani H and Mohammed J. Management of Chronic Pain Using Acupuncture as a Standalone Treatment – A Case Study. Austin J Clin Case Rep. 2021; 8(1): 1190.
Focus Keyphrase: Chronic Pain Treatment
Photo by Laura James: https://www.pexels.com/photo/woman-in-medical-frontliner-uniform-6098047/
Summary
Article Name
Managing Chronic Pain with Acupuncture - A Case Study
Description
Managing chronic pain with acupuncture - a case study. A 30-year-old female nurse found lasting relief from acupuncture after a car accident.
Author
Publisher Name
Raleigh Acupuncture Associates
Publisher Logo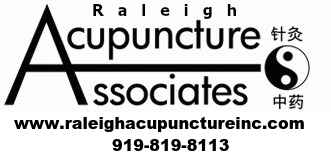 What our Clients are Saying
I'm a golfer and started having trouble with my left shoulder over a year ago. My doctor wanted to do surgery, but I wanted to try other alternatives first. So I tried acupuncture. The folks at Raleigh Acupuncture were very professional, reasonably priced and did excellent work. They resolved my shoulder pain completely. I use them now for other pains in my post-50 body! Thank you Raleigh Acupuncture.
Tony J
I'm a dentist and over the last 20 years the nature of my work and positions required by my work had resulted in chronic neck pain. It affected my sleep, limited my ability to exercise, and was just a real pain in the neck! A friend at church recommended Raleigh Acupuncture and I gave it a try. I have to say that I was a bit skeptical, but gave it a try because I had tried a number other therapies with no success. I'm glad I did. They resolved my neck pain completely!
Brent W
All of my joints were hurting. I've got fibromyalgia and it effects me by making my joints hurt. The pain would move around from place to place, first the hip, the next day the shoulder, then the knee, etc. The practitioner at Raleigh Acupuncture explained that the best way to treat my kind of moving joint pain was to treat me holistically. Instead of treating the hip one day, the shoulder the next, they treated the root of the pain. They said this type of treatment would also improve my mood and my sleep. Right on all counts. I started feeling better after the second treatment. It's like all of the joints just settled down and stopped giving me trouble. I had less flares and the intensity of the pain went way down. My sleep is better, not just because I have less pain. I'm more relaxed and less stressed. I've made this treatment a regular part of my life. I'm very grateful.
Beth C
I suffered from low back pain for years and tried many different remedies. When I came to Raleigh Acupuncture, they really listened to understand my issues. I can honestly say that they cured my chronic back pain. I didn't think it was possible, after all these years. I highly recommend this practice. The doctors take the time and do good work.
Jake P
Summary
Article Name
Managing Chronic Pain with Acupuncture - A Case Study
Description
Managing chronic pain with acupuncture - a case study. A 30-year-old female nurse found lasting relief from acupuncture after a car accident.
Author
Publisher Name
Raleigh Acupuncture Associates
Publisher Logo