New research finds acupuncture stops pain best. It reduces back pain, shoulder pain, neck pain, migraines, and arthritis. This study is the most comprehensive one ever conducted, providing rigorous and detailed analysis of how acupuncture works. DOWNLOAD STUDY.
Best Acupuncture Research To Date
Millions of Americans use acupuncture every year. This research provides scientific evidence justifying the trend. The study was conducted by the Archives of Internal Medicine. It concluded that acupuncture outperformed standard Western medical care for a number of health conditions including back and neck pain, migraines, and arthritis.
The lead author of the study, Dr. Andrew Vickers, said "This has been a controversial subject for a long time. But when you try to answer the question the right way, as we did, you get very clear answers. We think there's firm evidence supporting acupuncture for the treatment of chronic pain."
Acupuncture is performed by inserting sterile, single-use, hair-thin needles at specific locations on the body to stimulate acupuncture points. It is one of the most popular and widespread forms of alternative medicine in the country.
Despite its popularity, people still want evidence. Does it work? A team of researchers from the US, England, Sweden and Germany pooled many years' worth of data. They did not simply add up and average the results. Instead, they contacted the authors of the 29 highest quality, randomized studies of acupuncture.
They obtained their raw data from these authors, reviewed their methodologies, and analyzed their results. They then corrected for statistical and methodological problems with the previous studies. This allowed them to develop the most precise and reliable conclusions to a key question – does acupuncture really work?
Careful Study, Trustworthy Results
This thoughtful scientific process took the team of researchers nearly six years to complete. "Replicating pretty much every single number reported in dozens of papers is no quick or easy task," Dr. Vickers said.
An array of studies were included in the meta-analysis. Some compared acupuncture with standard care, like over-the-counter pain relievers and prescription medicines. Other studies used sham (fake) acupuncture treatments, where needles were inserted in the wrong places. The team found that 50 percent of the patients treated with true acupuncture reported improvements, compared with 30 percent of patients who did not undergo it.
Dr. Vickers said the study showed that people getting acupuncture are really benefiting. "They're not just getting some placebo effect," he said.
New Research Finds Acupuncture Stops Pain Best
Dr. Andrew L. Avins, a research scientist at Kaiser Permanente who specializes in musculoskeletal pain and preventive medicine, agrees. He concluded that this new study provides robust evidence that acupuncture benefits patients with diverse sources of chronic pain.
Next Steps
If you are interested in finding out more about acupuncture, give us a call. At Raleigh Acupuncture we are committed to providing high-quality, safe, effective acupuncture in a professional setting.
BOOK NOW to schedule an appointment online.
Watch videos about how we treat the conditions reported in this study:
Do you like this article, New Research Finds Acupuncture Stops Pain Best? We are starting a new series, posting research about acupuncture for a variety of health conditions.
To learn about the pain conditions we treat with acupuncture click PAIN CONDITIONS WE TREAT.
For a list of all the conditions we treat with acupuncture click ALL CONDITIONS WE TREAT WITH ACUPUNCTURE.
Summary
Article Name
New Research Finds Acupuncture Stops Pain Best
Description
New research finds acupuncture stops pain best. Now there's proof! Acupuncture is powerful tool for stopping pain. Safe, natural, long lasting.
Author
Publisher Name
Raleigh Acupuncture Associates
Publisher Logo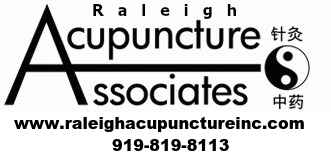 What our Clients are Saying
Tennis player with shoulder pain. Getting worse to the point of freezing up. Went to acupuncture. Starting easing immediately. Now back to tennis full force with no shoulder pain. I recommend this practice.
Alfonzo D
After shoulder surgery following a car accident, my shoulder was always stiff and achy. PT helped, but I suffered every day from shoulder pain. I went to Raleigh Acupuncture and they really helped. I did four treatments and my shoulder pain was completely gone.
Nora S.
I'm a golfer and started having trouble with my left shoulder over a year ago. My doctor wanted to do surgery, but I wanted to try other alternatives first. So I tried acupuncture. The folks at Raleigh Acupuncture were very professional, reasonably priced and did excellent work. They resolved my shoulder pain completely. I use them now for other pains in my post-50 body! Thank you Raleigh Acupuncture.
Tony J
I'm a dentist and over the last 20 years the nature of my work and positions required by my work had resulted in chronic neck pain. It affected my sleep, limited my ability to exercise, and was just a real pain in the neck! A friend at church recommended Raleigh Acupuncture and I gave it a try. I have to say that I was a bit skeptical, but gave it a try because I had tried a number other therapies with no success. I'm glad I did. They resolved my neck pain completely!
Brent W
Very professional and really clear on what needed to be addressed. I made great progress. My neck pain was resolved in three treatments! Wonderful to find them.
Sarah C.
Raleigh Acupuncture resolved my neck pain in six treatments! It was so bad I was taking prescription pain medications three times a day for a month. When that started upsetting my stomach I knew I had to find another solution. I thought I was afraid of needles, but after one treatment I saw how relaxing it was. I fell asleep during most of the treatments!
Heather J
I came to Raleigh Acupuncture. After 1 treatment, my back felt better than it has in a year. I've had acupuncture before elsewhere and it has never been this effective.
Matt G
I went in for a bulging disc in my back and a couple of days after the first treatment I had no pain in my back. Before treatment I had a constant dull pain in the middle of my back when at rest. The treatments were about a week apart and I completed 3 of them. It has been about 3 weeks since I have been and have a slight pain in my back but is nowhere near what it was before I started treatment.  Before getting acupuncture I tried chiropractic and felt worse when I was done. For those that are skeptical like me, let me tell you that it works. I would definitely recommend Dr Mark in his ability to help with your pain.
Michael M
I suffered from low back pain for years and tried many different remedies. When I came to Raleigh Acupuncture, they really listened to understand my issues. I can honestly say that they cured my chronic back pain. I didn't think it was possible, after all these years. I highly recommend this practice. The doctors take the time and do good work.
Jake P
Summary
Article Name
New Research Finds Acupuncture Stops Pain Best
Description
New research finds acupuncture stops pain best. Now there's proof! Acupuncture is powerful tool for stopping pain. Safe, natural, long lasting.
Author
Publisher Name
Raleigh Acupuncture Associates
Publisher Logo