Acupuncture can reduce and often resolve chronic ankle pain. You might have strained or sprained your ankle months ago and still have nagging pain. Most often, this discomfort is on the outside of your ankle and is accompanied by swelling. If this is your situation, keep reading to see if our chronic ankle pain solution makes sense for you. But first, some background on ankle pain.
Chronic Ankle Pain
Chronic lateral ankle pain is a persistent pain on the outside of the ankle that commonly develops following a sprained ankle. The pain can be intense, making it difficult to walk and impossible to participate in sports. Sometimes the pain is a constant, dull ache. Other times it's sharp and stabbing. You may find it difficult to walk on uneven ground or in high heels, and the pain is often accompanied by a feeling of instability accompanied by swelling, stiffness, and tenderness.
Incomplete healing from an ankle sprain is the most common cause of chronic ankle pain. The injury stretches and tears the connective tissue between the bones and is commonly slow to heal. In addition, the ligaments and surrounding muscles can remain weak, leading to instability and repeated injury.
Other Causes of Chronic Ankle Pain
A torn or inflamed tendon
Injury to nerves passing through the ankle
Arthritis of the ankle joint
A fracture in one of the bones that make up the ankle joint
Inflammation of the joint lining (synovium)
Scar tissue build-up in the ankle joint following an ankle sprain
Lack of sufficient arch in the foot (flat foot)
Acupuncture Treatment for Ankle Pain
When you arrive at the clinic, we assess your ankle injury. How long have you had it, where does it hurt, what makes it better or worse, how bad is the pain, and does it radiate to the foot or leg? Next, we identify which channels (a.k.a. meridian) are impacted by your injury. Channels are a Chinese medicine concept developed thousands of years ago to help understand how the body works and how to treat pain and disease.
There are 14 major meridians running through the body. Most pain involves stuck Qi energy in particular channels. Six channels run through the ankle, so it's important to know which are affected. Lateral ankle pain most often involves the Gall Bladder and Bladder meridians. (Note: channel names don't always reflect the organs they are named after). It's important to treat the ankle and the points above and below along the affected meridian. This speeds up the healing process by increasing Qi and blood circulation.
Typical Ankle Pain Treatment Protocol
Let's say you have pain on the outside of your ankle below the boney prominence (lateral malleolus). In addition, there is swelling, and the skin feels hot to the touch. We would most likely needle the following acupoints: GB40, GB 39, GB 34, BL62, BL60, and BL 59. These points are located on the ankle and along the Gall Bladder and Bladder channels on the ankle and lower leg. Furthermore, we would add a point on the arms to reduce inflammation and a few calming points on the head to aid with relaxation during the treatment. Many of our patients fall asleep during their sessions.
Expected Ankle Pain Outcomes
Chronic ankle pain patients will typically start to feel improvement after the first two treatments and noticeable improvement after four sessions. Some people will be completely better at this time, while others may need more acupuncture. The good news is that you'll know that the treatments are working because your pain and swelling will significantly decrease.
Ankle injuries benefit from rest, so we encourage patients to lay low from sports and workouts until their pain subsides. Some conditions, like plantar fasciitis, don't require taking time off. But ankle pain does.
Achilles Tendinitis
Sometimes the source of chronic ankle pain is Achilles tendinitis, which is inflammation of the Achilles tendon. The Achilles is a thick tendon running from the heel to the calf muscle in the back of the lower leg. Repetitive use is a common trigger for this type of pain, seen with long-distance running, basketball, and tennis activities. Acupuncture resolves Achilles tendinitis quickly and efficiently using a combination of local and distal points along the Bladder and Kidney meridians.
Next Steps
BOOK NOW to schedule a chronic ankle pain treatment.
Watch Video About Our Ankle Pain Treatment.
Learn about all the conditions we treat.
Additional Resources
First Ankle Pain Acupuncture Research Study.
Second Ankle Pain Acupuncture Research Study.
First Ankle Pain Acupuncture Case Study.
Second Ankle Pain Acupuncture Case Study.
Focus Keyphrase: Chronic Ankle Pain
Photo by Marcelo Chagas: https://www.pexels.com/photo/smiling-woman-with-short-green-hair-sitting-on-branch-of-big-tree-10417432/
Summary
Article Name
Chronic Ankle Pain Acupuncture Solution - Raleigh Acupuncture
Description
Chronic ankle pain acupuncture solution - Raleigh Acupuncture. Safely resolves stubborn ankle pain and swelling at the source.
Author
Publisher Name
Raleigh Acupuncture Associates
Publisher Logo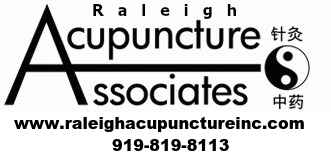 What our Clients are Saying
I'm a runner and had been dealing with Achilles tendinitis for over a year. The doctor said I would have to have surgery eventually so I was just dealing with the pain and biding my time. Then a friend suggested acupuncture and recommended Raleigh Acupuncture as specializing in Achilles issues. I made and appointment and was impressed from the very beginning. Their evaluation was very thorough and they explained everything that acupuncture could do.
The treatments were comfortable, and more importantly, they eased my pain significantly. After six treatments I was running without any Achilles pain! I've totally put the idea of surgery out of my mind since I'm running without pain again. Anyone who has Achilles issues should speak with Raleigh Acupuncture. They can definitely help you.
Sara P
I sprained my ankle playing basketball and was in terrible pain. I've had a history of ankle sprains and knew I was a slow healer. So I tried something different and went to acupuncture. The results were better than I could have ever hoped. Not only did I heal twice as fast, but the swelling went down within two days. I was back playing ball in no time. The staff at Raleigh Acupuncture were very professional and friendly. They got me better fast. I highly recommend them.
Carlos R
I was referred to Raleigh Acupuncture a few months ago because I was having a problem with a bone spur affecting my Achilles. The bone spur caused tremendous pain in my ankle and heel. Physical therapy ordered by a doctor really did not help. My doctor said that if the physical therapy did not help he could do surgery, but it would be very painful and would have an 8-9 month recovery period. Raleigh Acupuncture was my last hope. After a few treatments it was less painful when I walked. As I continued the treatments the pain totally went away. Now surgery is not even necessary. They have also helped me with my migraine headaches and restless leg issues. Acupuncture has made a huge difference in the quality of my life.
M.H.
Summary
Article Name
Chronic Ankle Pain Acupuncture Solution - Raleigh Acupuncture
Description
Chronic ankle pain acupuncture solution - Raleigh Acupuncture. Safely resolves stubborn ankle pain and swelling at the source.
Author
Publisher Name
Raleigh Acupuncture Associates
Publisher Logo