A 35 year old woman came to our office complaining of chronic diarrhea, with sharp abdominal pain. She had been diagnosed with IBS-D ten years earlier. This diarrhea acupuncture case study describes how acupuncture resolved her problem quickly and efficiently.
Our patient's diarrhea came in the form of flares. She would be struck with debilitating abdominal pain, diarrhea and cramping that would last all morning. A week would pass, then the flare would erupt again. This was an ongoing pattern, a part of her life that she had not every found a solution for. Until she tried acupuncture.
The Problem – IBS
Between 25 and 45 million Americans suffer with IBS related symptoms every year. There is no known Western medicine cure for IBS, but acupuncture DOES have a solution. Acupuncture balances the body, reduces stress and harmonizes the digestive and intestinal tracts. The result is less diarrhea, less constipation, and less pain and bloating.
Identifying the Pattern Imbalance
We treat a great deal of IBS in our acupuncture clinic, both diarrhea and constipation. The key to our success is that we identify the underlying root imbalance responsible for the symptoms. The patient in this diarrhea acupuncture case study had imbalances involving the spleen, liver and large intestine.
The Treatment Plan
We selected acupuncture points that strengthened her spleen function (think "metabolism"), smoothed her liver function (think "de-stress") and boosted her intestines. Acupuncture points used in the treatment included, but were not limited to, LV3, ST25, ST36, PC6, GV20 and Yintang. Treatments were once a week, with needles retained for 40 minutes per treatment.
Excellent Results
The results in this diarrhea acupuncture case study were impressive. Within four treatments her IBS symptoms were reduced 80%. Another three treatments consolidated these results and she was symptom free. Her diarrhea, cramping and pain were gone. Not surprisingly, her energy and mood were better. She felt lighter and more cheerful. All without medicine.
What To Expect
All needles are sterile, single-use and hair thin. You will hardly feel them. Treatments are relaxing. Many of our patients fall asleep during their sessions. Afterwards you will feel relaxed and rejuvenated.
Next Steps
BOOK NOW to schedule an appointment online.
WATCH VIDEO ABOUT OUR DIARRHEA TREATMENT.
LEARN ABOUT OTHER DIGESTIVE ISSUES WE TREAT.
Diarrhea Acupuncture Case Study
If you experience diarrhea or constipation, try acupuncture. Treatments are safe, natural and relaxing. Acupuncture regulates bowel function better than medicine, and has no side effects. The results described in this diarrhea acupuncture case study are typical for what we see in our acupuncture clinic. The condition is easy to treat and brings long lasting results.
Summary
Article Name
Diarrhea Acupuncture Case Study - Raleigh Acupuncture
Description
Diarrhea acupuncture case study - Raleigh Acupuncture. 35 year old woman with chronic diarrhea and IBS-D found powerful relief with acupuncture.
Author
Publisher Name
Raleigh Acupuncture Associates
Publisher Logo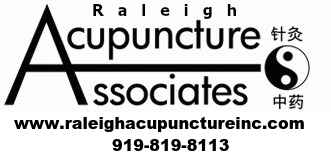 What our Clients are Saying
My IBS triggered diarrhea every day, all day long, but especially in the mornings.  It would be triggered by the foods I ate, stress at work, or nothing at all.  I was getting to the point where I was going to give up my job and try to find a job where I could work out of the house.  As a last resort I went to Raleigh Acupuncture.  I started seeing changes right away, less attacks in the morning, less triggers during the day.  Over the duration of my treatments it seemed like my intestines were getting stronger and less sensitive.  After about a month of treatment I was just having problems in the morning, going about three times.  After about another month I was having normal bowel movements just once in the morning.  As far as I can tell, my IBS is completely healed.
Ian M
I came down with an unbelievable case of diarrhea that lasted more than four weeks.  I was getting severely dehydrated and was exhausted.  My doctor said there was nothing wrong with me, that it was probably due to stress.  The only thing stressing me out was the diarrhea!  I was really starting to get scared, thinking I had contracted some terrible disease.  I went to acupuncture and they immediately said there was a problem with my stomach and intestines, but that it wasn't dangerous and it was treatable.  They treated me with acupuncture and a heat herb that warmed up my stomach.  I felt better immediately, and within a few weeks the diarrhea was completely gone.  I am very grateful to Raleigh Acupuncture for knowing what was wrong with me and treating my condition so quickly.
Lawrence R
Summary
Article Name
Diarrhea Acupuncture Case Study - Raleigh Acupuncture
Description
Diarrhea acupuncture case study - Raleigh Acupuncture. 35 year old woman with chronic diarrhea and IBS-D found powerful relief with acupuncture.
Author
Publisher Name
Raleigh Acupuncture Associates
Publisher Logo