Tailbone pain (also called Coccydynia) is stubborn and slow to heal. Commonly brought on by injury (a fall), it can develop for no apparent reason. The Raleigh Acupuncture tailbone pain treatment relieves this pain safely and effectively.
Raleigh Acupuncture Tailbone Pain Treatment
Watch this video to learn more about our treatment.

How Acupuncture Works
Acupuncture relieves pain in all areas of the body by promoting Qi and blood circulation. Qi is energy, and pain derives from stuck energy, called Qi stagnation. Qi flows in pathways called channels (a.k.a. meridians) throughout the body, just as blood circulates through vessels. When Qi gets blocked, we feel pain. Triggers of Qi stagnation include:
Trauma (falls, accidents).
Overuse (doing the same thing over and over again).
Disease (fibromyalgia, diabetes, cancer).
Emotional stress (depression, stress, anxiety).
Acupuncture Tackles Tailbone Pain on Two Levels.
Direct Method – Open Blocked Channels
First, it opens blocked channels, allowing the Qi to flow smoothly again. Inserting an acupoint along a blocked meridian prompts it to reopen. It's like turning a doorknob to open the door. Acupuncture points work the same way on channels. Another way of looking at it is like clearing a wreck from the highway, allowing traffic to flow again.
Indirect Method – Correct Root Imbalances
The second way acupuncture relieves pain is to correct any root imbalance in the body. For example, let's say fibromyalgia is causing a person pain. The root of this health condition is a specific organ imbalance called Spleen Qi Deficiency. Acupuncture can strengthen the Spleen to ease fibromyalgia, thereby reducing pain levels.
Acupuncture Relieves Tailbone Pain
Most patients coming in with tailbone pain have taken a fall or been in an accident. Acupuncture opens blocked channels in the area of pain. When this pain radiates upward, we treat the low back as well. When it travels down, we treat the hips and legs.
Tailbone pain tends to linger because that area has poor blood circulation. Acupuncture addresses this deficit by inundating the lumbar, sacral, and tailbone areas with Qi and blood. A bruised tailbone with possible nerve damage will start to heal when supported by better circulation.
At Raleigh Acupuncture, we utilize a specific treatment protocol to elicit the most powerful healing effect for the sacrum and tailbone. This often involves using electroacupuncture, a safe, reliable adjunctive technique developed in China in the 1950s. Our treatments relieve tailbone pain and empower the body to heal "difficult-to-heal" areas.
What To Expect
All needles are sterile, single-use, and hair-thin. And treatments are relaxing – many of our patients fall asleep during their sessions.
When you come for your first treatment, we will assess your injury and give you a complete treatment. Then, we will explain how many treatments you will likely need and when you should return for your next visit.
Recent Tailbone Pain Case
A 38-year-old woman came to our office complaining of chronic tailbone pain. This pain had been troubling her for the past two years. She had tried everything to alleviate the pain without success. The discomfort was worse sitting and better standing and walking.
During her first session, we applied the Raleigh Acupuncture tailbone pain treatment, which incorporated electroacupuncture. Upon returning for her second visit a week later, she reported feeling 20 percent less pain. She continued improving following her second treatment, with 40 percent less discomfort in her tailbone area.
It took eight treatments to fully resolve her tailbone pain. A six-month follow-up revealed no return of discomfort – her healing was complete.
Next Steps
BOOK NOW to schedule an appointment online.
Tailbone Pain Acupuncture Case Study.
Video – Raleigh Acupuncture Tailbone Pain Treatment
Learn about all the conditions we treat.
Focus Keyphrase: Raleigh Acupuncture Tailbone Pain
Summary
Article Name
Raleigh Acupuncture Tailbone Pain Treatment Works Best
Description
Raleigh Acupuncture tailbone pain treatment works best. Safe, natural, relaxing treatment delivers deep, long lasting results.
Author
Publisher Name
Raleigh Acupuncture Associates
Publisher Logo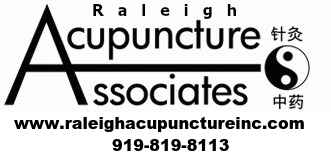 What our Clients are Saying
I came to Raleigh Acupuncture. After 1 treatment, my back felt better than it has in a year. I've had acupuncture before elsewhere and it has never been this effective.
Matt G
I went in for a bulging disc in my back and a couple of days after the first treatment I had no pain in my back. Before treatment I had a constant dull pain in the middle of my back when at rest. The treatments were about a week apart and I completed 3 of them. It has been about 3 weeks since I have been and have a slight pain in my back but is nowhere near what it was before I started treatment.  Before getting acupuncture I tried chiropractic and felt worse when I was done. For those that are skeptical like me, let me tell you that it works. I would definitely recommend Dr Mark in his ability to help with your pain.
Michael M
I suffered from low back pain for years and tried many different remedies. When I came to Raleigh Acupuncture, they really listened to understand my issues. I can honestly say that they cured my chronic back pain. I didn't think it was possible, after all these years. I highly recommend this practice. The doctors take the time and do good work.
Jake P
Summary
Article Name
Raleigh Acupuncture Tailbone Pain Treatment Works Best
Description
Raleigh Acupuncture tailbone pain treatment works best. Safe, natural, relaxing treatment delivers deep, long lasting results.
Author
Publisher Name
Raleigh Acupuncture Associates
Publisher Logo