A new depression acupuncture research study concludes acupuncture restores brain connectivity, significantly reducing major depression disorder in patients.
Depression Acupuncture Research
The study used functional magnetic resonance imaging (MRI) to measure brain activity following acupuncture. Researchers at Guangzhou University of Chinese Medicine hospital stated that acupuncture significantly increased the connectivity of the corticostriatum to other brain regions. Corticostriatal connections play a central role in developing appropriate goal-directed behaviors, including the motivation and cognition to develop appropriate actions to obtain a specific outcome. Put in simple language, depression decreases this connectivity and acupuncture helps restore it, easing depression symptoms.
In this study, eight weeks of acupuncture treatment significantly decreased depression scores. Based on MRI results and clinical data, Guangzhou University researchers concluded that acupuncture regulated corticostriatal reward and motivation circuitry and improved outcomes for patients with depression.
Methodology
The investigation provided a comprehensive integrative medicine approach to care. All patients received fluoxetine (Prozac), an antidepressant. In addition, Group 1 received real acupuncture while Group 2 received sham (fake) acupuncture. The real acupuncture group demonstrated the beneficial brain changes in the corticostriatal circuitry in addition to significant clinical improvements. By contrast, the sham acupuncture group did not produce these changes.
The Problem – Depression
Major depression disorder (MDD) has debilitating symptoms. It impacts a large portion of the global population. It is a leading cause of disability in the U.S. for ages 15 to 44, affecting more than 16 million American adults (6.7% of the U.S. population) age 18 and older in a given year. This disorder causes tremendous economic, social, and personal challenges. Antidepressant medications help many patients, but they are often not tolerated well, due to negative side effects.
The Solution
The authors of this depression acupuncture research state that "accumulating evidence has indicated acupuncture combined with antidepressant medication is more effective than antidepressants alone, and is safe, well tolerated, and has an early onset of action." Adding acupuncture to an antidepressant medication increases benefit and brings quicker clinical relief.
How It Works
The investigators running this depression acupuncture research examined acupuncture's effects on brain networking changes. MRI scans measured corticostriatal resting-state functional connectivity. The researchers mapped this connectivity because it shows patterns and timing of neuron activation in different areas of the brain. This measurement allowed the researchers to explore the function of specific brain regions. It gave them the tools to investigate how different areas of the brain were networked together to serve common mental processes.
The results confirmed two important factors. First, acupuncture was effective at reducing depression symptoms compared with sham acupuncture. Second, the MRI results showed that acupuncture significantly increased connectivity between major brain regions.*
Brain connectivity is essential for a person's ability to behave in ways that produce rewards and to be motivated to select those actions. Depression patients display a loss of interest in pleasurable activities and lose the ability to feel pleasure. The striatum of the brain is an important area of neurological reward circuitry that modulates a person's ability to predict pleasure, reward, and motivation.
Study Design
Patients with MDD were recruited through postings in the community. Forty-six female major depressive patients were included with the following criteria:
ICD-10 diagnosis for major depression disorder
Ages 30–60
Self-Rating Depression Scale (SDS) score
Montgomery-Asberg Depression Rating Scale (MADRS) score
Normal cognitive functioning
Primary school education or higher
Right handed
Patients were excluded for not meeting the inclusion criteria or that had other conditions such as severe organ damage or psychosis. Pregnant or breastfeeding women were also excluded from the study.
Patients completed the Montgomery-Asberg Depression Rating Scale and Self-Rating Depression Scale to determine depression clinical scores before and after the eight week of treatment. In addition, participants had blood tests for liver and kidney function.
All participants in the study (both groups) were given 20 mg of fluoxetine (Prozac).  They were then  randomly assigned to either the real acupuncture or sham acupuncture groups.  MRI scans were taken before and after eight weeks of acupuncture treatments to map connectivity changes.
Acupuncture Protocol
Acupuncture treatment applied the technique of abdominal acupuncture for all treatments. The authors stated that abdominal acupuncture had been found to be very effective in the treatment of depression. The treatment plan focused on harmonizing the zang-fu organs, tonifing qi, and replenishing blood. The specific acupuncture points in the protocol included: Zhongwan (CV12), Xiawan (CV10), Qihai (CV6), Guanyuan (CV4), Shangqu (KD17), Huaroumen (ST24), and Qipang (extra point).
All needles were sterile and single-use. They were inserted to a depth of 15–20 mm and retained for 20 minutes. Sham acupuncture was performed at the same acupuncture points, but without inserting needles into the patients. Practitioners pretended to insert needles by tapping the insertion tubes against the skin. This allowed the patients to think they were being treated, while in fact they were not. Drapes were used so patients could not see the needles (or lack of needles). Treatments were given once a day for three days, and then once every 3 days for the rest of the 8-week period.
Conclusion
The focus of this depression acupuncture research was to examine brain connectivity affected by acupuncture. MRI imaging confirmed that acupuncture increased connectivity of the corticostriatum to other brain regions, resulting in decreased sadness symptoms. The researchers concluded that acupuncture modulated reward and motivation brain circuitry in patients with MDD.
Next Steps
This depression acupuncture research confirms our clinic experience at Raleigh Acupuncture. We have been helping patients reduce depression with great success.
BOOK NOW to schedule an appointment online.
WATCH VIDEO ABOUT OUR DEPRESSION TREATMENT.
LEARN ABOUT OTHER EMOTIONAL CONDITIONS WE TREAT.
*MRI results showed that acupuncture significantly increased connectivity between three major brain regions – the inferior ventral striatum and medial prefrontal cortex, ventral rostral putamen and the amygdala/parahippocampus, and also the dorsal caudate and middle temporal gyrus.
Depression Acupuncture Research – References
Wang Z, Wang X, Liu J, Chen J, Liu X, Nie G, Jorgenson K, Sohn KC, Huang R, Liu M, Liu B, and Kong J. "Acupuncture treatment modulates the corticostriatal reward circuitry in major depressive disorder." Journal of Psychiatric Research, 2017; 84:18–26.
Summary
Article Name
Depression Acupuncture Research - Raleigh Acupuncture
Description
Depression acupuncture research - Raleigh Acupuncture. Study shows acupuncture improves MRI brain connectivity, reducing depression, increasing motivation.
Author
Publisher Name
Raleigh Acupuncture Associates
Publisher Logo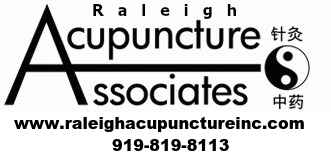 What our Clients are Saying
I was feeling depressed and stressed because I didn't like my job and didn't know what to do with my life.  I started taking Lexipro but it really affected my libido so I stopped taking it.  I tried acupuncture because my husband said it helped him when he was depressed years earlier (before he met me!)  I went to Raleigh Acupuncture and started treatments.  They were really knowledgeable about Chinese medicine and explained how the body gets stuck in depression, and how the acupuncture gets the body unstuck.  They really listened to me and helped me figure stuff out.  I started feeling less depressed.  Then I actually started getting more clear about what I wanted to do with my life career-wise.  I decided to go back to school and now I'm almost done with my degree.  I haven't felt depressed at all since I was treated and I'm really excited about my life.  I'm very grateful to them for being such great healers and such a great support to me when I really needed it.
Tracy B
I had very severe depression after my son was born.  The doctors put me on medication, which helped, but I still had no motivation and felt very sad.  I tried acupuncture and it really improved my mood.  I would say that within four weeks of starting treatment I was no longer depressed.  My motivation returned, I was able to get out of bed in the morning ready to go, and I started enjoying my son for the first time.  I think the combination of medications and acupuncture worked great for me.  I appreciate the caring and skill at Raleigh Acupuncture and recommend them highly for treating depression.
Ari S
Summary
Article Name
Depression Acupuncture Research - Raleigh Acupuncture
Description
Depression acupuncture research - Raleigh Acupuncture. Study shows acupuncture improves MRI brain connectivity, reducing depression, increasing motivation.
Author
Publisher Name
Raleigh Acupuncture Associates
Publisher Logo