A 28 year old woman came to our office suffering from gastritis. She had developed severe stomach pain, bloating and food sensitivities two years earlier. Nothing seemed to help. Her food choices were very limited and she was feeling very discouraged. This gastritis acupuncture case study describes how we were able to resolve her pain for good.
What Is Gastritis?
The Mayo Clinic describes gastritis in the following way: "Gastritis is a general term for a group of conditions with one thing in common: inflammation of the lining of the stomach. The inflammation of gastritis is most often the result of infection with the same bacterium that causes most stomach ulcers."
How Does Acupuncture Relieve Gastritis?
Chinese medicine addresses inflammation by strengthening the body's healing energy. It's like bringing water to a fire, helping the body reduce inflammation and return to normal homeostasis. Acupuncture uses specific points to address inflammation in different parts of the body.
Gastritis treatment with acupuncture is specific, focused and highly effective. No two treatments are the same, because each person presents with unique symptoms. This gastritis acupuncture case study describes one successful approach to treatment. At Raleigh Acupuncture we have been treating gastritis for over 15 years with excellent results.
Gastritis Acupuncture Case Study
Our patient had been struggling with stomach pain due to gastritis for a number of years. She had to be very careful with her food choices, avoiding all spices, many grains, and a number of meats and vegetables. Flares came multiple times a week, causing severe pain that would last for hours. She also had constipation, night sweats and difficulty sleeping. She fell asleep alright, but woke around 1pm each night, taking over an hour to fall back to sleep.
Her Chinese medicine diagnosis was Stomach Fire, Spleen Qi deficiency and Liver Qi stagnation. The treatment principle was to extinguish the Stomach Fire by strengthening and harmonizing stomach function, and clearing excess heat from the stomach. In addition, we needed to strengthen spleen qi, which in Chinese medicine translates as strengthening metabolism and digestion.
Finally we needed to smooth the flow of liver qi, which would help reduce her stress. Stress weakens the stomach, so it's critical to reduce the level of stress in the body when trying to heal the stomach.
Acupuncture Points Selected
The following include the primary acupuncture points used in her treatments: BL13, BL15, BL18, BL21, BL23. These are all points located on the back. Many times we treat stomach conditions with points located on the front of the body. However, this patient responded most favorably with what are called "back shu" points.
One of the reasons Raleigh Acupuncture gets such good results with it's patients is that treatments are customized. The first time you come for your appointment we conduct an intake exam and also give you your first treatment. When you return the next week we evaluate your progress and make adjustments to the treatment based on how you present.
Our goal is to get you better as quickly as possible, helping your body restore balance and resolve the underlying condition responsible for your pain or illness. In this particular gastritis acupuncture case study, our patient responded much more favorably with back shu points, so they became part of her treatment protocol.
Excellent Results Resolving Gastritis
Within the first four treatments, our patient had a 50% reduction in stomach pain. Her stomach was less sensitive to foods and she had less bloating and burning. In addition, her energy levels were better, indicating that she was digesting her food more efficiently.
After an addition six treatments, she was 95% better. She started to reintroduce foods back into her diet with success. In addition, she felt vibrant for the first time in years. Her stomach was healing and she was getting her health back.
Stomach Pain – An Important Red Flag
If your stomach hurts on a regular basis, it's probably because you have an internal imbalance that needs addressing. Acupuncture is a natural way to correct many health imbalances. It restores normal organ function. By addressing these issues early on, you can avoid long term health problems.
Next Steps
BOOK NOW to schedule an appointment online.
WATCH VIDEO ABOUT OUR GASTRITIS TREATMENT.
LEARN MORE ABOUT OTHER DIGESTIVE CONDITIONS WE TREAT.
This gastritis acupuncture case study describes a typical success story for treating stomach pain. Try acupuncture for gastritis relief. It's natural, with no negative side effects.
Summary
Article Name
Gastritis Acupuncture Case Study - Raleigh Acupuncture
Description
Gastritis acupuncture case study - Raleigh Acupuncture. 28 year old woman with gastritis two years found complete healing with acupuncture.
Author
Publisher Name
Raleigh Acupuncture Associates
Publisher Logo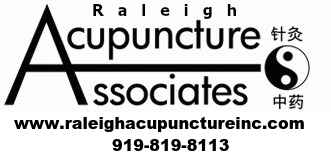 What our Clients are Saying
Thanks Mark for helping me to get rid of my gastritis! With you help and dedication I'm feeling so much better. Recommended!
Vivian A
My husband Arthur and I have used Raleigh Acupuncture bi-weekly for at least 4 years, for a variety of treatments, including general well-being. Both of us felt our ailments healed with the treatment. I initially visited for Irritable Bowel Syndrome – and had immediate relief… the practitioners are very professional and learned, and we have every confidence in them. Even though we pay out of pocket, we obviously feel that the acupuncture is worth it. We both highly recommend Raleigh Acupuncture – you won't regret it!
Anya G
I have always had a nervous stomach.  Some people get headaches, I get stomach aches.  It's always worse with stress and eases up on the weekends when I can relax.  I did not think of getting treatment until I stumbled on an article saying how acupuncture was excellent for treating stomach pain.  I went to Raleigh Acupuncture and described my condition.  They explained why my stomach hurt.  It totally made sense to me.  It's all about internal balance.  So they went to work on me to get my stomach balanced.  And I'm pleased to say that it worked.  I no longer have a nervous stomach and stomach pain, even in stressful situations.  I've made some changes to my diet, based on their recommendations, and took chinese herbs for a while, but don't need to take them now.  I'm convinced that I would have lived with stomach pain for the rest of my life had it not been for acupuncture.
Polly B
I'm totally afraid of needles, but my wife convinced me to try acupuncture for my IBS.  It was really hampering my life.  I'd have to go to the bathroom 5 times before leaving for work.  Then at work I'd be sitting in a meeting and all of a sudden have to go again.  Any type of stress set me off.  At first they could only use 2 needles, that's all I would let them do.  But after a few treatments I started relaxing and felt more comfortable with the needles.  The effect has been amazing.  I'm so much better now.  Mornings are easy, no problems at work.  It's hard to believe, because I've had this for my entire adult life.  Now I just go in for maintenance and have some herbs I take when I need them.  Raleigh Acupuncture is a great outfit.
Samuel N
Summary
Article Name
Gastritis Acupuncture Case Study - Raleigh Acupuncture
Description
Gastritis acupuncture case study - Raleigh Acupuncture. 28 year old woman with gastritis two years found complete healing with acupuncture.
Author
Publisher Name
Raleigh Acupuncture Associates
Publisher Logo