What are the most significant health concerns for seniors? And what options do people 50 and older have for dealing with them? Today's blog post explores how acupuncture can help manage seven of the most common health issues facing seniors today.
Arthritis
Arthritis is first on the list of health concerns for seniors. Let's face it – you can't move without engaging a joint. Whether it's your fingers, knees, shoulders, or neck, arthritis can sabotage our daily lives from sun-up to sunset. The Centers for Disease Control (CDC) estimates that arthritis affects 50 percent of the adult population over 65, often resulting in chronic pain.
Acupuncture relieves arthritis no matter where it strikes. Of course, the treatment looks different if you're treating arthritis of the fingers and hands versus arthritis in the knees. But the result is the same – decreased pain, increased mobility, less stiffness, and faster recovery following activity. Here are a few helpful links from our website, including research and case studies.
Arthritis Acupuncture Resources
Arthritis Acupuncture Treatment (and video)
First Arthritis Research Study
Second Arthritis Research Study
First Arthritis Case Study
Second Arthritis Case Study
Cognitive Health
Cognitive health is the ability to think, learn, and remember clearly. Dementia is definitely on the shortlist of health concerns for seniors, defined as a progressive impairment in memory, thinking, and behavior that negatively impacts one's ability to function and carry out everyday activities. The National Institute on Aging states that health conditions like hypertension, substance abuse, diabetes, and smoking increase the risk of developing dementia.
Acupuncture improves cognitive health in several ways. First, it increases blood circulation to the brain. As we age, blood circulation declines. Key factors for keeping the blood moving include strong muscles, physical activity, regular exercise, and a healthy heart – all things that decrease when we get older. But acupuncture keeps our blood circulating despite living a more sedentary lifestyle.
Second, acupuncture reduces the risk of hypertension and diabetes by nourishing the heart, pancreas, and digestive system. Acupuncture helps retain balance among the internal organs, which allows them to function efficiently. For example, acupoints BL15, HT7, PC6, and ear point ShenMen reduce blood pressure and improve the effectiveness of hypertension medications. In addition, people with prediabetes can avoid the full onset of the disease with acupoints like ST36, SP3, CV12, and BL20.
Heart Disease
Heart disease is also on the list of health concerns for seniors. The Federal Interagency Forum on Aging states that 37 percent of men and 26 percent of women over 65 develop heart disease. In addition, as people age, high cholesterol and hypertension increase the risk of heart disease and stroke.
Acupuncture reduces hypertension and cholesterol by strengthening the cardiac and digestive systems. While not a cure, living with our organs in balance and our minds at peace are two powerful ways to reduce the risk of heart disease.
Heart Disease Acupuncture Resources
Acupuncture Hypertension Treatment (and video)
Acupuncture Hypertension Case Study
First Acupuncture Hypertension Research Study
Second Acupuncture Hypertension Research Study
Diabetes
The CDC estimates that 25% of people over 65 live with diabetes. Unfortunately, this disease brings a host of potential problems, including a higher risk of heart disease, stroke, circulation problems, and peripheral neuropathy.
Acupuncture cannot cure diabetes, but it can be part of a comprehensive health program to help prevent its onset. And if you already have diabetes, acupuncture can help you manage your sugar levels, improve digestion and metabolism, strengthen blood circulation, and prevent or manage neuropathy.
Physical Injury
It's harder to stay physically active when you get into your sixties, seventies, and eighties. Our bones shrink, muscles lose flexibility and strength, it's easier to lose balance and fall, and joints (knees) tend to buckle for no good reason. You can add injuries to the list of health concerns for seniors, as they sideline us for more extended periods, and we're slower to heal.
Acupuncture works in so many positive ways to help recover from a physical injury:
It speeds the healing process by improving qi and blood circulation to the injured area.
It heals stubborn injuries that don't respond to other therapies.
Acupuncture reduces pain better than medications because it treats the root issues, healing deeply for long-lasting relief.
Best of all, treatments are relaxing – many patients fall asleep during their sessions.
We need to bounce back quickly from physical injuries as we get older. Acupuncture is the best choice for most pain conditions.
Physical Injury Acupuncture Resources
Find Out How Acupuncture Treats Your Injury
Sensory Impairments
Americans over 70 years of age commonly develop sensory impairment, including hearing loss and vision problems. The CDC estimates that 25 percent of seniors have a hearing impairment and 17 percent struggle with a visual impairment. Secondary conditions that strike seniors include ringing in the ears (tinnitus), dizziness and vertigo, dry eyes, eye twitching, watery eyes, and double vision.
While acupuncture cannot reverse hearing or vision loss, it can help with secondary conditions. Read more about our treatments by clicking this link.
Sensory Impairment Acupuncture Resources
Head and Sensory Conditions We Treat
Substance Abuse
Substance abuse is yet another condition on the list of health concerns for seniors. People often use alcohol to self-medicate for pain and anxiety. And if smoking were not bad for the lungs, it would be one of the most effective stress relief tools on the planet. Unfortunately, these methods of relief come with a high cost.
When treating people to reduce alcohol and tobacco use, we always look at the underlying reasons – how are these activities benefiting them. For example, you don't want to take away someone's cigarettes if they are depressed and smoking is the only enjoyable thing in their lives. It's better to address all the issues together. If they are depressed, treat that first, and then expand to treat the smoking. If they are anxious, treat the anxiety in conjunction with excessive drinking.
In addition, we can often help older patients reduce their pain meds by addressing their chronic pain. Unfortunately, these medications often are not helping that much, and have adverse side effects. Patients are typically thrilled to reduce their daily medication use when acupuncture relieves their chronic pain.
Substance Abuse Acupuncture Resources
Smoking Cessation Treatment
Chronic Pain Treatment
Stress Reduction Treatment
Anxiety Treatment
Next Steps
Getting old is not for the faint of heart. Seniors need all the help they can get – and acupuncture is a great tool in this battle we fondly call life. So if you're struggling with some of the conditions mentioned in this blog post, give acupuncture a try. You may be pleasantly surprised with the results.
BOOK NOW to schedule an appointment online.
Meet the Practitioners (Video).
Learn about all the conditions we treat.
Focus Keyphrase: health concerns for seniors
Summary
Article Name
Health Concerns for Seniors - Raleigh Acupuncture
Description
Health concerns for seniors. Learn about the 7 most common health issues affecting seniors and how acupuncture can help.
Author
Publisher Name
Raleigh Acupuncture Associates
Publisher Logo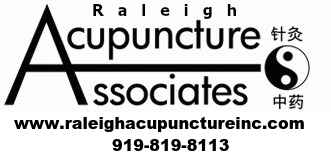 Summary
Article Name
Health Concerns for Seniors - Raleigh Acupuncture
Description
Health concerns for seniors. Learn about the 7 most common health issues affecting seniors and how acupuncture can help.
Author
Publisher Name
Raleigh Acupuncture Associates
Publisher Logo