A 34 year old woman came to our office because she was not able to get pregnant. She and her husband had been trying for over a year without success. This infertility acupuncture case study describes how acupuncture helped them get pregnant in four months.
The Problem – Infertility
Infertility is not being able to get pregnant after one year of trying (or six months if the woman is 35 years or older). It is a common problem in America. 12 percent (6.1 million total) of women in the United States ages 15–44 struggle with becoming pregnant or staying pregnant, according to the Centers for Disease Control and Prevention. About 30% of infertility cases are caused by fertility problems in women, and another 30% are due to fertility problems in men. The other cases are caused by a combination of male and female problems or by problems that cannot be determined.
Primary infertility is infertility in a woman who has never been pregnant. Secondary infertility is infertility in a woman who has had one or more pregnancies, but cannot become pregnant again.
The Solution – Acupuncture and Chinese Herbs
At Raleigh Acupuncture we have been helping women overcome infertility for over 15 years. Chinese medicine always focuses on the root cause of health problems. Infertility's root cause is different in each person. During the initial visit we conduct an intake exam that asks many questions about your health.
We also use pulse and tongue diagnosis to access important information about the patient's health and bodily functions. This information is used to establish a pattern diagnosis, which identifies the imbalances responsible for the patient's infertility.
Then a treatment plan is created, where acupuncture points and Chinese herbs are selected to restore balance to the body and to the patient's health. This process restores fertility, resulting in pregnancy and the delivery of healthy babies. And it's all done naturally, with no drugs and no negative side effects.
Infertility Acupuncture Case Study
Our 34 year old patient in this infertility acupuncture case study was frustrated with her situation. She and her husband had been trying to get pregnant for over a year. She was tracking her ovulation and they were doing everything they thought was needed. Yet no pregnancy.
During her intake exam we identified her pattern imbalances as Spleen Qi Deficiency, Liver Qi Stagnation and Blood stasis. These are very common patterns for infertility. Her cycle was irregular, varying from 25 to 40 days. Her period was heavy, with 3 to 4 days of heavy flow, then tapering off. Blood was dark with many clots. She had moderately severe cramping at the start of her period.
Male Infertility
In this infertility acupuncture case study we also asked about her husband's health. They had not checked his sperm function, so we encouraged them to do so. Two weeks later test results indicated that he had low sperm count, normal motility (movement), but abnormal morphology (shape). Based on these results, we suggested he come in for treatment as well. Acupuncture and herbs are very effective at improving sperm function.
He started joining her for treatment. We have a double treatment room, especially designed for couples and family members (siblings, parents and children), and friends who want to be treated at the same time. Our patients (husband and wife) enjoyed receiving treatment together. His treatment focused on Kidney function, which is responsible for sperm production. He received acupuncture and Chinese herbs especially designed to improve sperm count and morphology.
Improvement After Two Months
After two months of treatment (sessions once a week) the wife started seeing improvements in her menstrual cycle. Her period came more regularly (between 28 and 30 days), the period lasted 5 days with 2 days heavy flow (normal range), there were no clots in the blood, much less cramping, and bright red blood (also normal). These were encouraging signs, indicating that her body was returning to balance.
Pregnant In Four Months
After four months of treatment our patient got pregnant. She and her husband were thrilled that acupuncture worked. We have no doubt that the husband's treatment improved his sperm function. Likewise, the wife's treatment helped regulate her cycle, which is essential in resolving infertility. This infertility acupuncture case study is typical for the types of cases we treat at Raleigh Acupuncture.
Next Steps
If you are struggling with infertility, come in for acupuncture. Treatments are safe. We use sterile, single-use, hair thin needles. Many of our patients are so relaxed they fall asleep during their sessions.
BOOK NOW to schedule an appointment online.
WATCH VIDEO ABOUT OUR FERTILITY TREATMENT.
LEARN ABOUT ALL THE WOMEN'S HEALTH ISSUES WE TREAT.
If this infertility acupuncture case study interested you, please read the other material on our website about acupuncture and infertility. We have research articles and blog posts, as well as detailed information about the treatments.
Summary
Article Name
Infertility Acupuncture Case Study - Raleigh Acupuncture
Description
Infertility acupuncture case study - Raleigh Acupuncture. 34 year old woman struggling for over a year got pregnant after receiving acupuncture treatment.
Author
Publisher Name
Raleigh Acupuncture Associates
Publisher Logo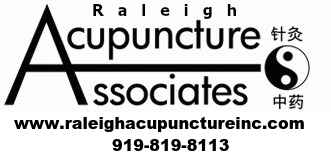 What our Clients are Saying
I was scheduled for IVF and they suggested I get acupuncture beforehand to increase my chances of success.  I went to Raleigh Acupuncture for a month before the procedure.  It was very relaxing and definitely reduced my stress levels.  My uterine lining also increased more than ever before.  The IVF was a success and I'm now pregnant.  It was definitely worth doing the acupuncture.  I did not want to have to repeat IVF for $25K a pop.  And when I got morning sickness, they cured that too!
Maria T
I sought Raleigh Acupuncture's help in 2010 following a miscarriage. Happily, in 2011, I had a very healthy little boy. My son is 11 months old. I tell everyone how much you got me back on track after my miscarriage – it was truly amazing. I had a great pregnancy too.
Jen D
My husband and I had been trying to get pregnant for the past two years.  I had undergone three rounds of Clomid with no success and the doctor was talking about IVF.  We didn't have the money for that, so we tried acupuncture.  They took a lot of time to explain what they were doing with the acupuncture and Chinese herbs.  I learned so much about my cycle and the reasons I was having trouble getting pregnant.  They said it would take 3 to 6 months to get pregnant, and sure enough, after 3 months I was pregnant!  It seems like a miracle to me.  I'm so grateful to Raleigh Acupuncture.  Thank you!!!
Sonya B
Summary
Article Name
Infertility Acupuncture Case Study - Raleigh Acupuncture
Description
Infertility acupuncture case study - Raleigh Acupuncture. 34 year old woman struggling for over a year got pregnant after receiving acupuncture treatment.
Author
Publisher Name
Raleigh Acupuncture Associates
Publisher Logo