This 2017 stomach pain acupuncture research concluded acupuncture outperformed routine drug therapy to treat pain due to indigestion. A randomized clinical trial demonstrated that acupuncture produced superior patient outcomes to patients using domperidone to treat functional dyspepsia, which is non-ulcer induced stomach pain, often accompanied by bloating, nausea, and belching. Furthermore, patients who received acupuncture had superior improvement with their sleep duration and quality than those taking drug therapy.
Stomach Pain Acupuncture Research
Domperidone is a dopamine resistor frequently used in China to treat stomach disorders, including GERD, acid reflux, nausea, and vomiting. Domperidone helps food move through the digestive tract by stimulating intestinal movement. Researchers concluded that acupuncture had significantly more impact in promoting good digestion than domperidone.
Researchers recruited patients to the study at the Yichang Central People's Hospital of Three Gorges Dam from May 2013 to May 2015. They randomly divided patients into two groups, drug therapy and acupuncture. Patients receiving domperidone took 10 mg, 15 minutes before meals, three times a day. Patients in the acupuncture group received the same acupoints, which included:
ST36 (Zusanli)
PC6 (Neiguan)
ST25 (Tianshu)
The practitioners inserted all points perpendicularly, activating them with deQi and stimulating them with mild reinforcing and reducing methods. Practitioners elicited a gentle "achy" sensation at each needle point. This technique makes the treatment stronger and gets better outcomes. The needle retention time was 30 minutes per acupuncture session. One course of care consisted of 6 days of acupuncture therapy, and doctors applied two rounds of care.
Results
This stomach pain acupuncture research study produced significant positive patient outcomes for both groups. However, acupuncture outperformed drug therapy. The total effective rate for acupuncture, based upon all data, was 95.4%. Drug therapy produced an 84.1% total effective rate.
Outcome Measurements
All measurement outcomes showed that acupuncture was a more powerful treatment modality than domperidone to treat functional stomach pain. Both the PSQI (Pittsburgh Sleep Quality Assessment) and the SF-36 scores were stronger in the acupuncture study group. The SF-36 is a survey measuring overall patient health, including pain levels, functionality, and vitality. Furthermore, neuropeptide, motilin (a hormone that stimulates gastric activity) and TNF levels all demonstrated that acupuncture was a superior treatment modality.
Indigestion Research Conclusion
In conclusion, both objective and subjective findings overwhelmingly indicated that acupuncture was both safe and effective for treating functional dyspepsia (stomach pain) and produced superior patient outcomes over routine drug therapy.
Next Steps
This stomach pain acupuncture research supports our findings at Raleigh Acupuncture, where we have been successfully treating stomach pain for over 15 years. We successfully treat acid reflux, GERD, bloating, indigestion, dyspepsia, IBS, constipation, diarrhea, and other forms of stomach pain. Acupuncture and Chinese herbs are well suited to treat stomach pain.
In this stomach pain acupuncture research, they were limited to using just three acupuncture points. At Raleigh Acupuncture, we assess our patients based on their specific presentation. Each treatment is custom-designed to meet their needs. In addition, we have a full herbal pharmacy and can prescribe Chinese herbs when appropriate, to assist with patient care.
BOOK NOW to schedule an appointment online.
WATCH VIDEO ABOUT OUR STOMACH PAIN TREATMENT.
LEARN ABOUT ALL THE CONDITIONS WE TREAT.
References
Zeng LF, Tuo L. (2017). Effect of Acupuncture on Dyspepsia with Sleep Disorders. Liaoning Journal of Traditional Chinese Medicine. 2017,44(2): 359-361.
Summary
Article Name
Stomach Pain Acupuncture Research - Raleigh Acupuncture
Description
Stomach pain acupuncture research. Study found acupuncture more effective than medications for relieving indigestion, nausea and bloating.
Author
Publisher Name
Raleigh Acupuncture Associates
Publisher Logo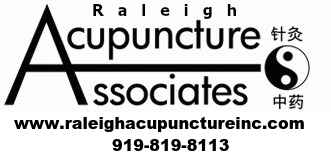 What our Clients are Saying
Thanks Mark for helping me to get rid of my gastritis! With you help and dedication I'm feeling so much better. Recommended!
Vivian A
My husband Arthur and I have used Raleigh Acupuncture bi-weekly for at least 4 years, for a variety of treatments, including general well-being. Both of us felt our ailments healed with the treatment. I initially visited for Irritable Bowel Syndrome – and had immediate relief… the practitioners are very professional and learned, and we have every confidence in them. Even though we pay out of pocket, we obviously feel that the acupuncture is worth it. We both highly recommend Raleigh Acupuncture – you won't regret it!
Anya G
I have always had a nervous stomach.  Some people get headaches, I get stomach aches.  It's always worse with stress and eases up on the weekends when I can relax.  I did not think of getting treatment until I stumbled on an article saying how acupuncture was excellent for treating stomach pain.  I went to Raleigh Acupuncture and described my condition.  They explained why my stomach hurt.  It totally made sense to me.  It's all about internal balance.  So they went to work on me to get my stomach balanced.  And I'm pleased to say that it worked.  I no longer have a nervous stomach and stomach pain, even in stressful situations.  I've made some changes to my diet, based on their recommendations, and took chinese herbs for a while, but don't need to take them now.  I'm convinced that I would have lived with stomach pain for the rest of my life had it not been for acupuncture.
Polly B
I'm totally afraid of needles, but my wife convinced me to try acupuncture for my IBS.  It was really hampering my life.  I'd have to go to the bathroom 5 times before leaving for work.  Then at work I'd be sitting in a meeting and all of a sudden have to go again.  Any type of stress set me off.  At first they could only use 2 needles, that's all I would let them do.  But after a few treatments I started relaxing and felt more comfortable with the needles.  The effect has been amazing.  I'm so much better now.  Mornings are easy, no problems at work.  It's hard to believe, because I've had this for my entire adult life.  Now I just go in for maintenance and have some herbs I take when I need them.  Raleigh Acupuncture is a great outfit.
Samuel N
Summary
Article Name
Stomach Pain Acupuncture Research - Raleigh Acupuncture
Description
Stomach pain acupuncture research. Study found acupuncture more effective than medications for relieving indigestion, nausea and bloating.
Author
Publisher Name
Raleigh Acupuncture Associates
Publisher Logo