A 2016 IBS-D acupuncture research study concluded that acupuncture outperformed medications for treating diarrhea due to irritable bowel syndrome. IBS-D is a type of irritable bowel syndrome presenting chronic diarrhea as one of the primary symptoms.
Investigators conducted a double-blind study at the Nanjing University, comparing acupuncture to an antispasmodic medication* to relieve diarrhea and abdominal pain. The research team discovered that acupuncture was significantly more effective than medication.
Innovative Research Technique
The researchers studied a specific pattern within the Traditional Chinese Medicine (TCM) system. They accepted patients to the study who presented with TCM diagnosis of liver qi stagnation and spleen qi deficiency (Liver/Spleen Disharmony). This diagnosis is one of the most common patterns responsible for IBS-D. Once investigators collected the results, they determined that 90% of the IBS-D patients with this pattern responded favorably to the treatment. By contrast, the medication achieved only an 80% effective rate.
IBS, Anxiety and Depression
The researchers documented that 65% of all patients with IBS-D suffer from liver qi stagnation with spleen qi deficiency. This pattern arises from excess negative emotions, including anxiety and depression, and dietary stressors from excess alcohol consumption, greasy foods, raw foods, and cold foods.
Depression is common among IBS patients. Friedrich et al. found that 90% of all IBS patients experience depression. In this IBS-D acupuncture research study, researchers noted that IBS was often more difficult to treat when depression was present. Furthermore, allergies and food intolerances promote abnormal intestinal bacteria, which cause a predisposition to IBS. In IBS-D cases due to liver qi stagnation and spleen qi deficiency, both depression and food intolerances are prominent.
Acupuncture Relives IBS-D
Investigators found that acupuncture relieved abdominal pain and bloating. In addition, it normalized bowel movements by regulating the gut-brain axis (GBA). Carabotti et al. explained that the gut-brain axis links the central nervous system and the enteric nervous system. The GBA connects the brain's emotional and cognitive areas to the large intestine and colon.
Study Participants
The IBS-D acupuncture research study enrolled 60 patients from the Nanjing University of Chinese Medicine Hospital, all diagnosed with IBS-D due to liver/spleen disharmony. Investigators randomly divided the participants into a treatment group to receive acupuncture, and a control group, to take the medication, 30 patients each.
Acupuncture Treatment For IBS-D
The primary acupuncture selected for the treatment group included:
Tianshu (ST25)
Zusanli (ST36)
Shangjuxu (ST37)
Sanyinjiao (SP6)
Taichong (LV3)
Baihui (GV20)
Yintang (MHN3)
Acupuncture therapy began with patients laying down, using sterile, disposable needles. Upon insertion, practitioners elicited a deqi sensation (achy feeling), which indicated activation of the point, and retained needles in the patients for 30 minutes. Then, they repeated treatments five times a week for four weeks. The control group received 50 mg of pinaverium bromide orally three times a day, every day, for a total of 4 weeks.
Measurement and Evaluation
Investigators in this IBS-D acupuncture research study evaluated patients before and after the treatment course, assigning them scores from 0 – 5 in each of the following categories based on the severity of the symptom (0 being normal, 5 being severe):
Stomach pain
Bowel frequency
Bowel completeness
Stomach bloating
Bowel moisture
Bowel form
Researchers assigned a score of either 1 for the presence of moist bowels or 0 for the absence of moisture. Then, they totaled the scores to give a sum value indicating the severity of IBS-D for each patient. Calculating the difference between the sum value before and after treatment measured treatment effectiveness, using the following formula:
[(Sum value before treatment – sum value after treatment)/sum value before treatment] x 100%
Based on the calculated figure, investigators categorized the treatment effectiveness for each patient into three levels:
Significantly effective: Symptoms showed dramatic improvement. Treatment efficacy value ≥ 70%.
Effective: Symptoms showed improvement. Treatment efficacy value ≥ 30%.
Not effective: Symptoms showed no visible improvement. Treatment efficacy value < 30%.
Conclusions
The investigators in this diarrhea acupuncture research study derived the effective rate for each patient group (treatment and control) as the percentage of patients who achieved at least an effective treatment level. The clinical results indicated that acupuncture was more effective for relieving IBS-D symptoms than pinaverium bromide for liver qi stagnation and spleen qi deficiency.
Raleigh Acupuncture Treats IBS-D
At Raleigh Acupuncture, our experience treating diarrhea is similar to the findings in this IBS-D acupuncture research. Most patients improve after receiving treatment. However, our patients respond after much fewer treatments than conducted in this study. We treat patients once a week and typically see good improvement after just four to six treatments.
Next Steps
BOOK NOW to schedule an appointment online.
Watch Video About Our Diarrhea Treatment.
Learn about all the conditions we treat.
*The antispasmodic medication used in this IBS-D acupuncture research study was pinaverium bromide.
References
Pei LX, Sun JH, Xia C, Xu LZ, Geng H, Chen L, Wu XL. (2012). Clinical Evaluation of Acupuncture Treating IBS-D Belonging to Liver Depression and Spleen Deficiency Syndrome. Journal of Nanjing University of Traditional Chinese Medicine. 28(1).
Friedrich M, Grady SE, Wall GC. Effects of antidepressants in patients with irritable bowel syndrome and comorbid depression [J]. ClinTher. 2010, 32(7): 1221-1233.
Carabotti M, Scirocco A, Severi C, Severi C. The gut-brain axis: interactions between enteric microbiota, central and enteric nervous systems. Annals of Gastroenterology. 2015 Mar 27;28(2):203.
Wang, Shao-Jun, Hao-Yan Yang, Fang Wang, and Si-Ting Li. "Acupoint specificity on colorectal hypersensitivity alleviated by acupuncture and the correlation with the brain-gut axis." Neurochemical research 40, no. 6 (2015): 1274-1282.
Key phrase: IBS-D Acupuncture Research
Summary
Article Name
IBS-D Acupuncture Research - Raleigh Acupuncture
Description
IBS-D Acupuncture Research concludes that acupuncture resolves diarrhea better than medications, with no adverse side effects.
Author
Publisher Name
Raleigh Acupuncture Associates
Publisher Logo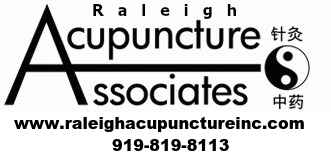 What our Clients are Saying
My IBS triggered diarrhea every day, all day long, but especially in the mornings.  It would be triggered by the foods I ate, stress at work, or nothing at all.  I was getting to the point where I was going to give up my job and try to find a job where I could work out of the house.  As a last resort I went to Raleigh Acupuncture.  I started seeing changes right away, less attacks in the morning, less triggers during the day.  Over the duration of my treatments it seemed like my intestines were getting stronger and less sensitive.  After about a month of treatment I was just having problems in the morning, going about three times.  After about another month I was having normal bowel movements just once in the morning.  As far as I can tell, my IBS is completely healed.
Ian M
I came down with an unbelievable case of diarrhea that lasted more than four weeks.  I was getting severely dehydrated and was exhausted.  My doctor said there was nothing wrong with me, that it was probably due to stress.  The only thing stressing me out was the diarrhea!  I was really starting to get scared, thinking I had contracted some terrible disease.  I went to acupuncture and they immediately said there was a problem with my stomach and intestines, but that it wasn't dangerous and it was treatable.  They treated me with acupuncture and a heat herb that warmed up my stomach.  I felt better immediately, and within a few weeks the diarrhea was completely gone.  I am very grateful to Raleigh Acupuncture for knowing what was wrong with me and treating my condition so quickly.
Lawrence R
My husband Arthur and I have used Raleigh Acupuncture bi-weekly for at least 4 years, for a variety of treatments, including general well-being. Both of us felt our ailments healed with the treatment. I initially visited for Irritable Bowel Syndrome – and had immediate relief… the practitioners are very professional and learned, and we have every confidence in them. Even though we pay out of pocket, we obviously feel that the acupuncture is worth it. We both highly recommend Raleigh Acupuncture – you won't regret it!
Anya G
I have always had a nervous stomach.  Some people get headaches, I get stomach aches.  It's always worse with stress and eases up on the weekends when I can relax.  I did not think of getting treatment until I stumbled on an article saying how acupuncture was excellent for treating stomach pain.  I went to Raleigh Acupuncture and described my condition.  They explained why my stomach hurt.  It totally made sense to me.  It's all about internal balance.  So they went to work on me to get my stomach balanced.  And I'm pleased to say that it worked.  I no longer have a nervous stomach and stomach pain, even in stressful situations.  I've made some changes to my diet, based on their recommendations, and took chinese herbs for a while, but don't need to take them now.  I'm convinced that I would have lived with stomach pain for the rest of my life had it not been for acupuncture.
Polly B
I'm totally afraid of needles, but my wife convinced me to try acupuncture for my IBS.  It was really hampering my life.  I'd have to go to the bathroom 5 times before leaving for work.  Then at work I'd be sitting in a meeting and all of a sudden have to go again.  Any type of stress set me off.  At first they could only use 2 needles, that's all I would let them do.  But after a few treatments I started relaxing and felt more comfortable with the needles.  The effect has been amazing.  I'm so much better now.  Mornings are easy, no problems at work.  It's hard to believe, because I've had this for my entire adult life.  Now I just go in for maintenance and have some herbs I take when I need them.  Raleigh Acupuncture is a great outfit.
Samuel N
Summary
Article Name
IBS-D Acupuncture Research - Raleigh Acupuncture
Description
IBS-D Acupuncture Research concludes that acupuncture resolves diarrhea better than medications, with no adverse side effects.
Author
Publisher Name
Raleigh Acupuncture Associates
Publisher Logo